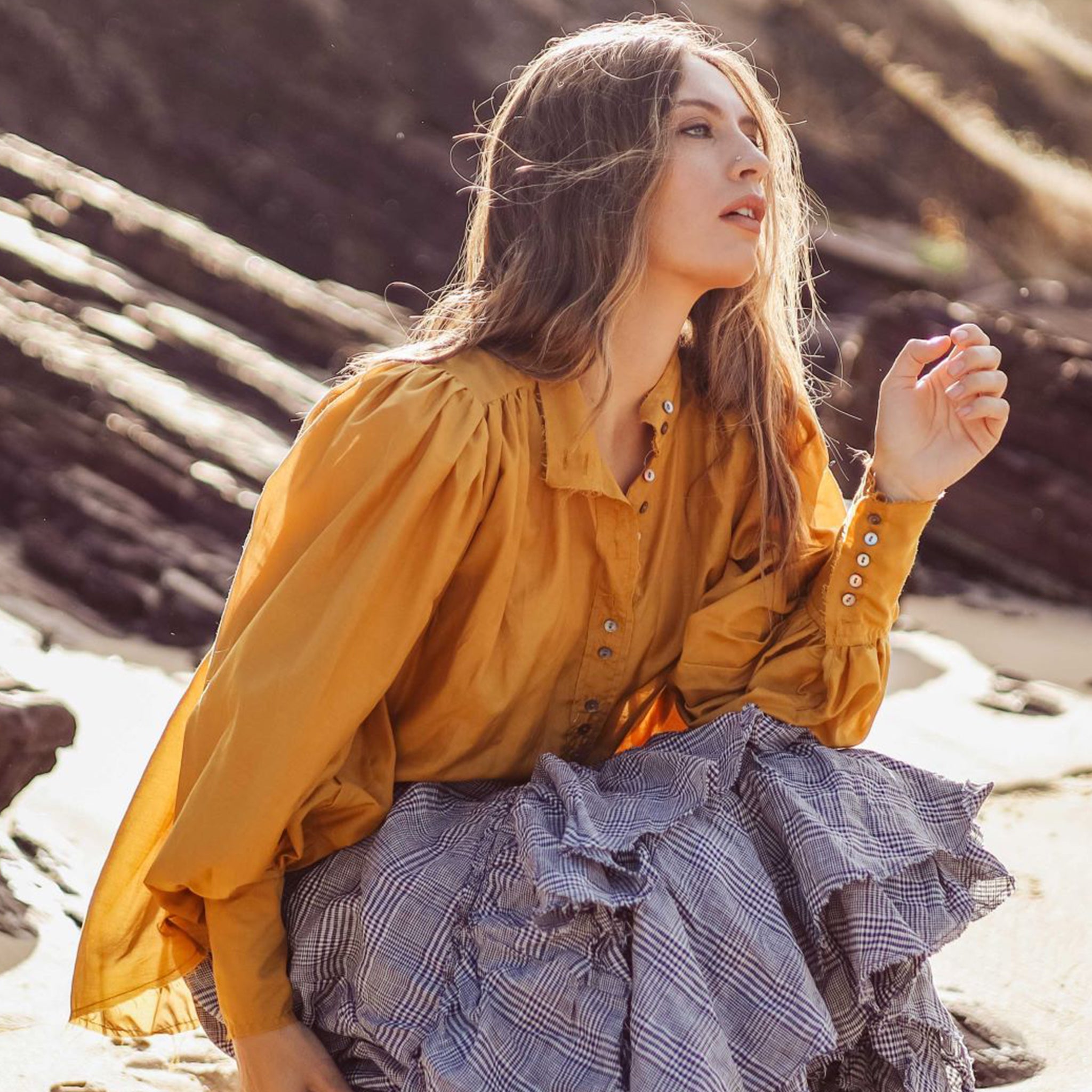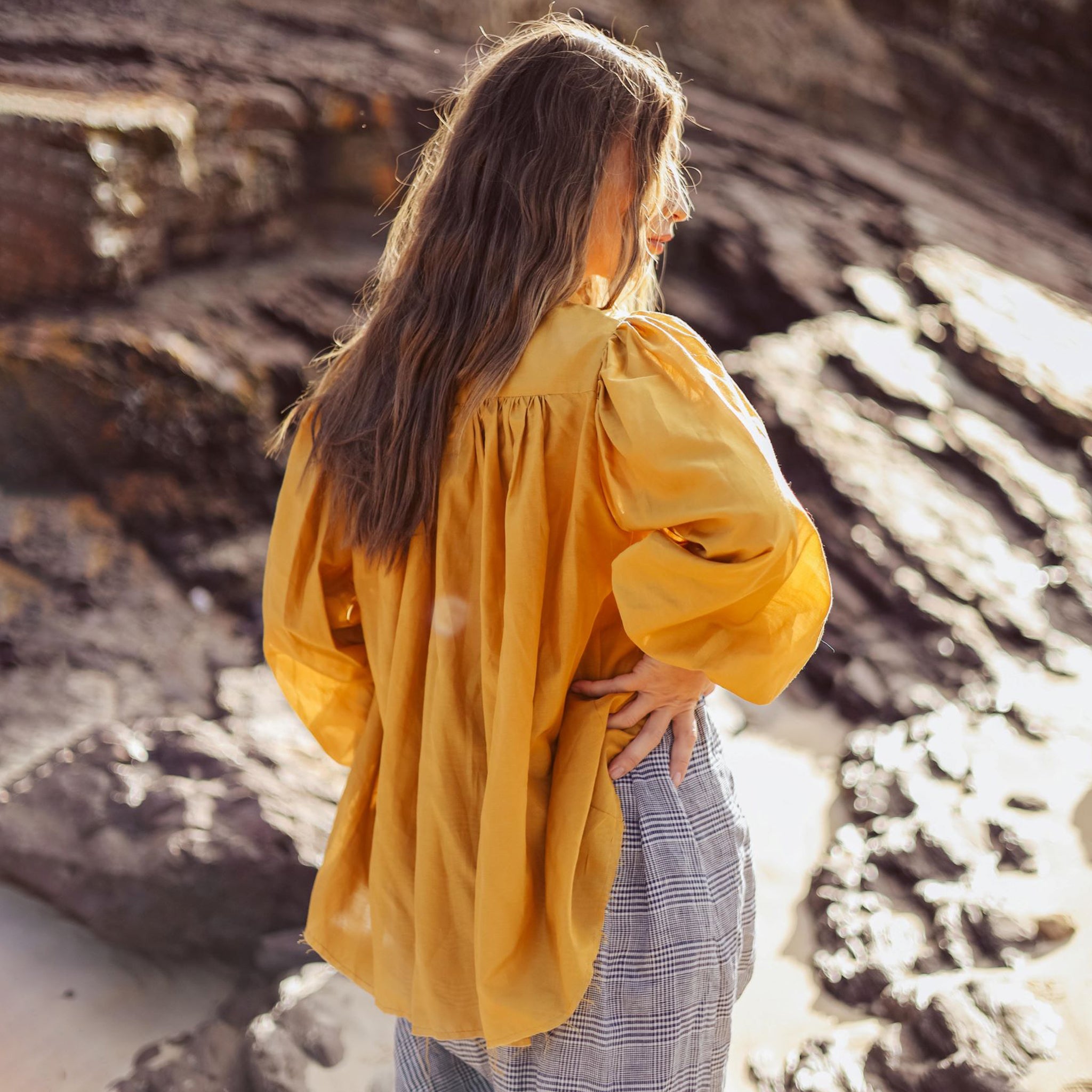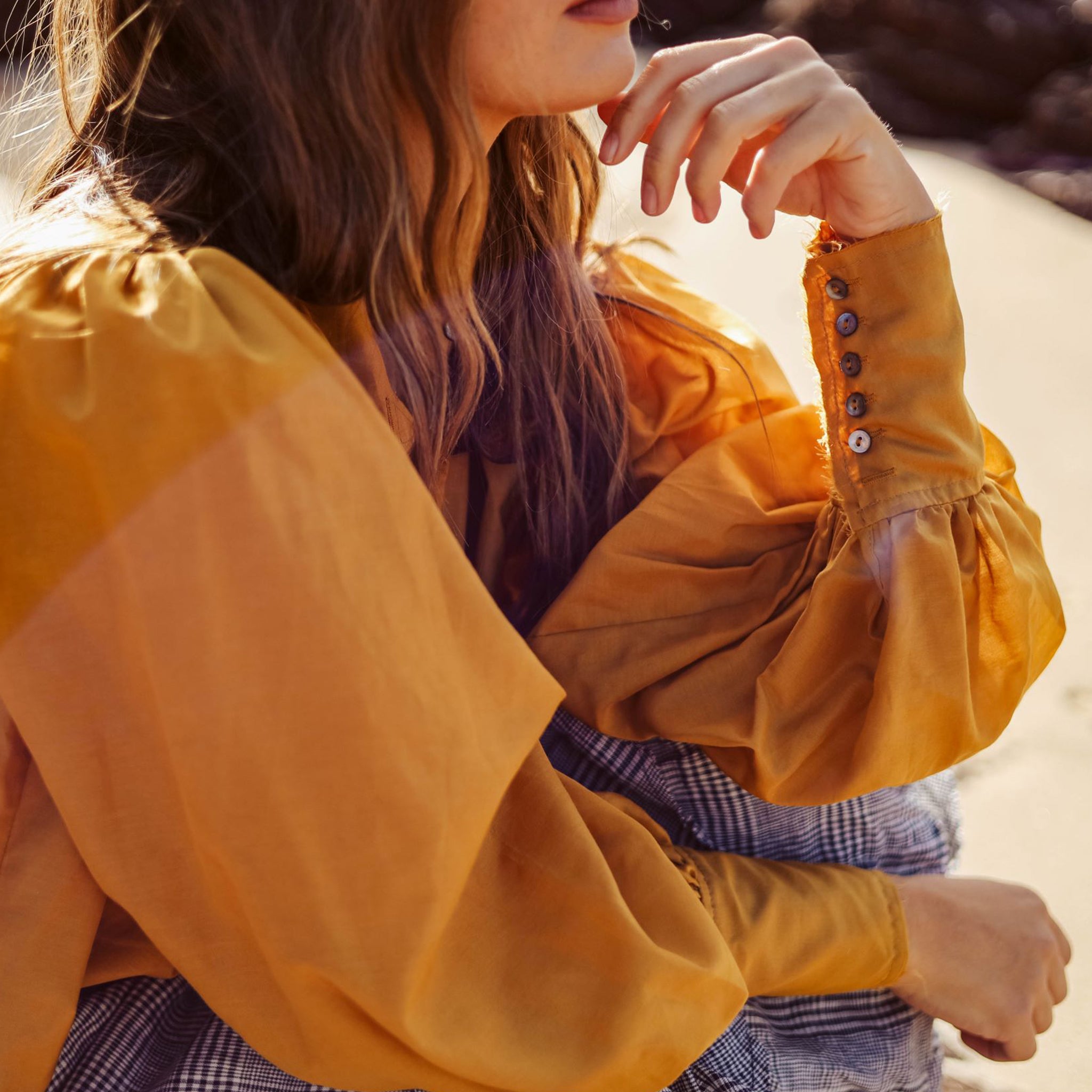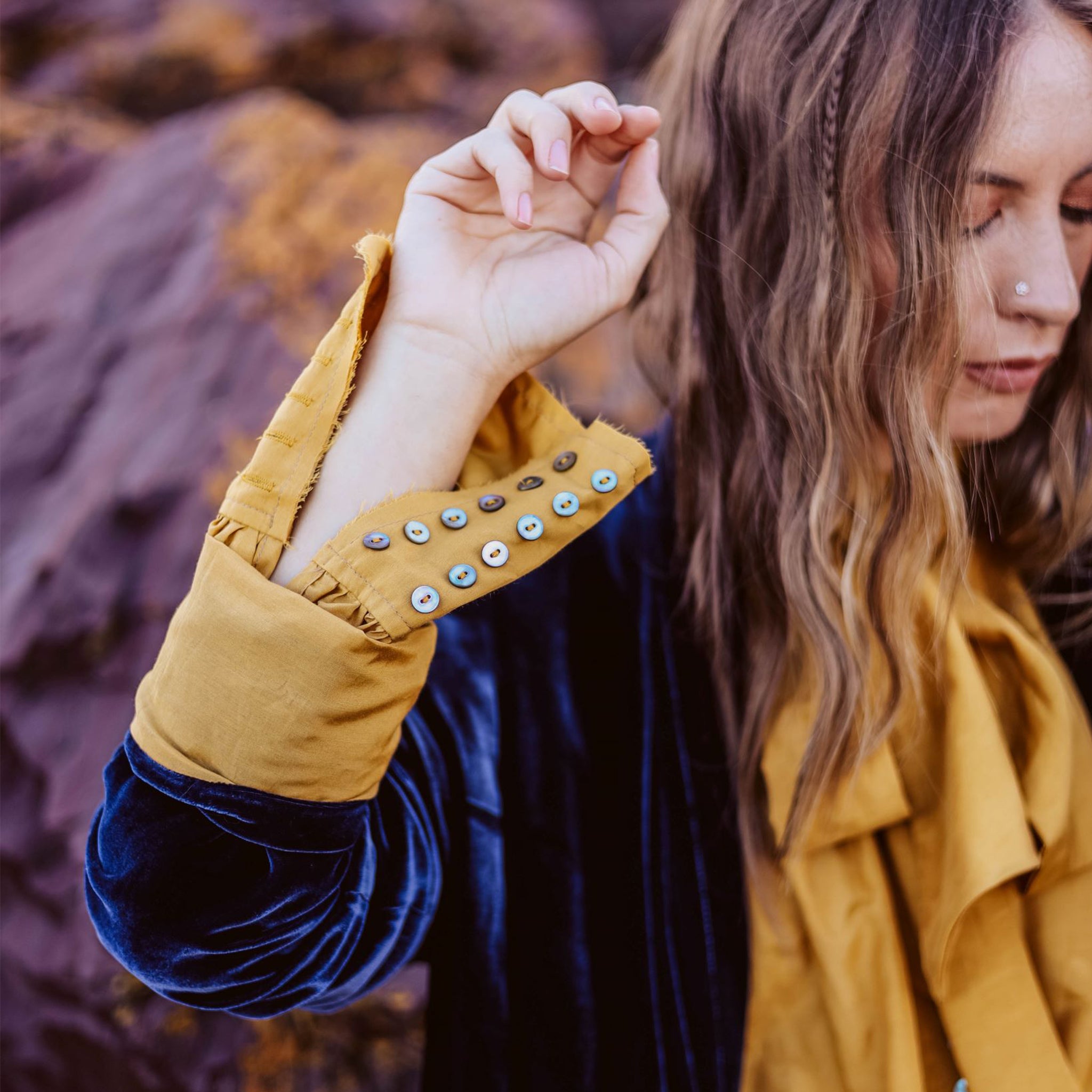 Details
This Amano Button Through Blouse by Lorena Laing is a beautiful piece that is characterised by its agoya shell buttons. The composition silk cotton blouse features mutton sleeves, back yoke detailing, and raw frayed edges front placket that creates a whimsical, romantic feel.
In addition, Lorena Laing designed this garment to have optional buttons to give flexibility to the wearer as a blouse with elbow length sleeves or a blouse full length sleeves. It also has an optional neck tie that seamlessly loops through, or can be removed completely.
Features
Size
Material
Colour
Mutton sleeves

Back yoke detailing

Optional buttons to allows for full length or elbow length sleeves

Optional neck tie
Available in small, medium, and large.