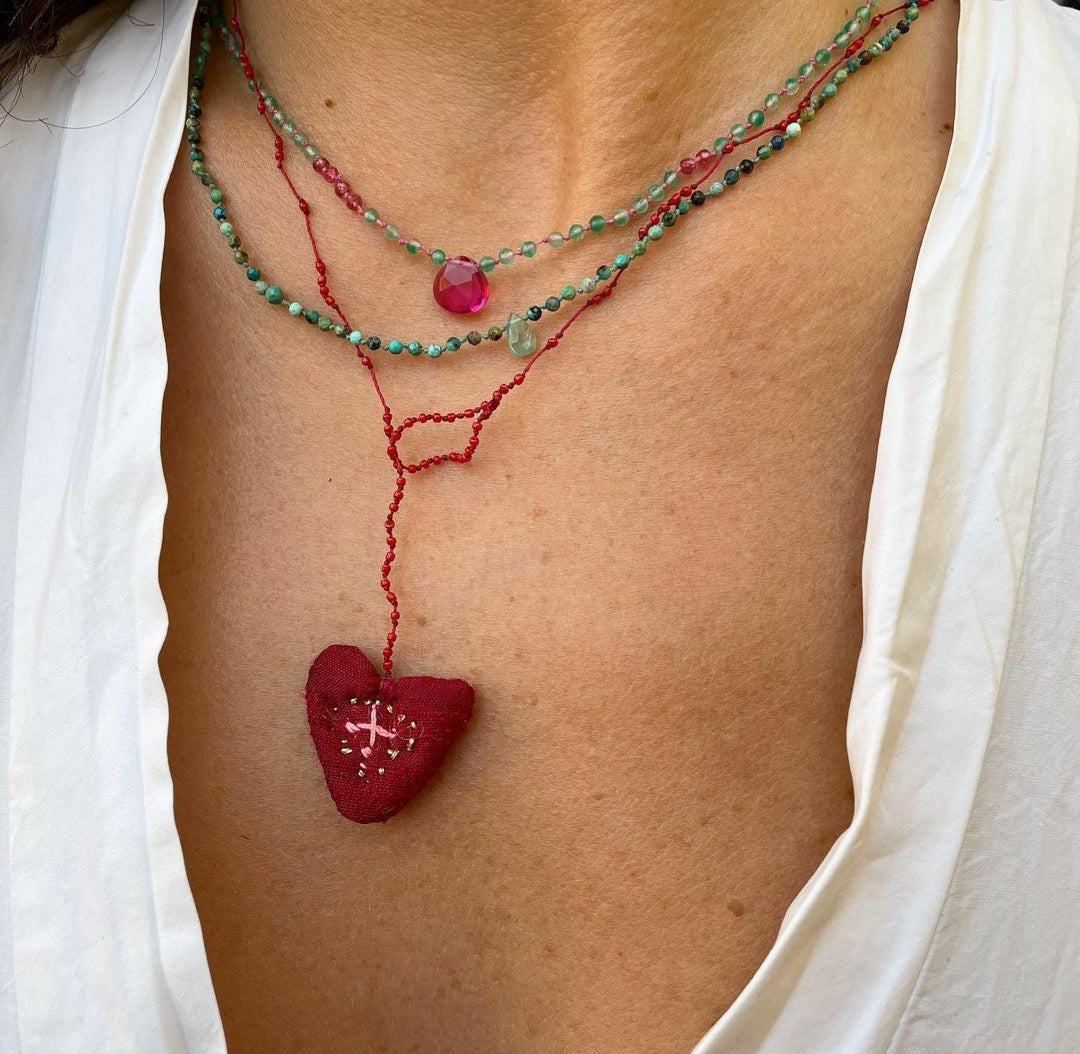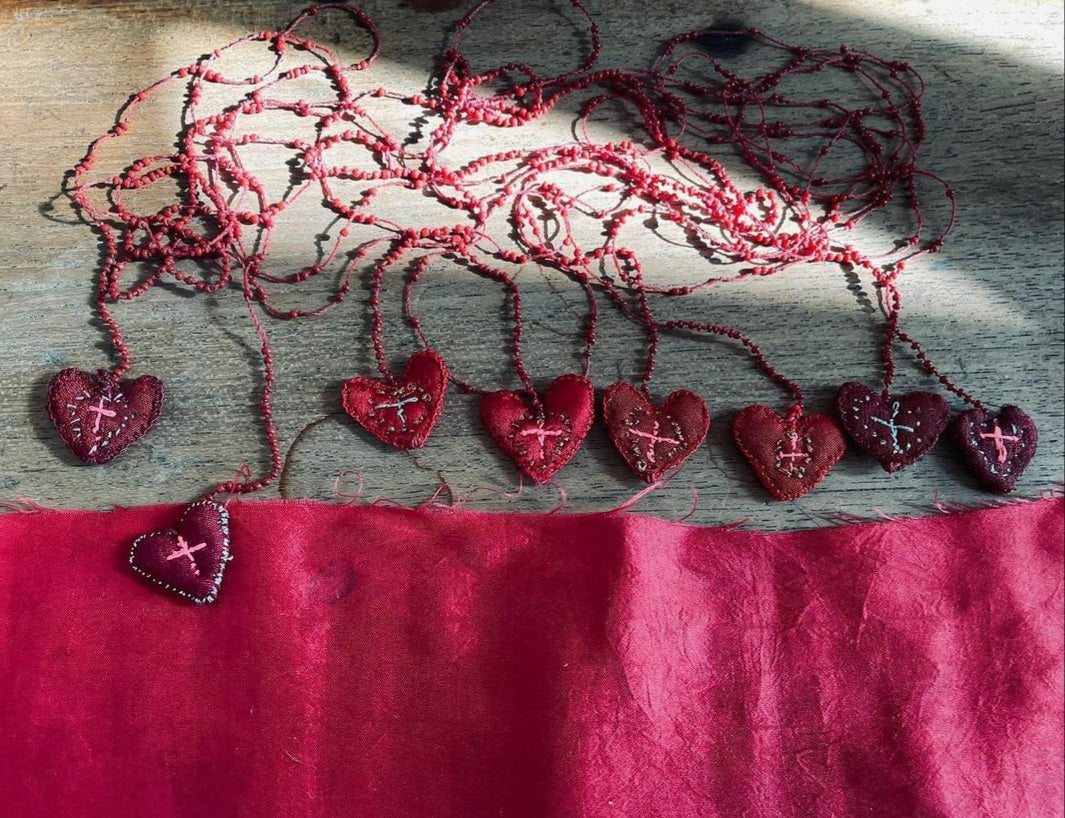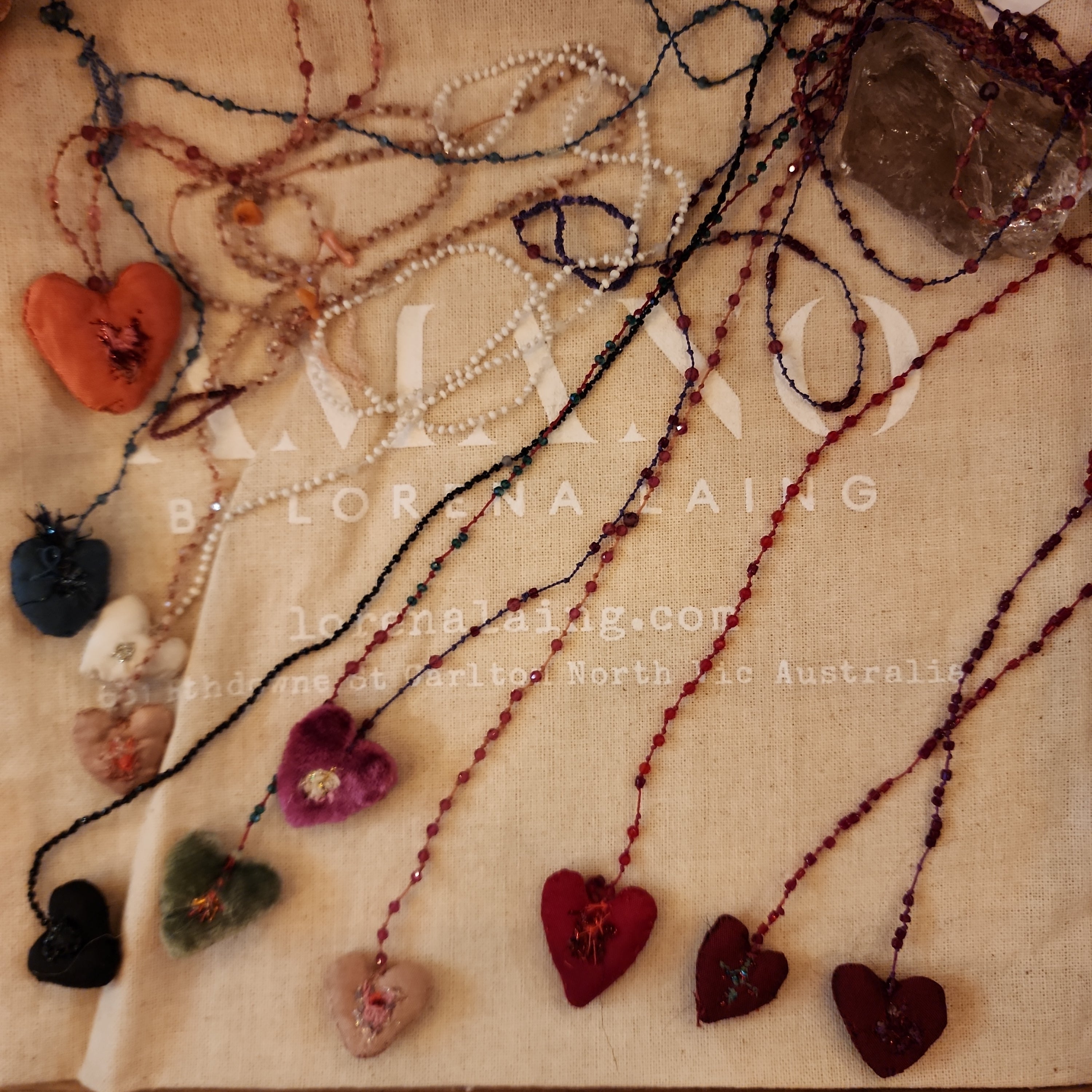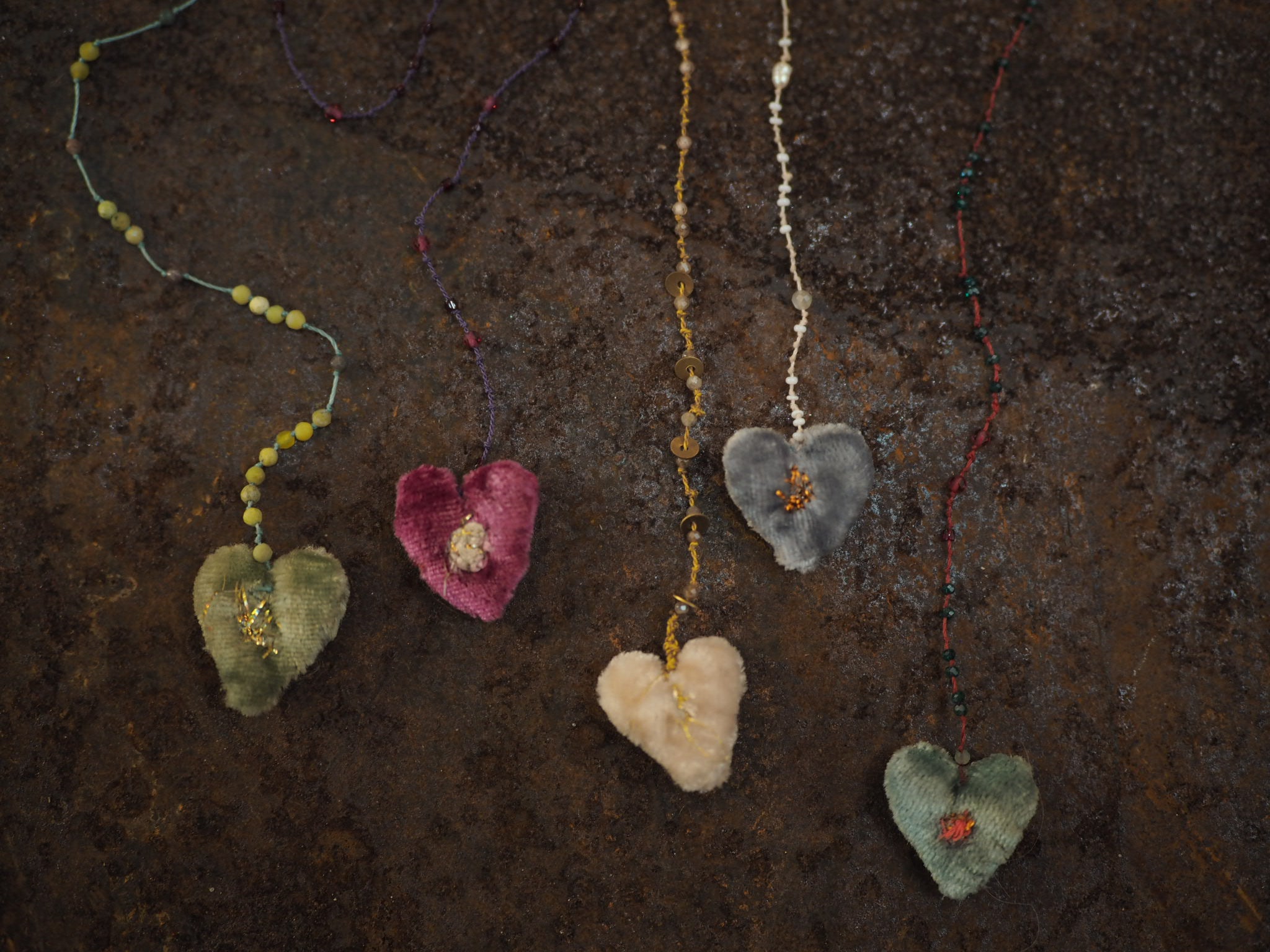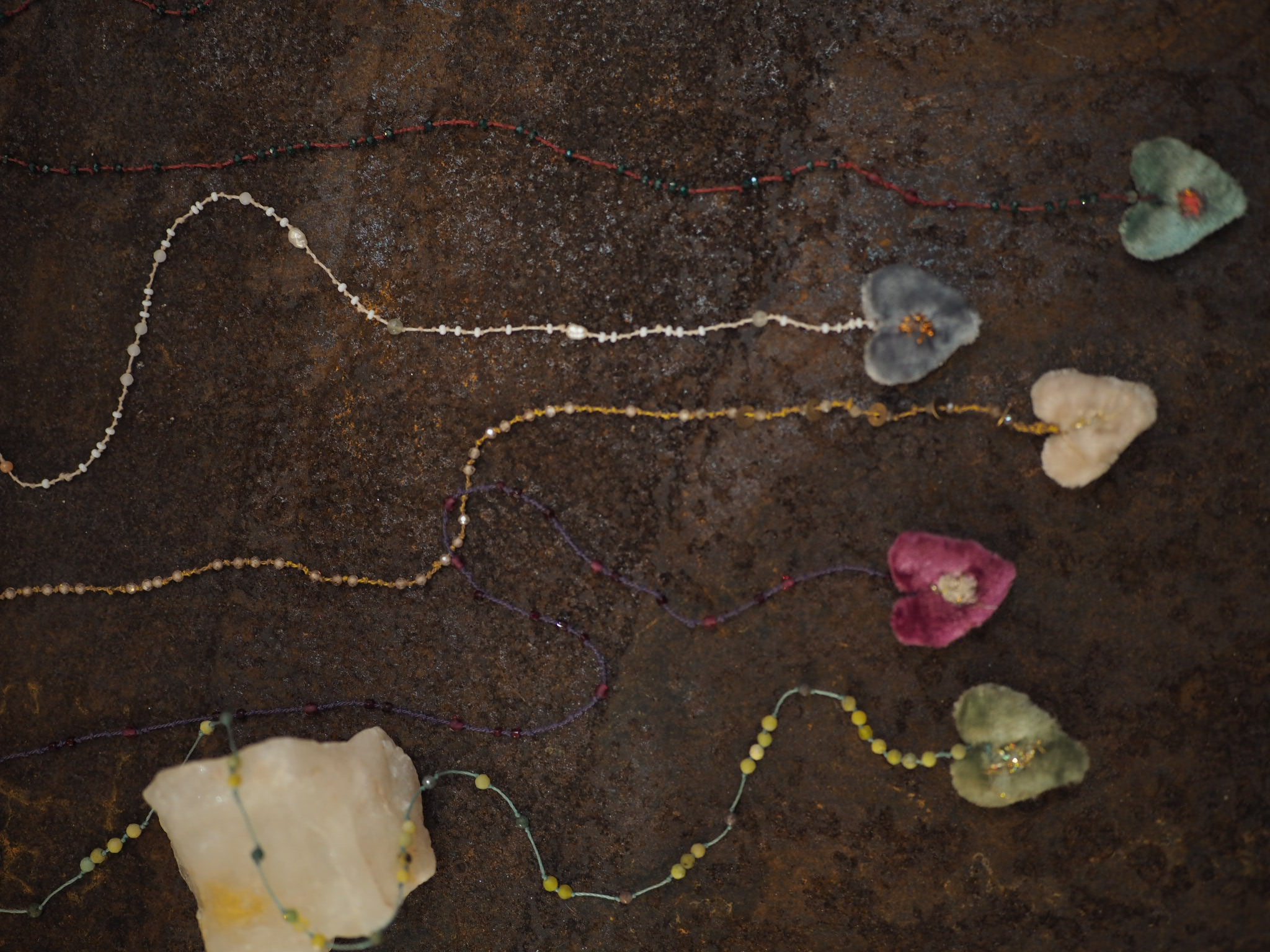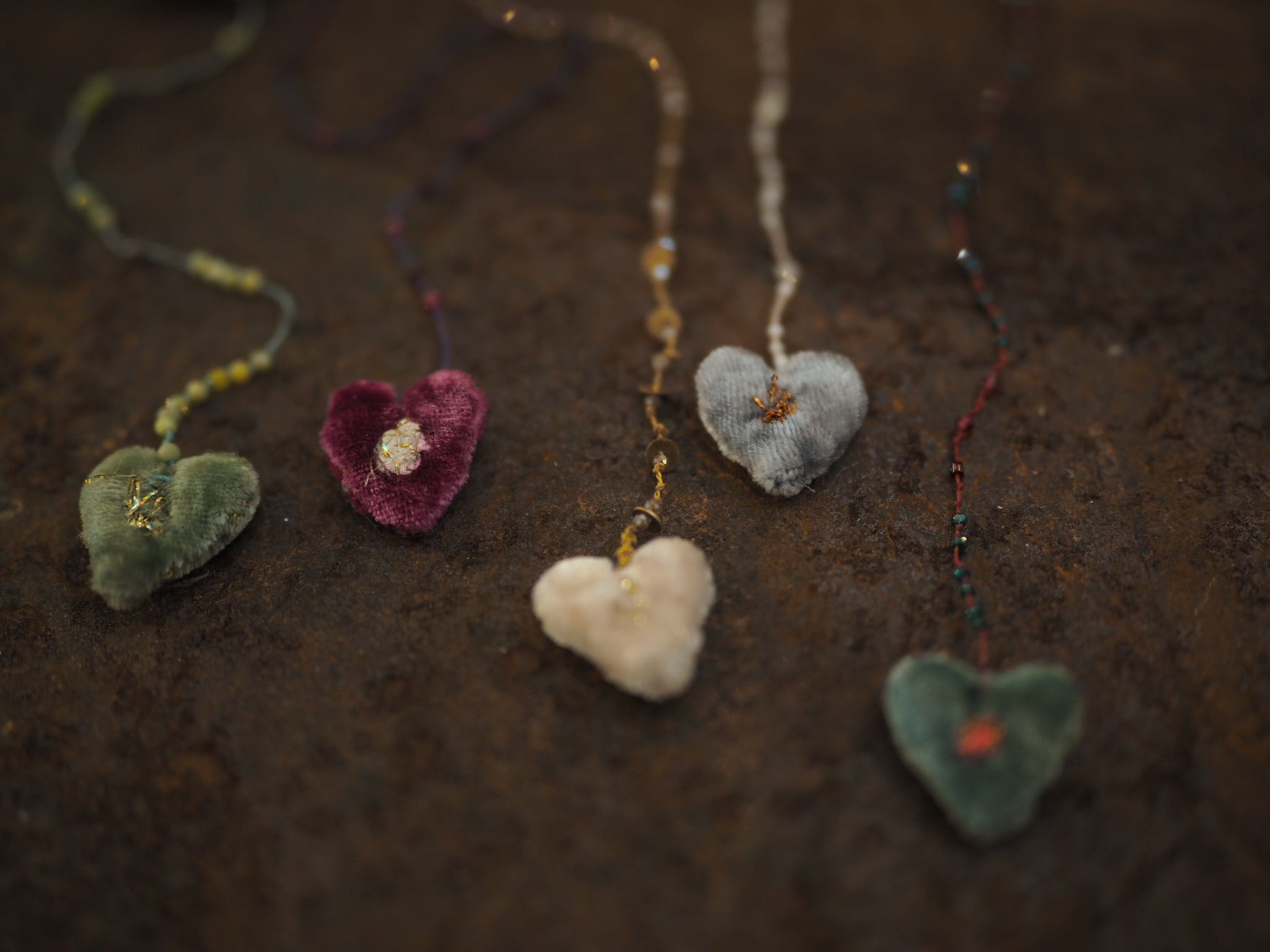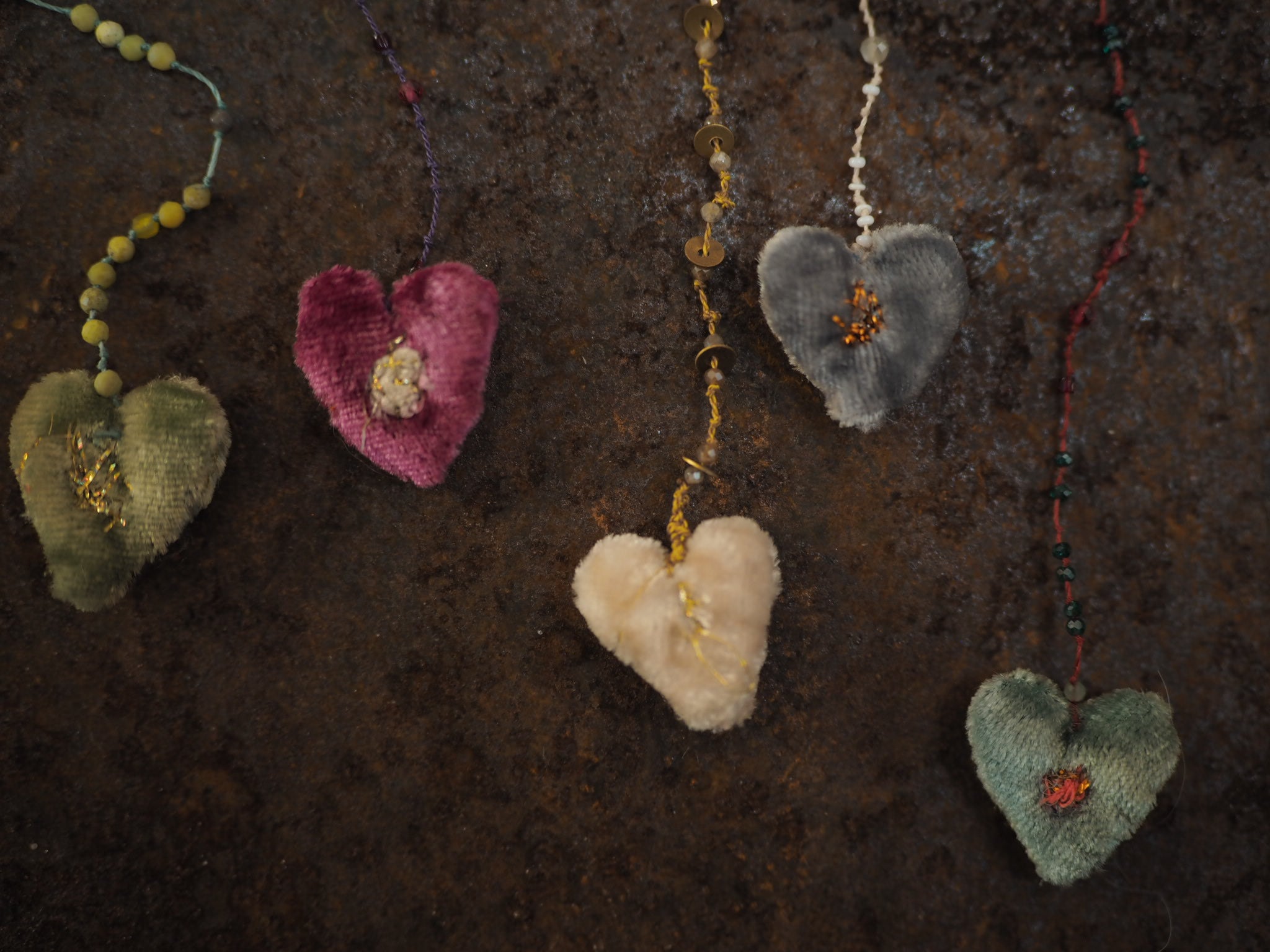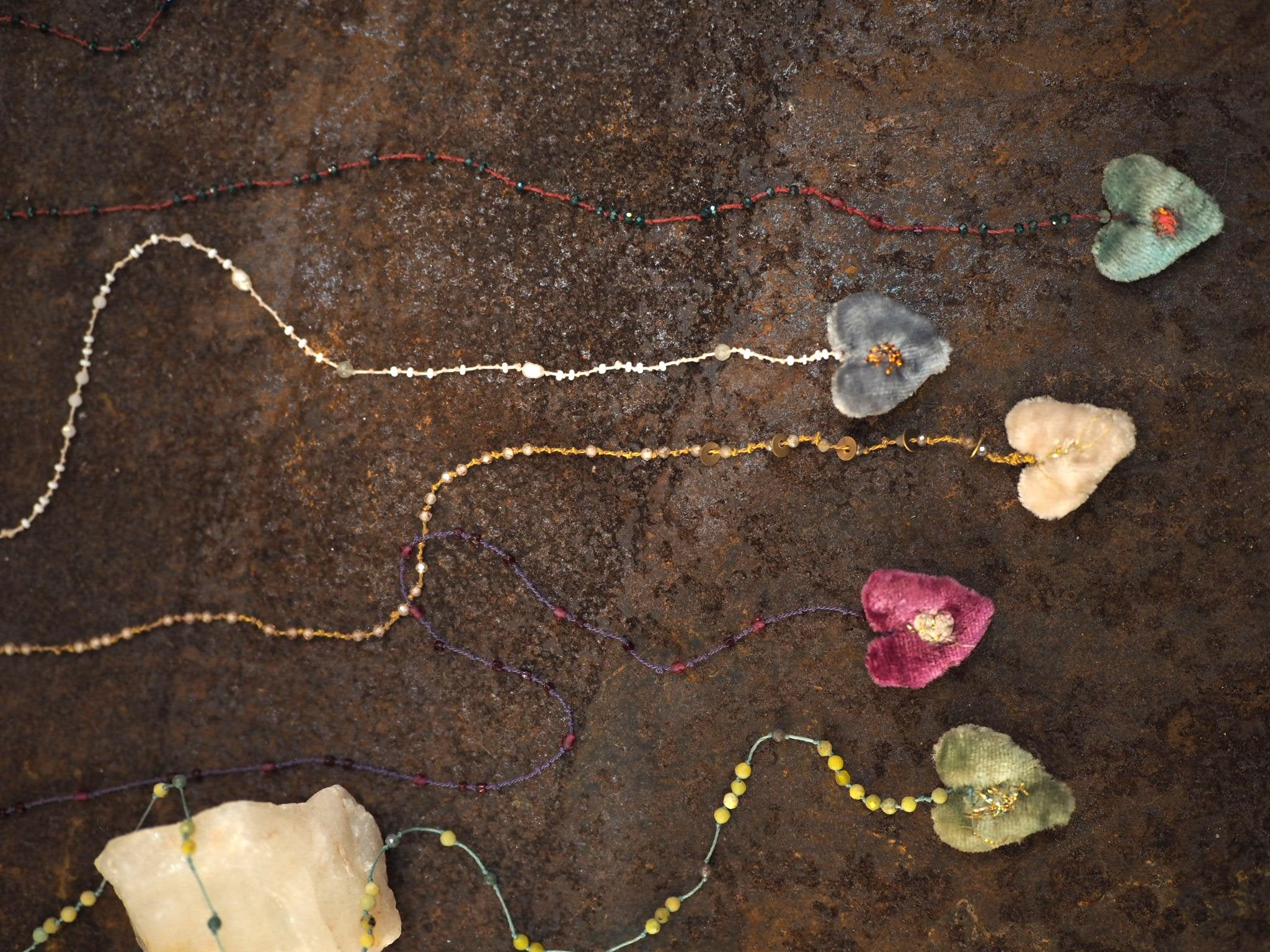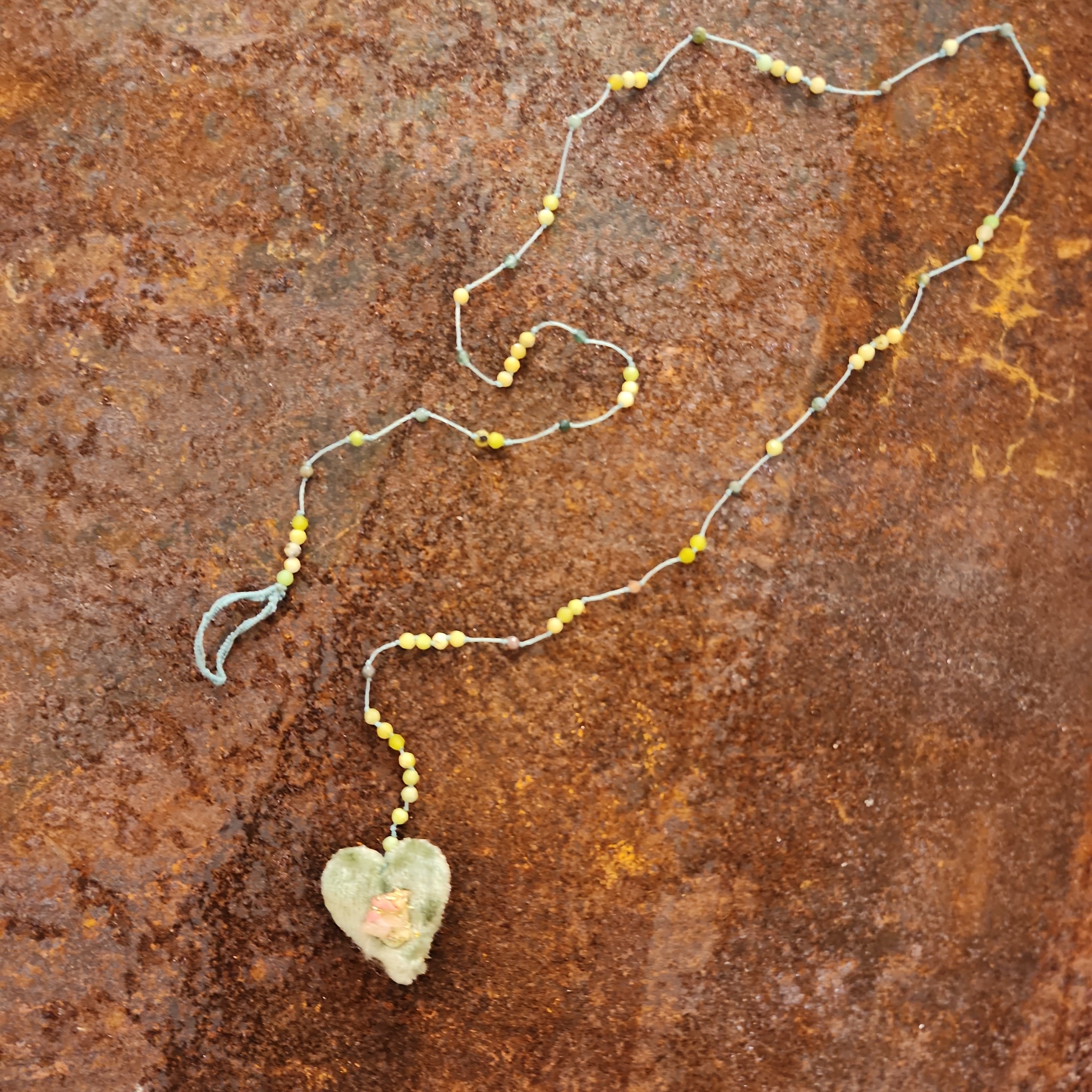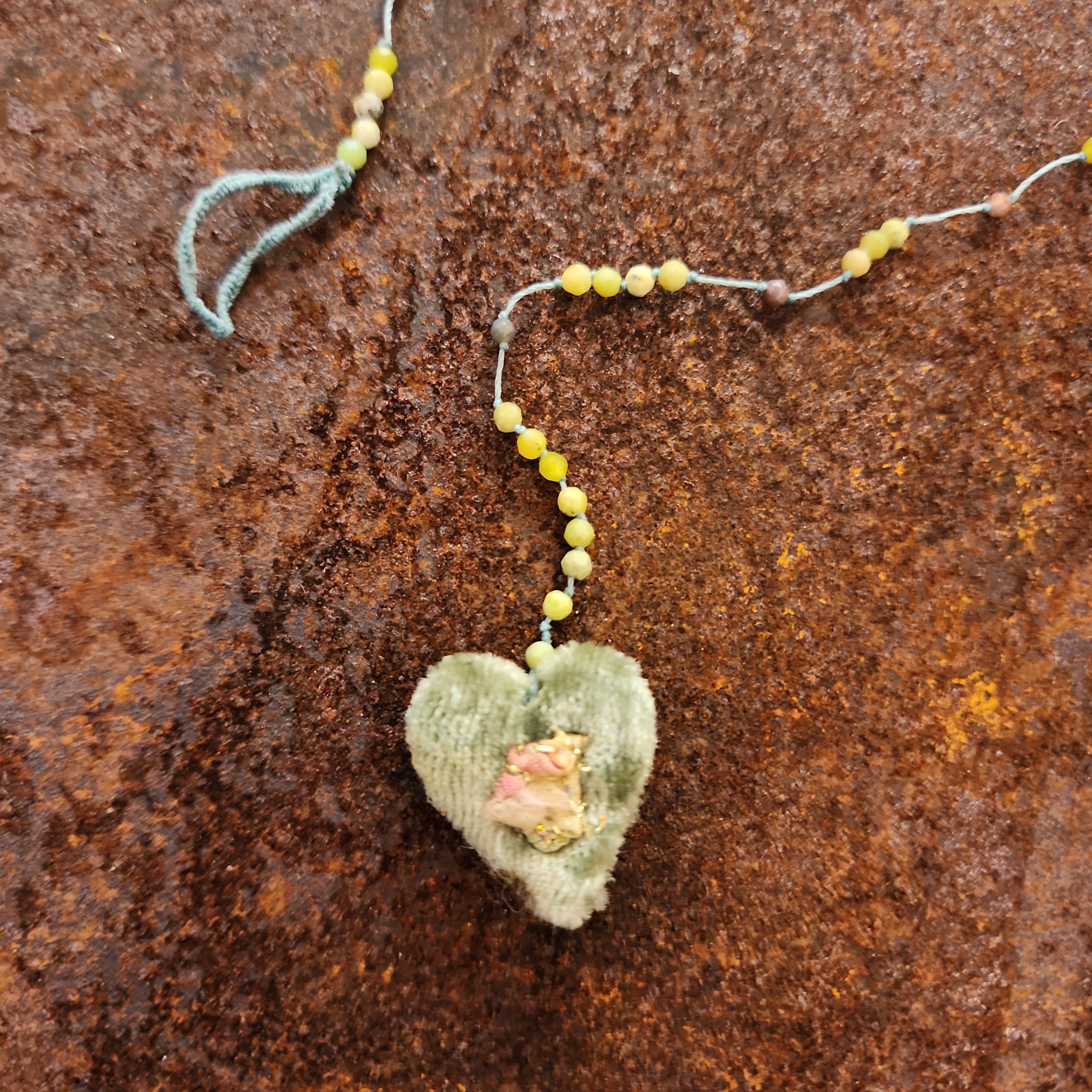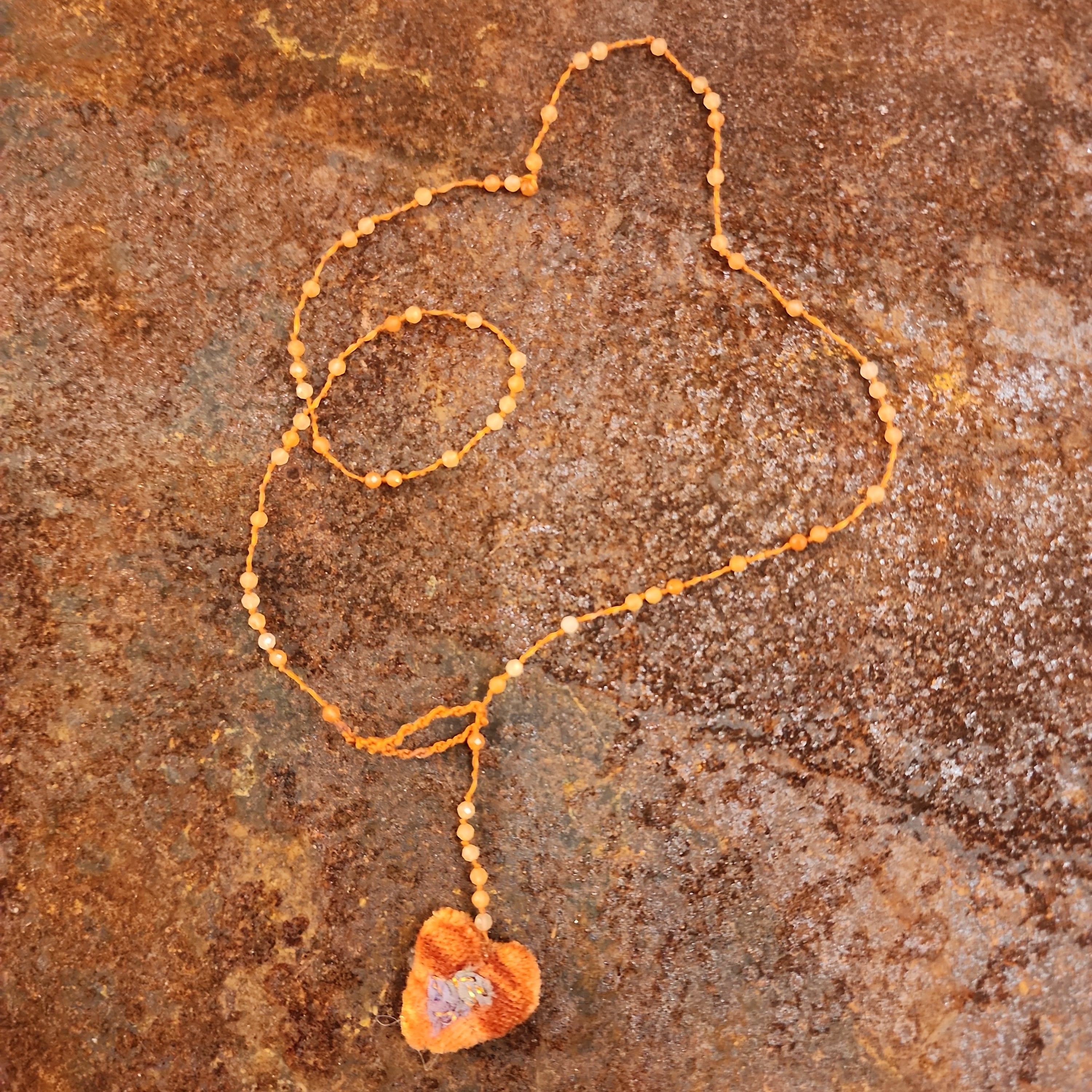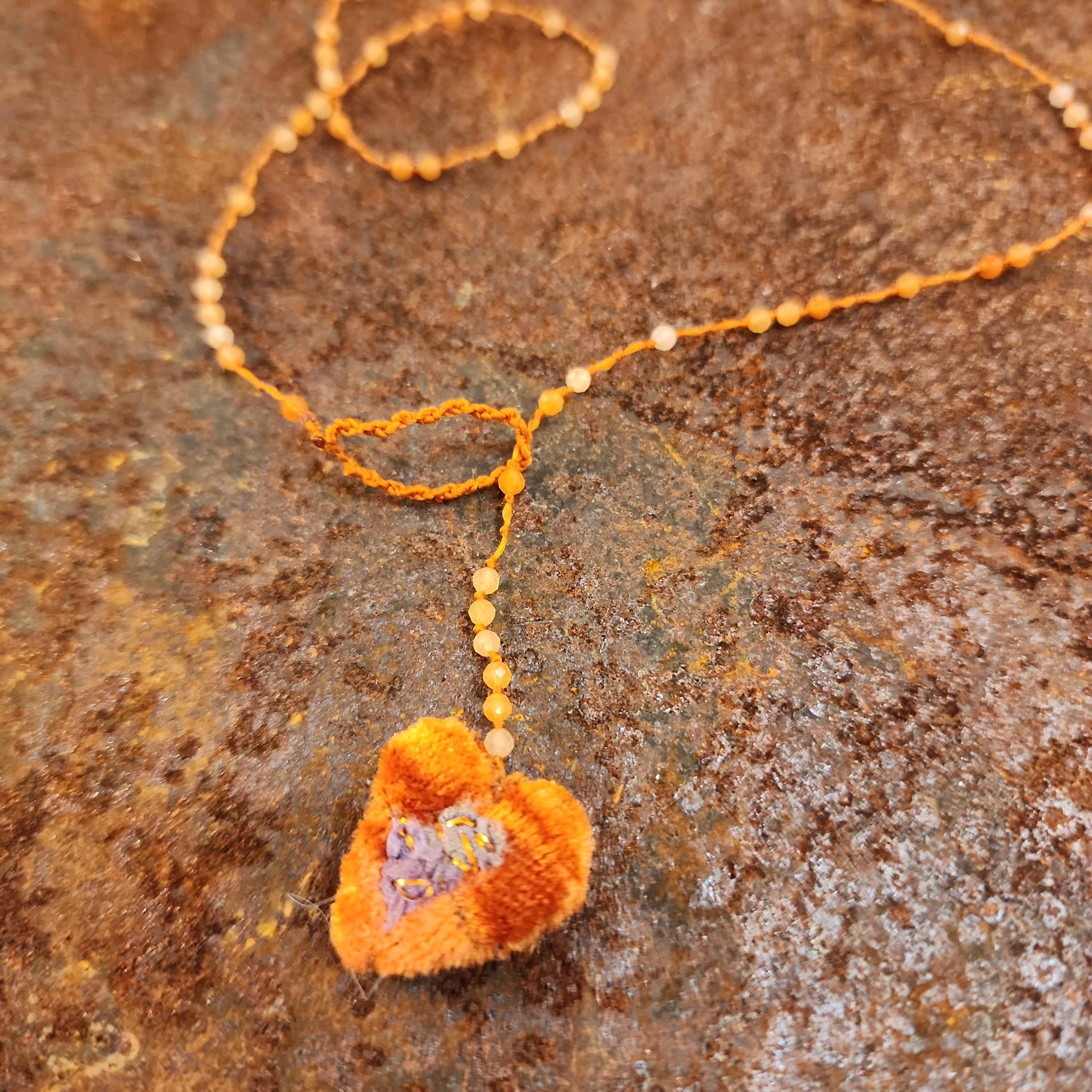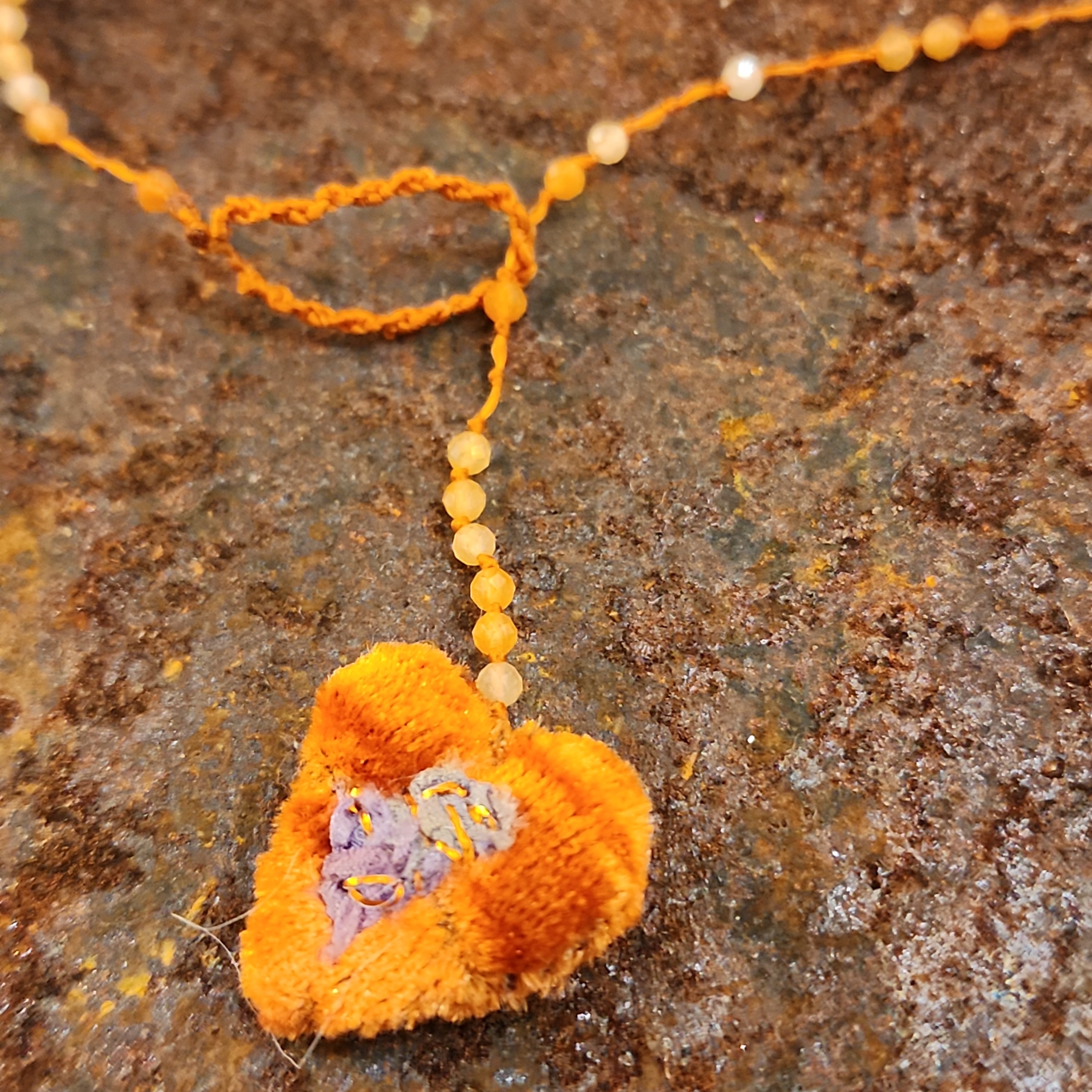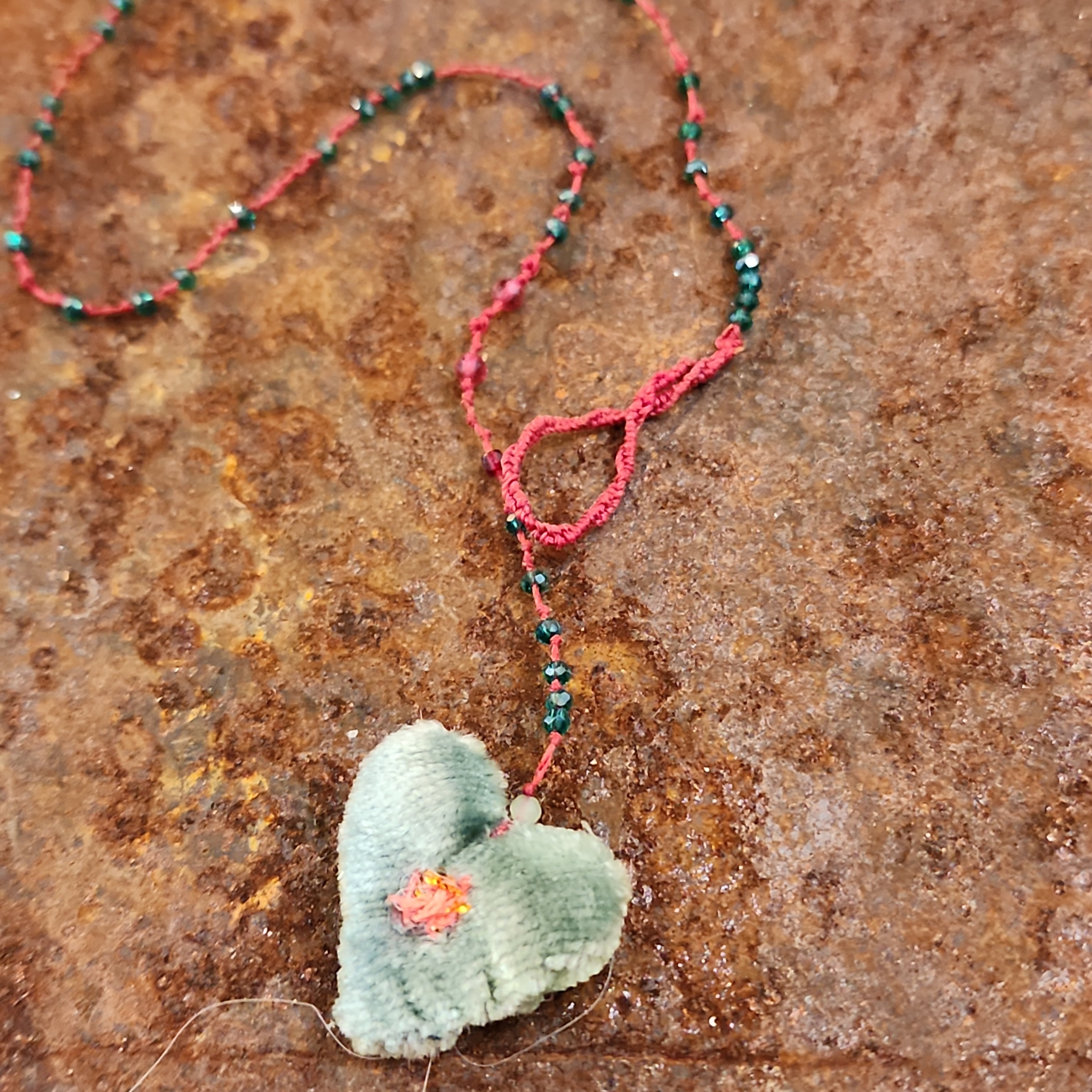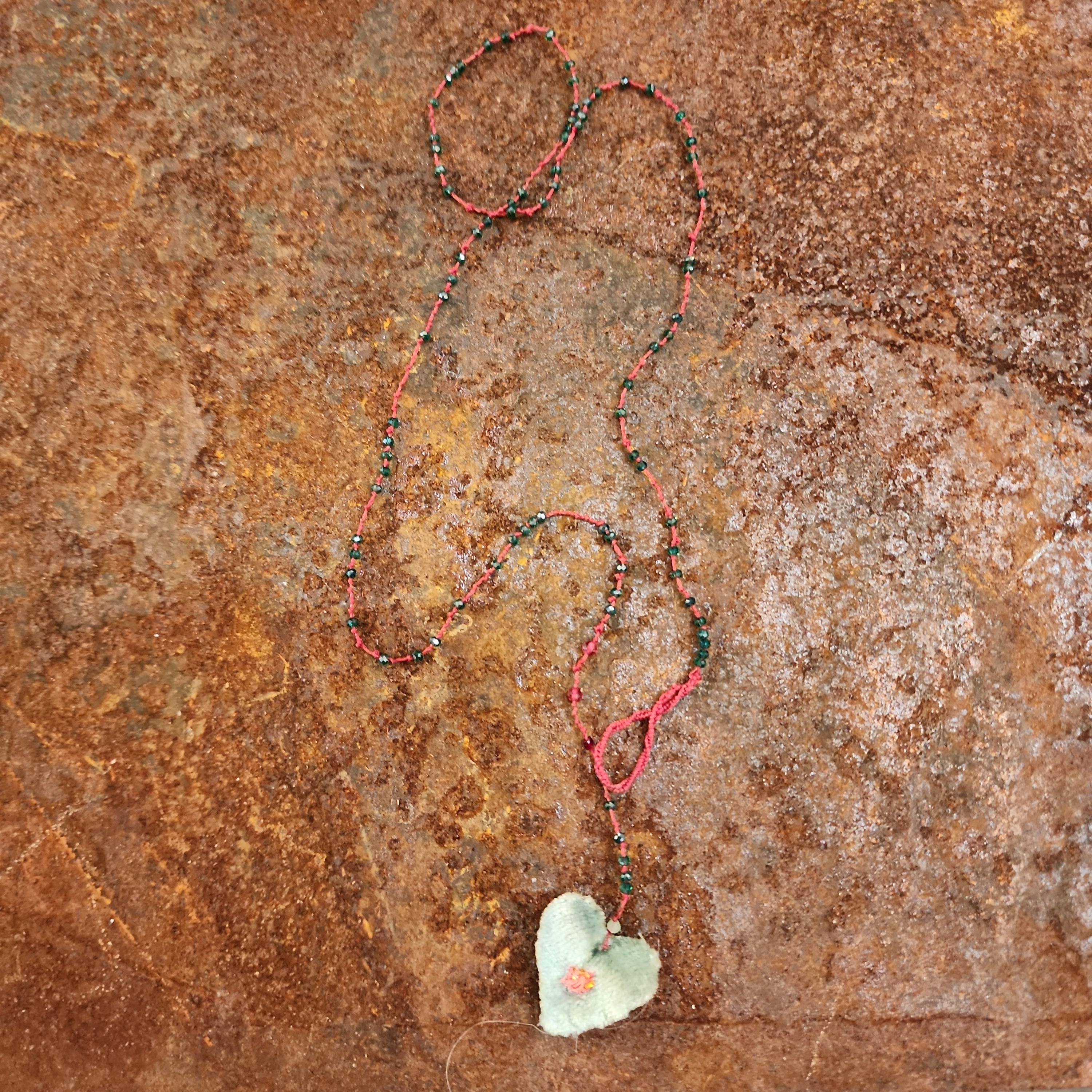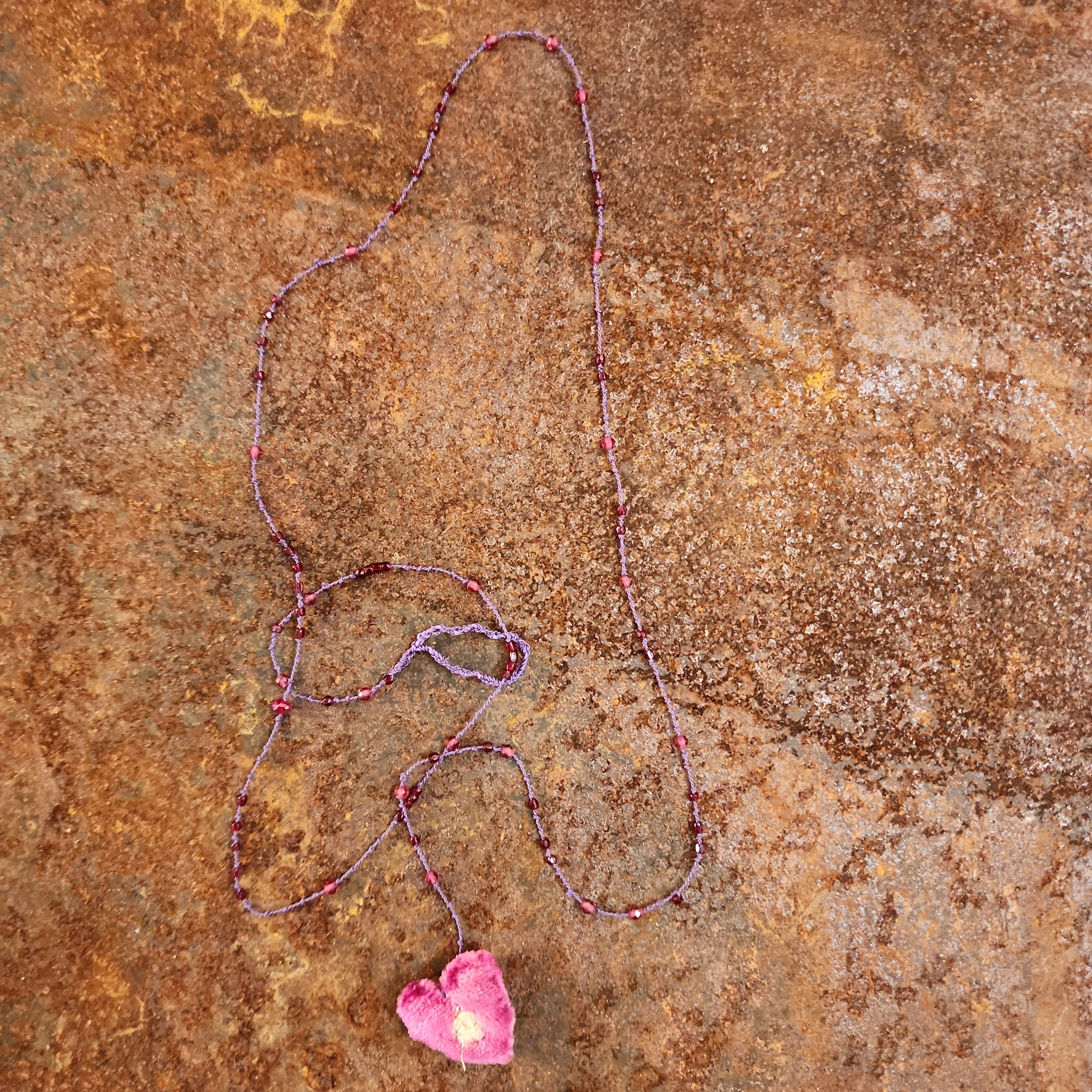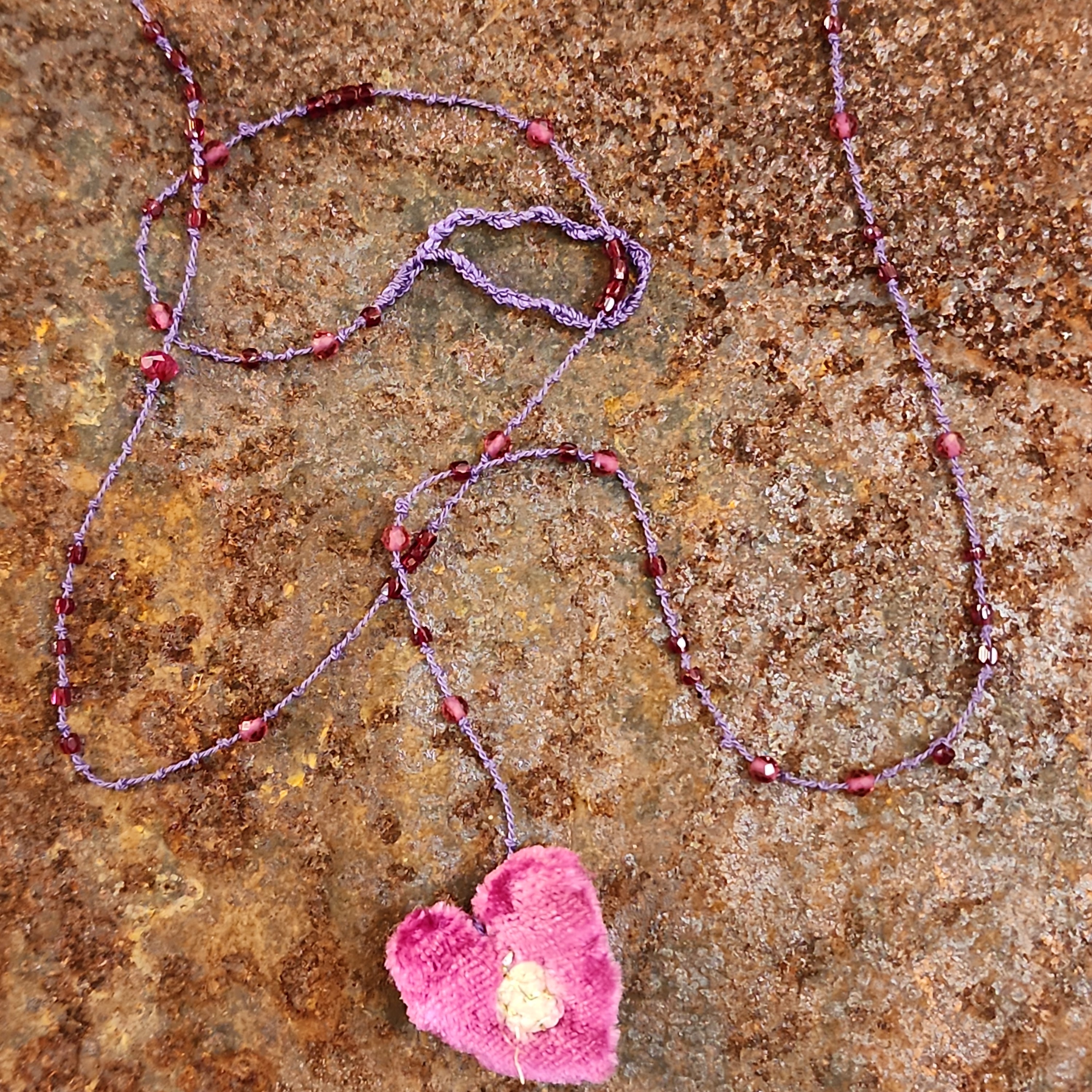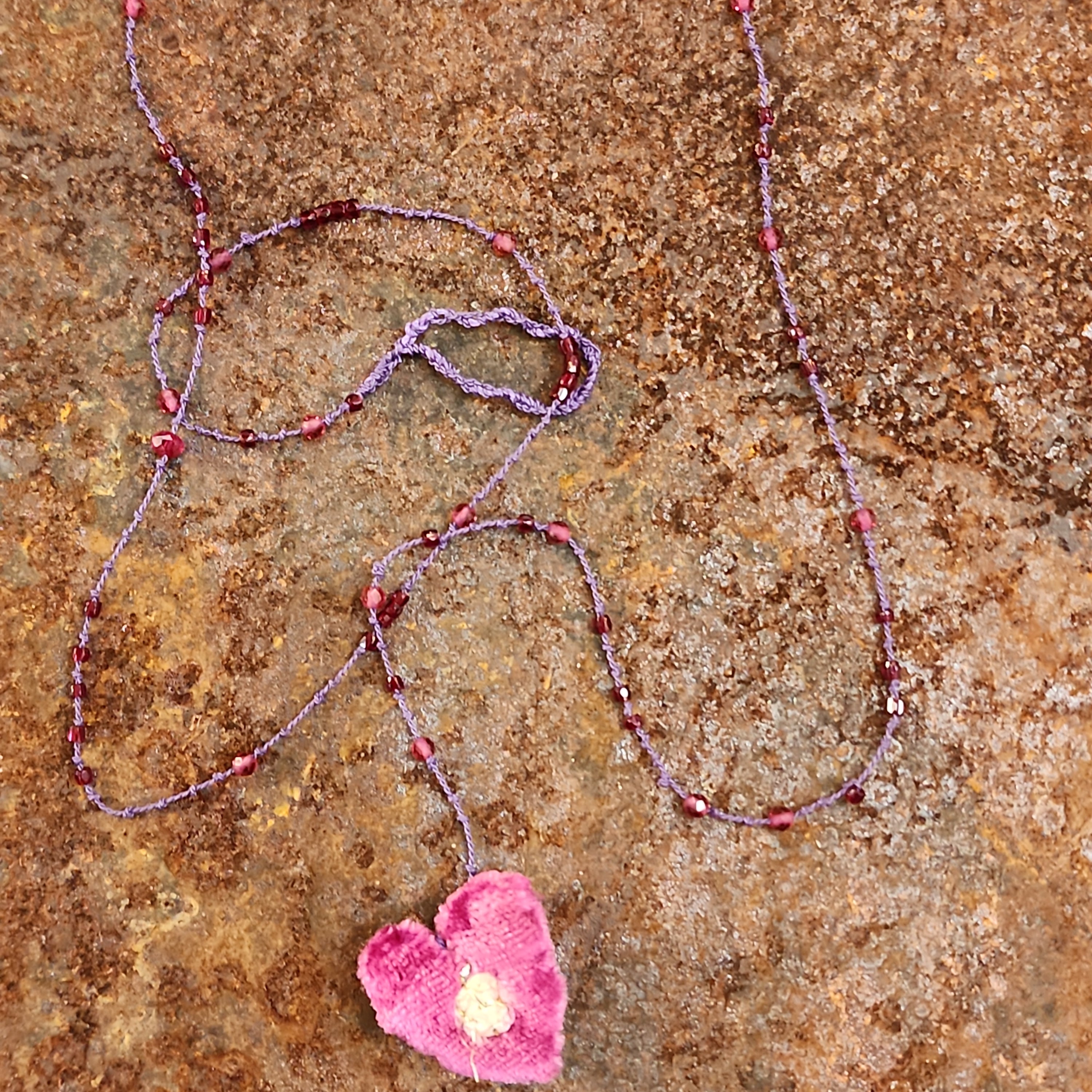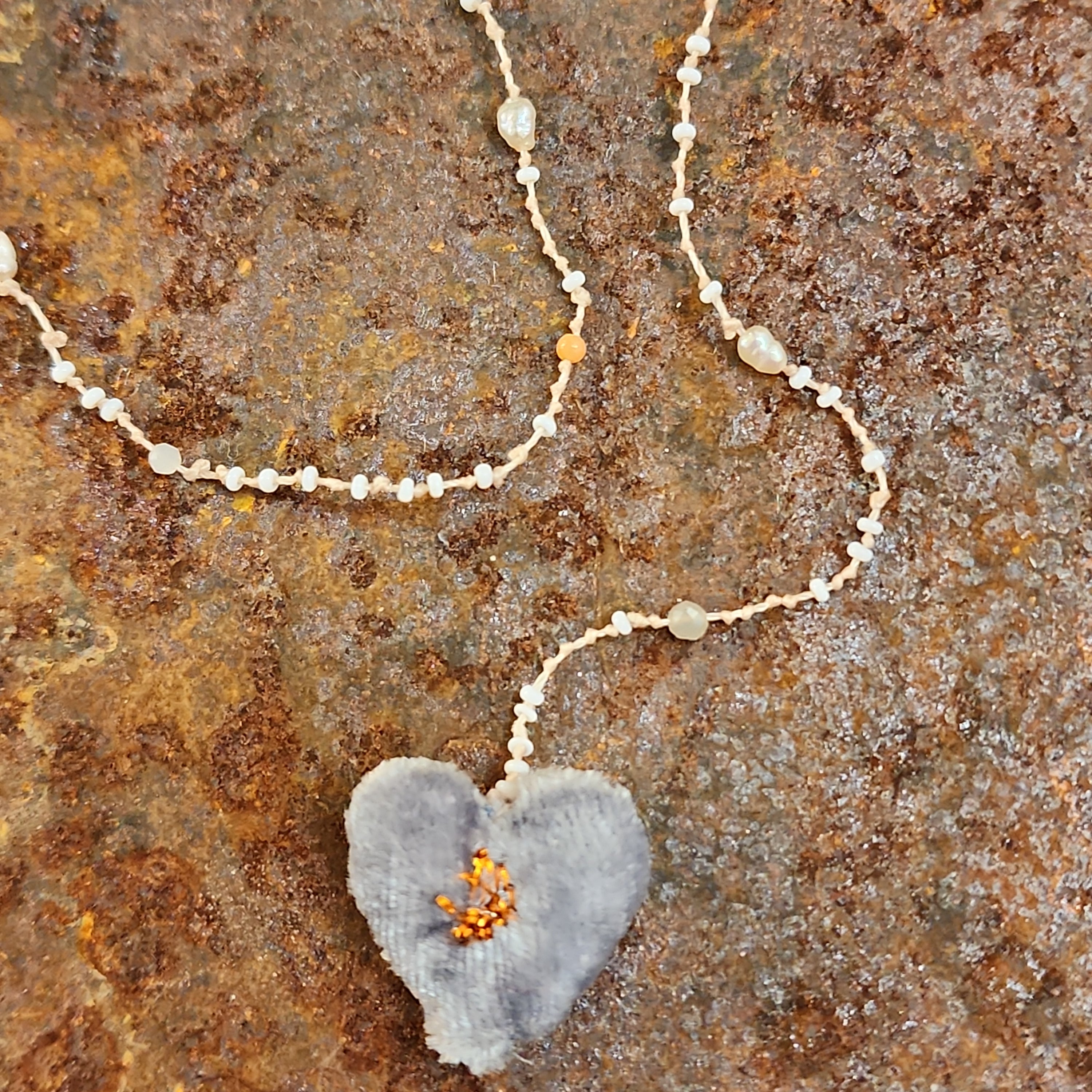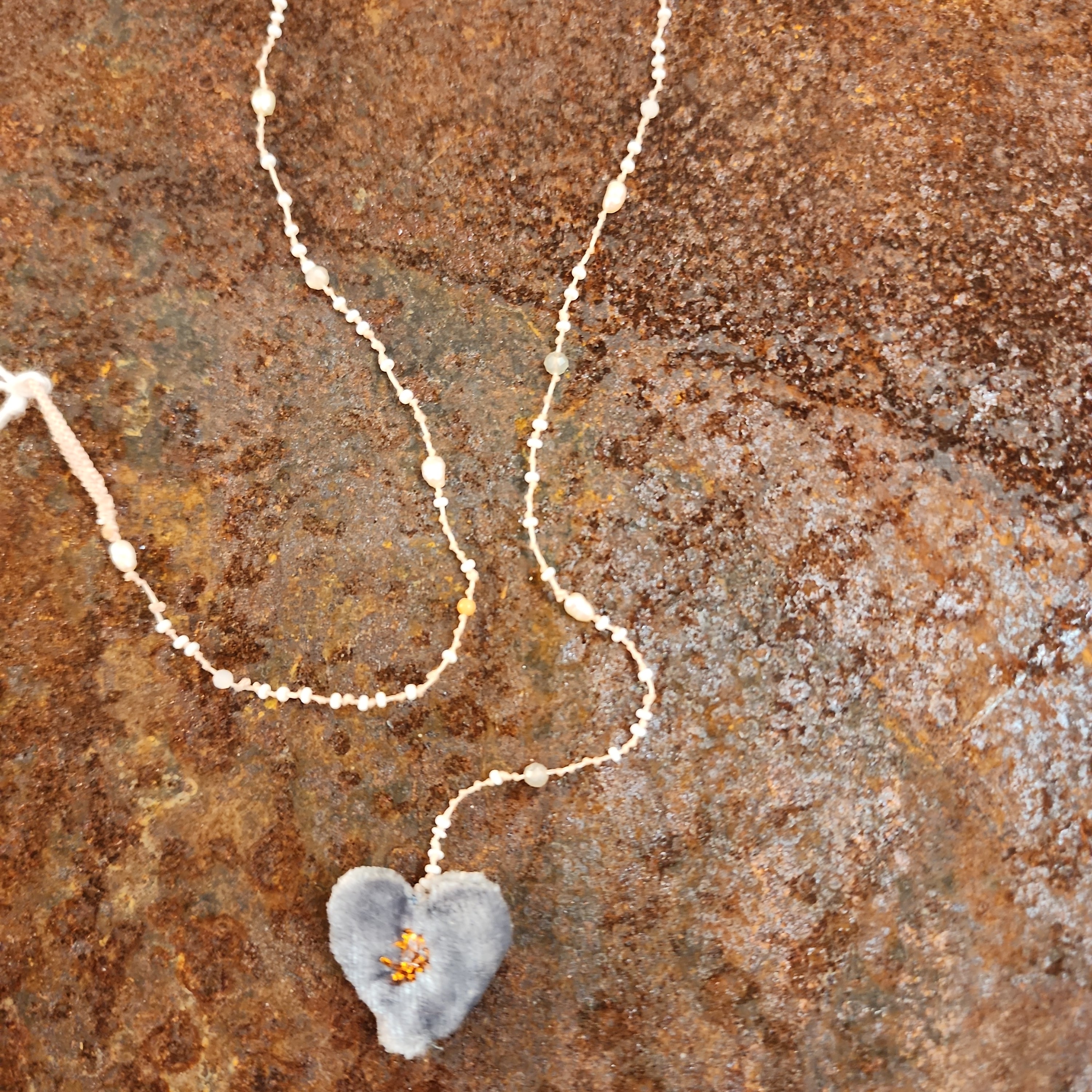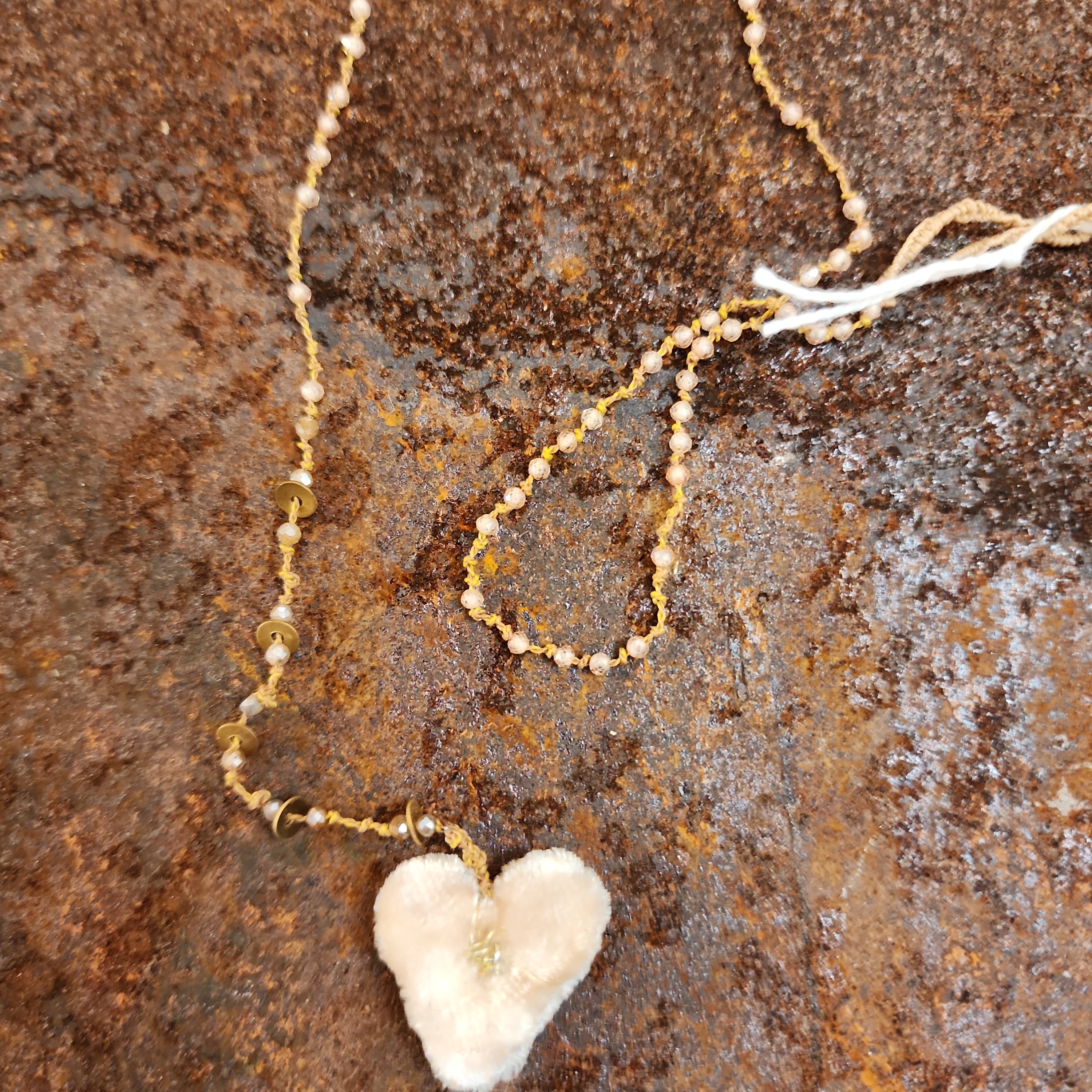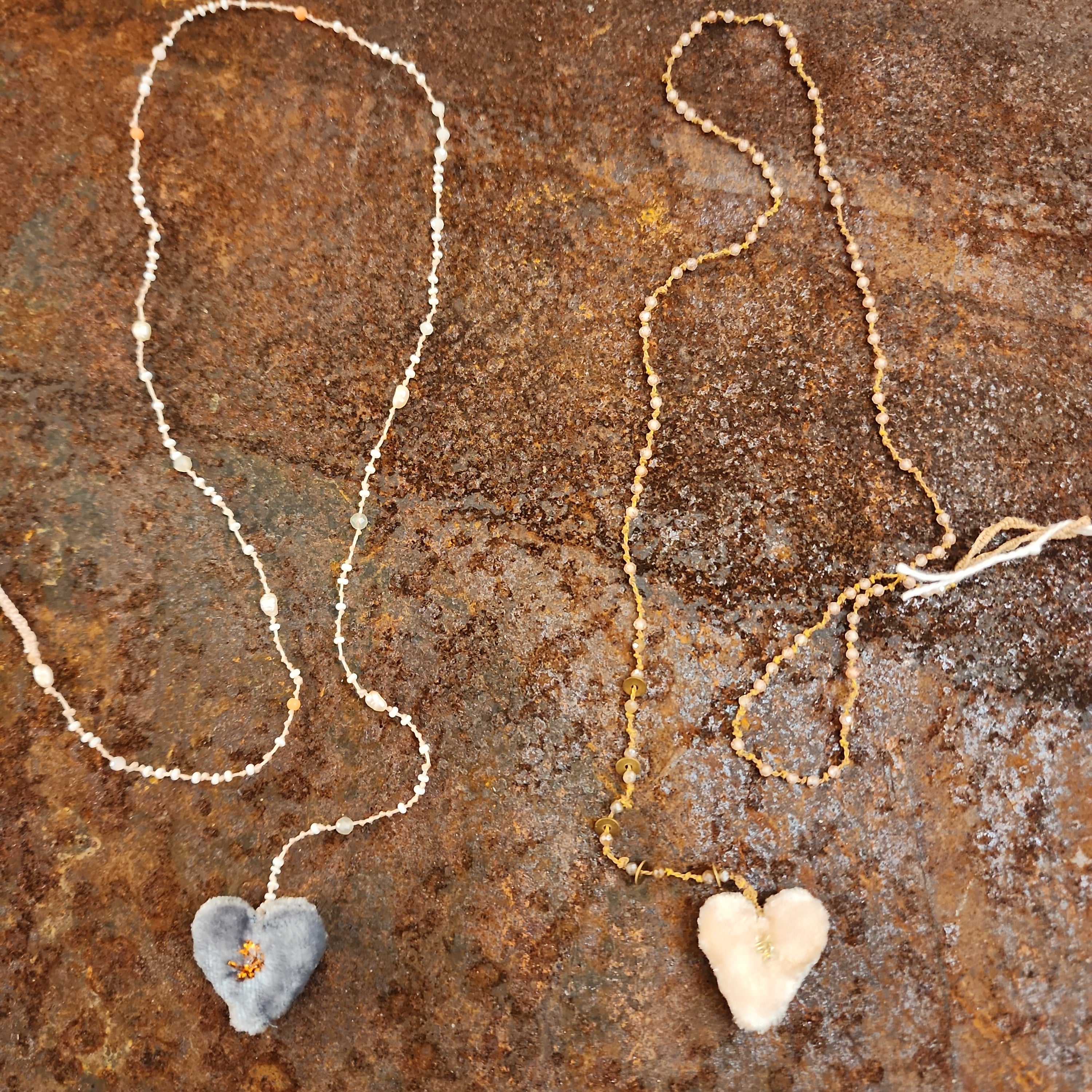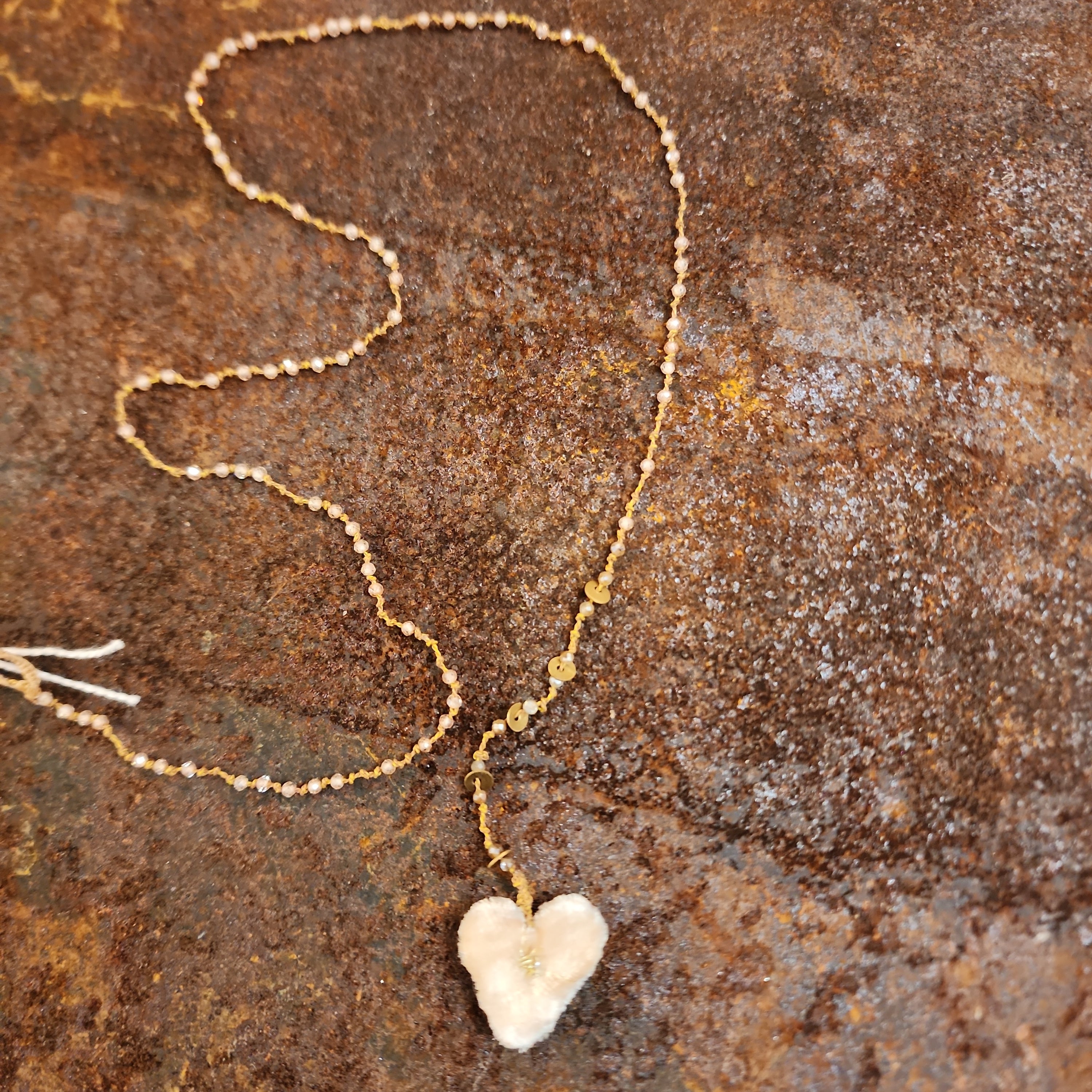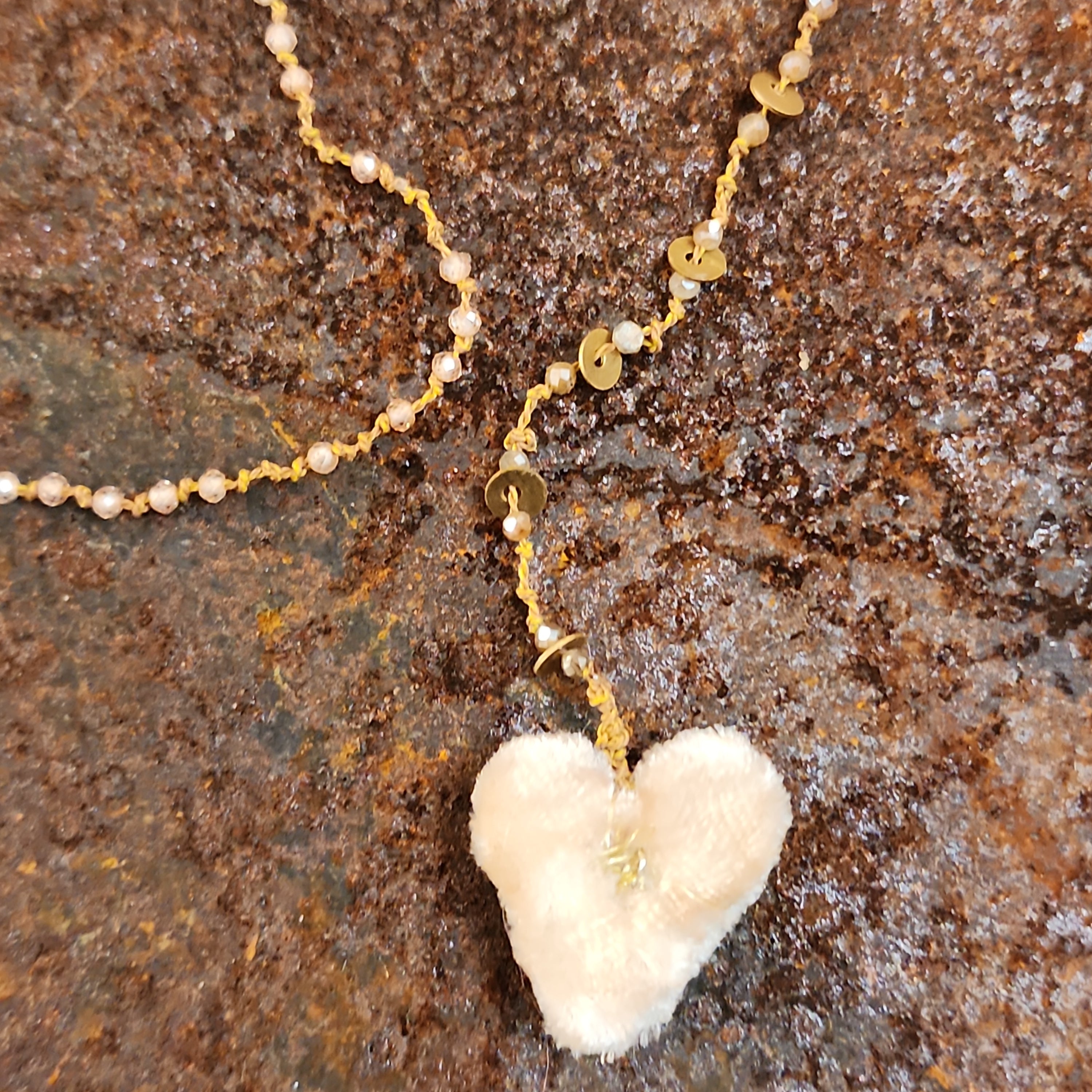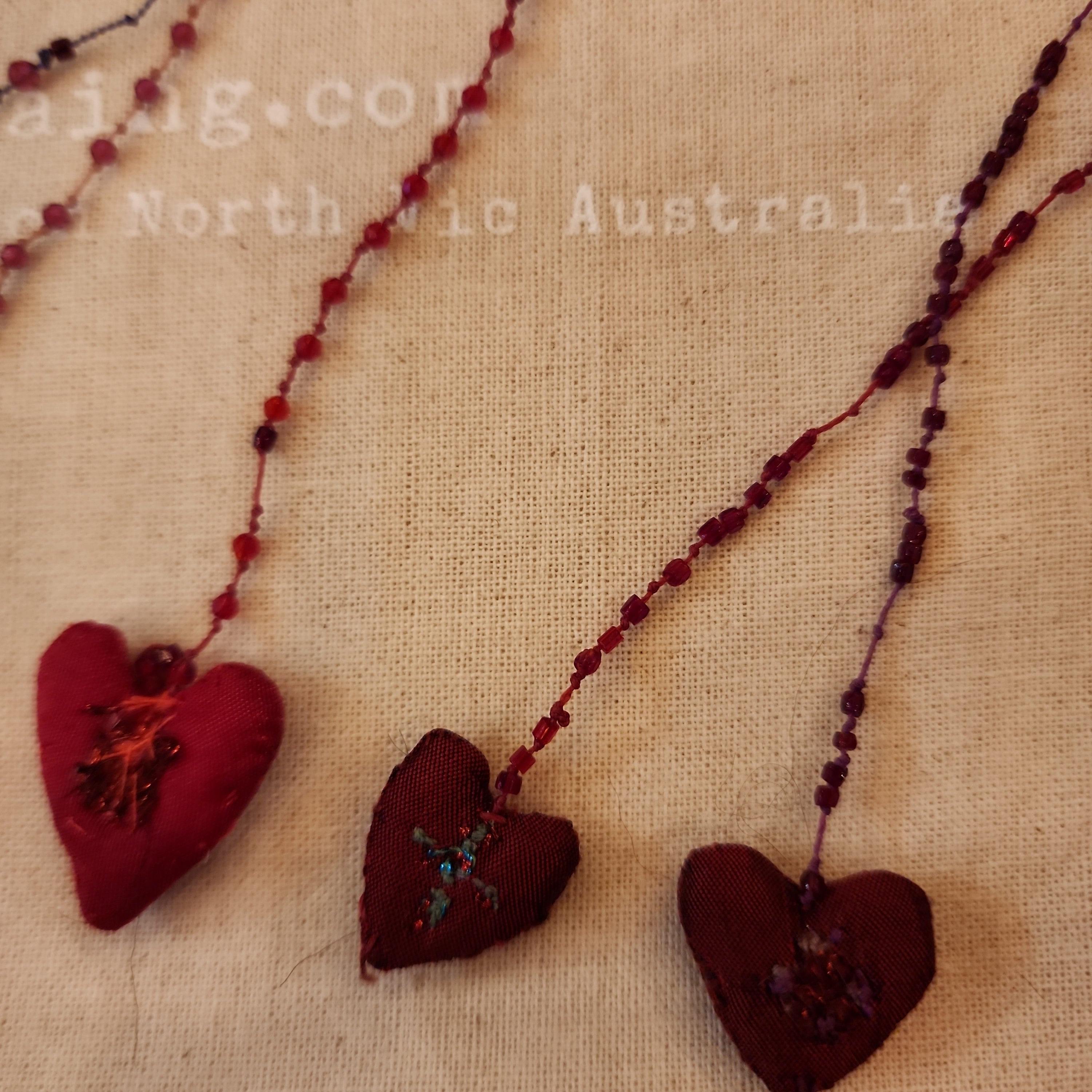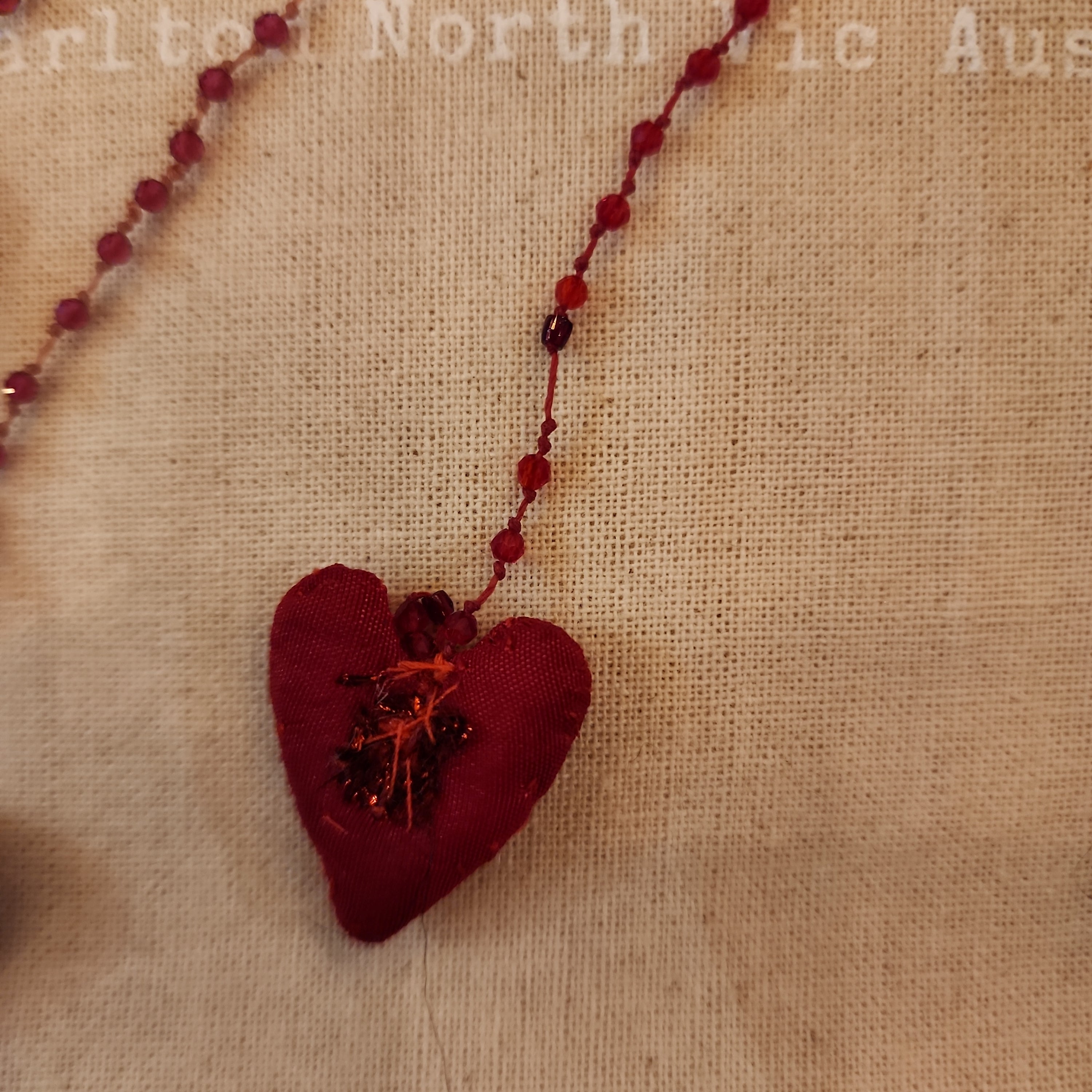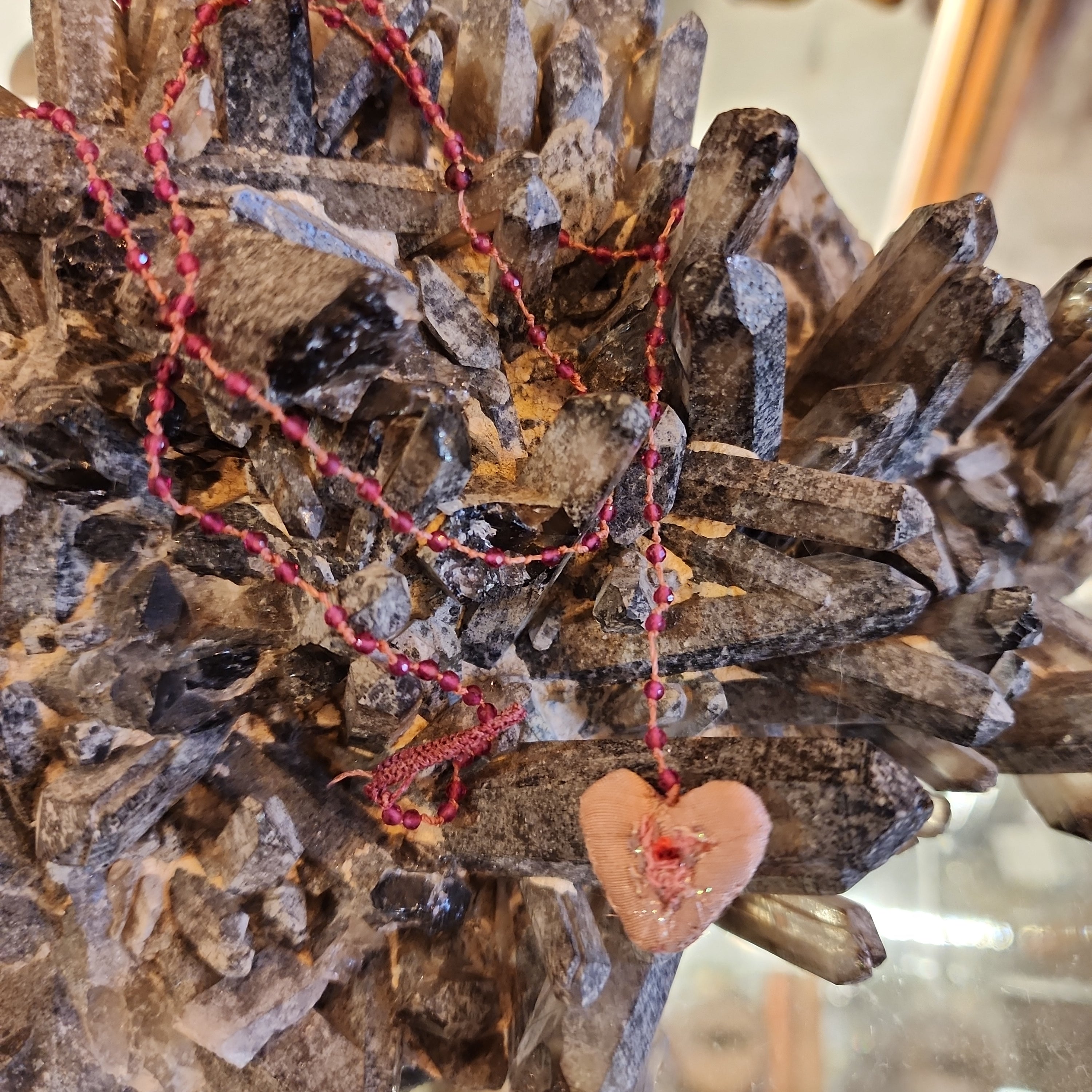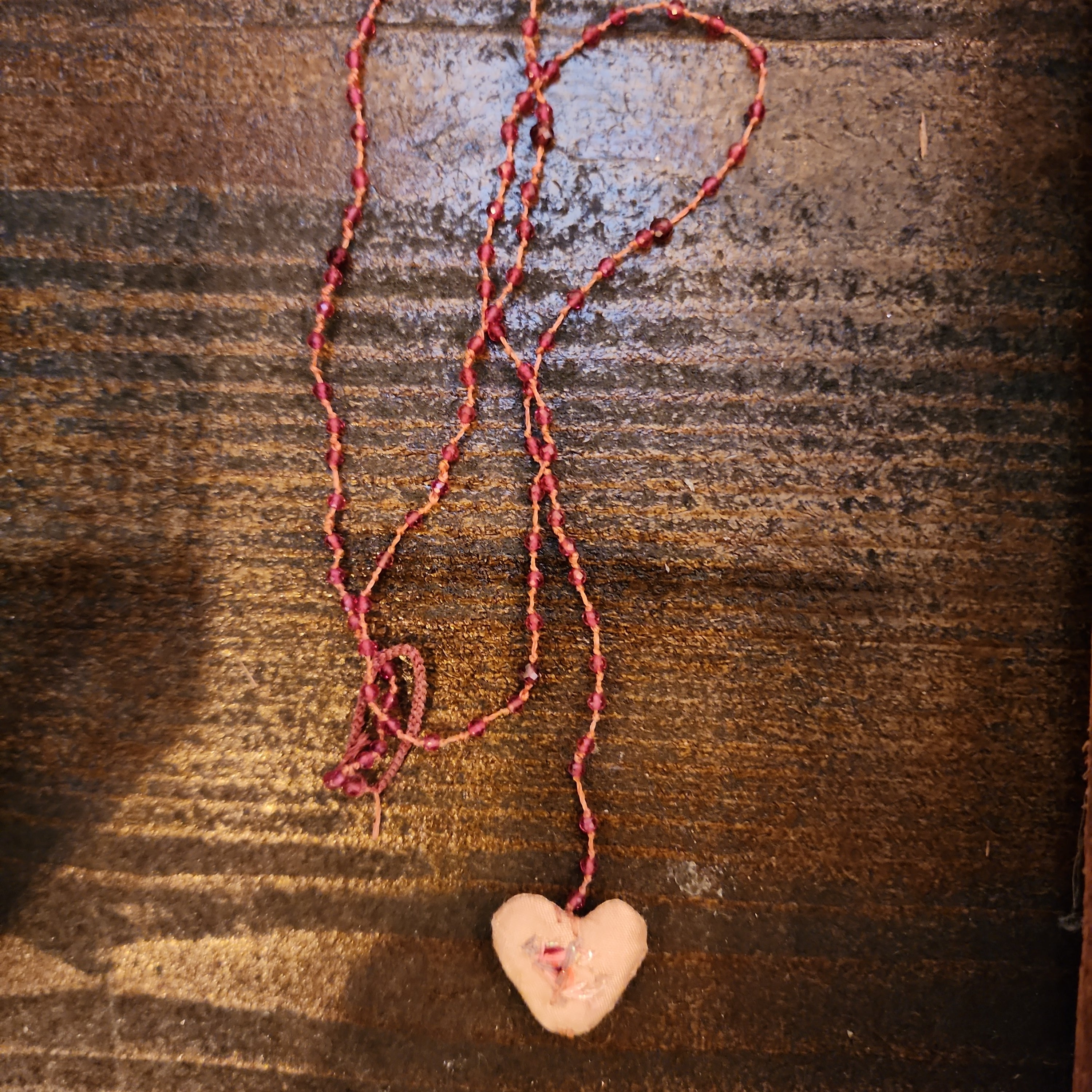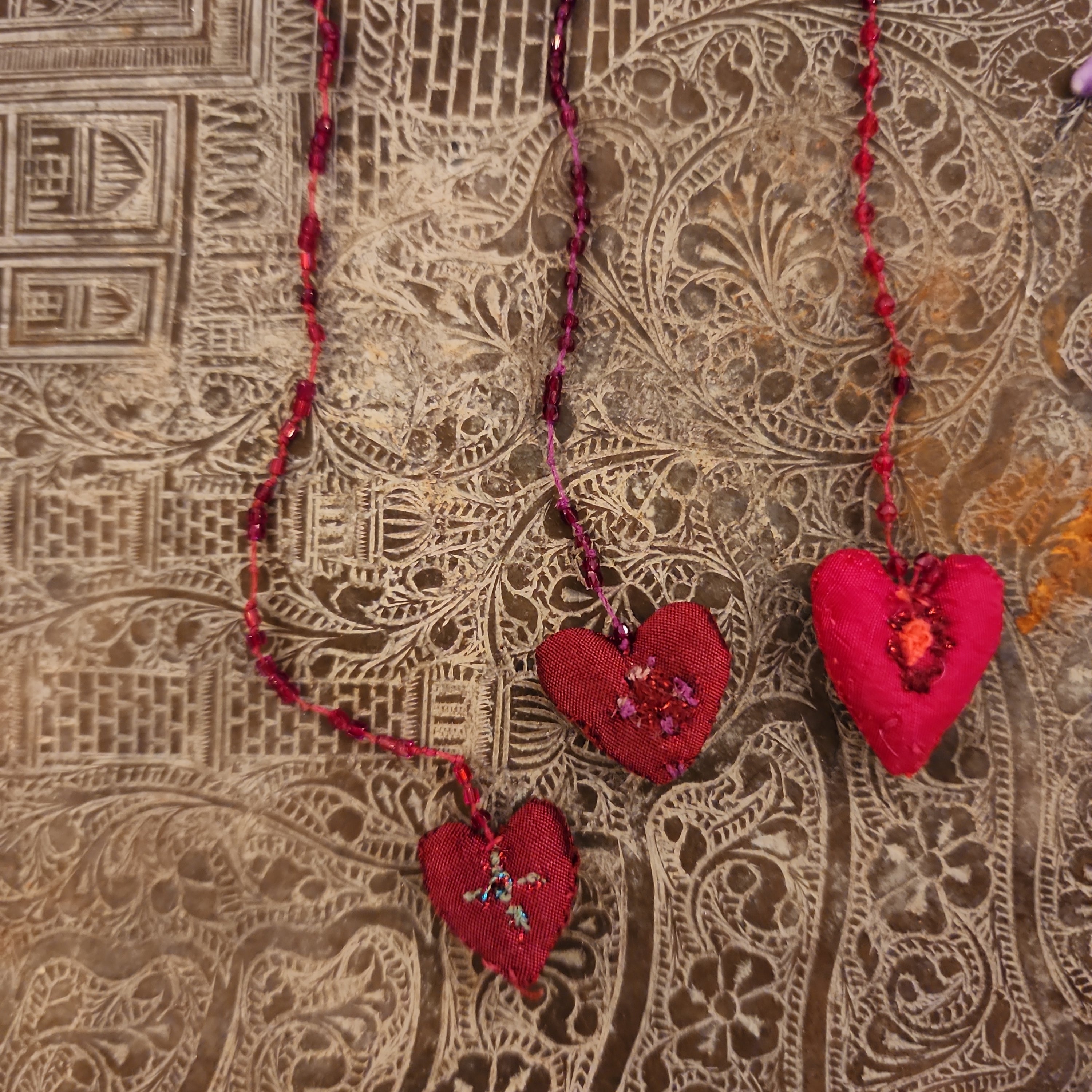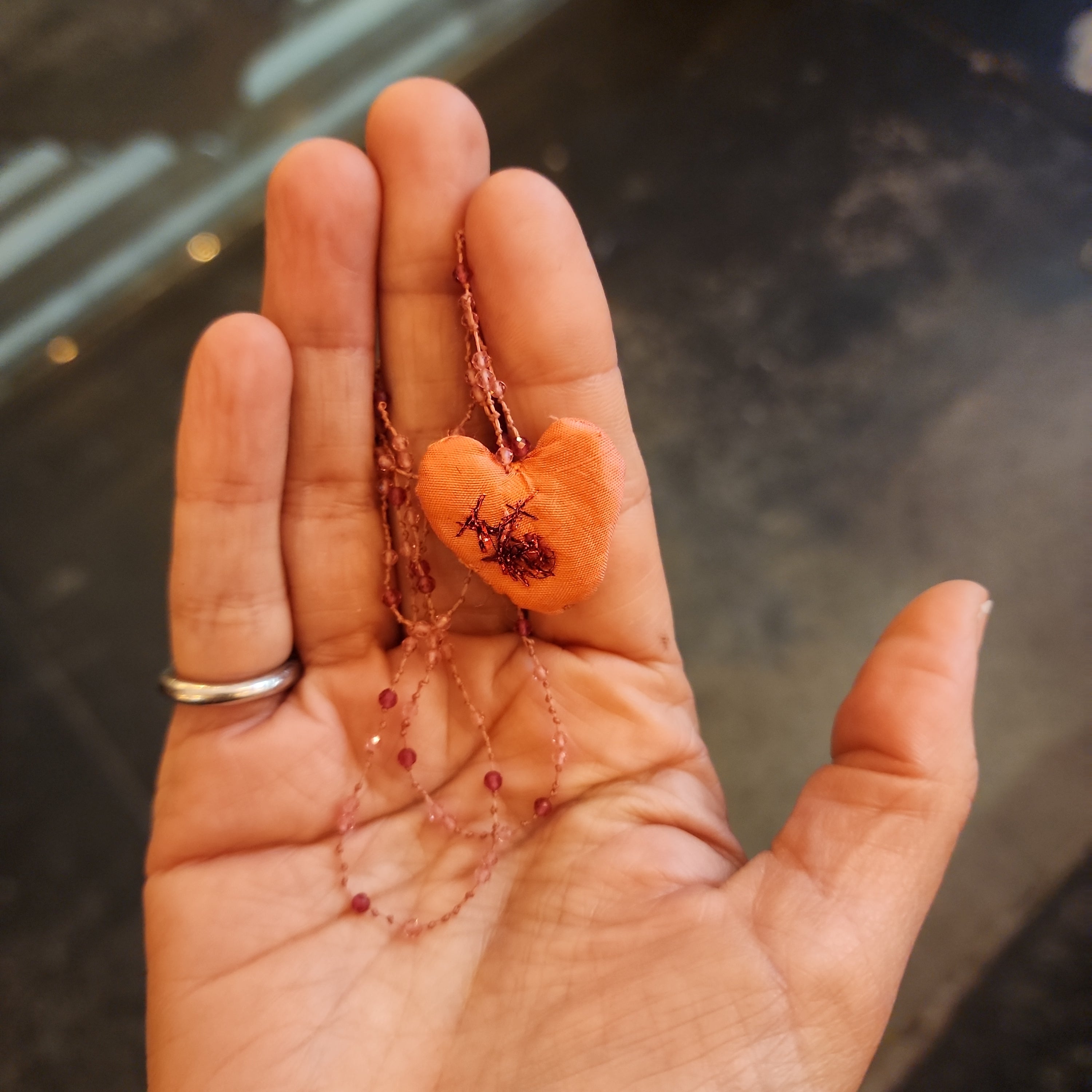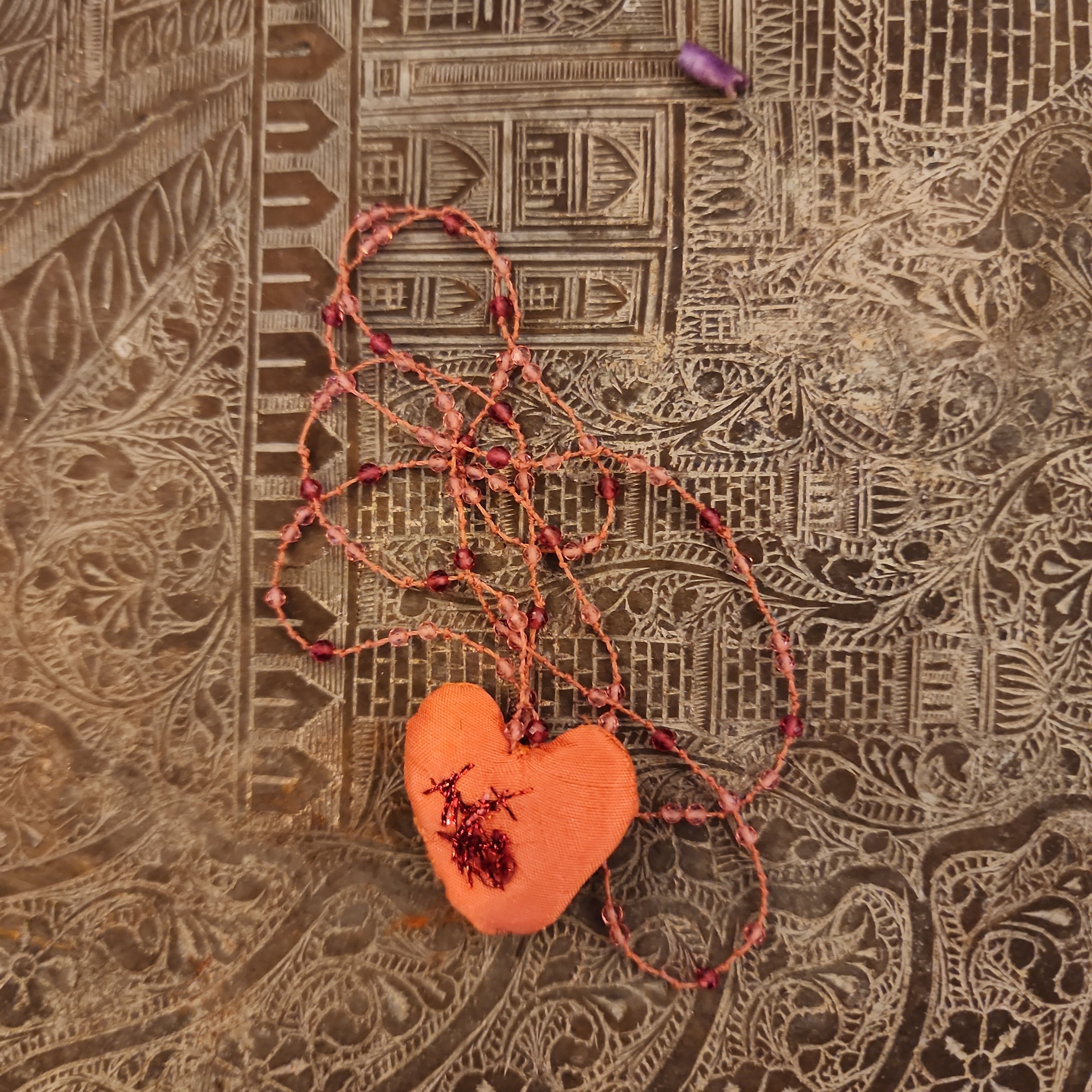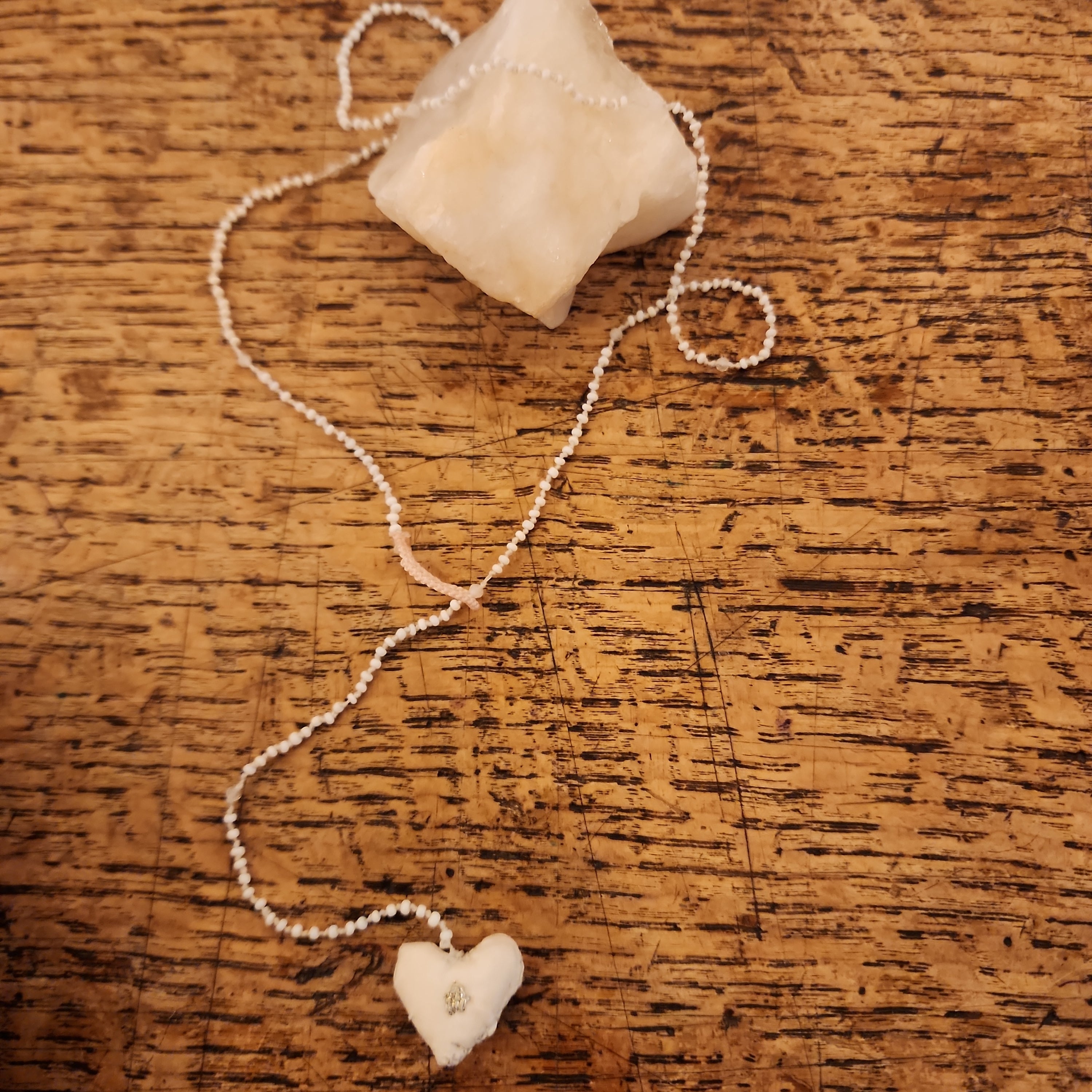 Embroidered Heart on a string of semi precious stones by Antonia Rossi
Precious silk love hearts, embroidered by hand and beaded with semi precious stones. This lovely pieces can be worn as a necklace and or bracelet.
Handcrafted in Bologna Italy by Antonia Rossi & Valerie Donati for Amano by Lorena Laing.
NOTE: this item is currently out of stock and will be replenished end of April 2022.
You are welcome to pre-order yours for end April delivery.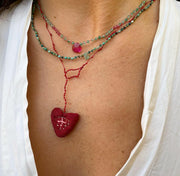 Embroidered Heart on a string of semi precious stones by Antonia Rossi