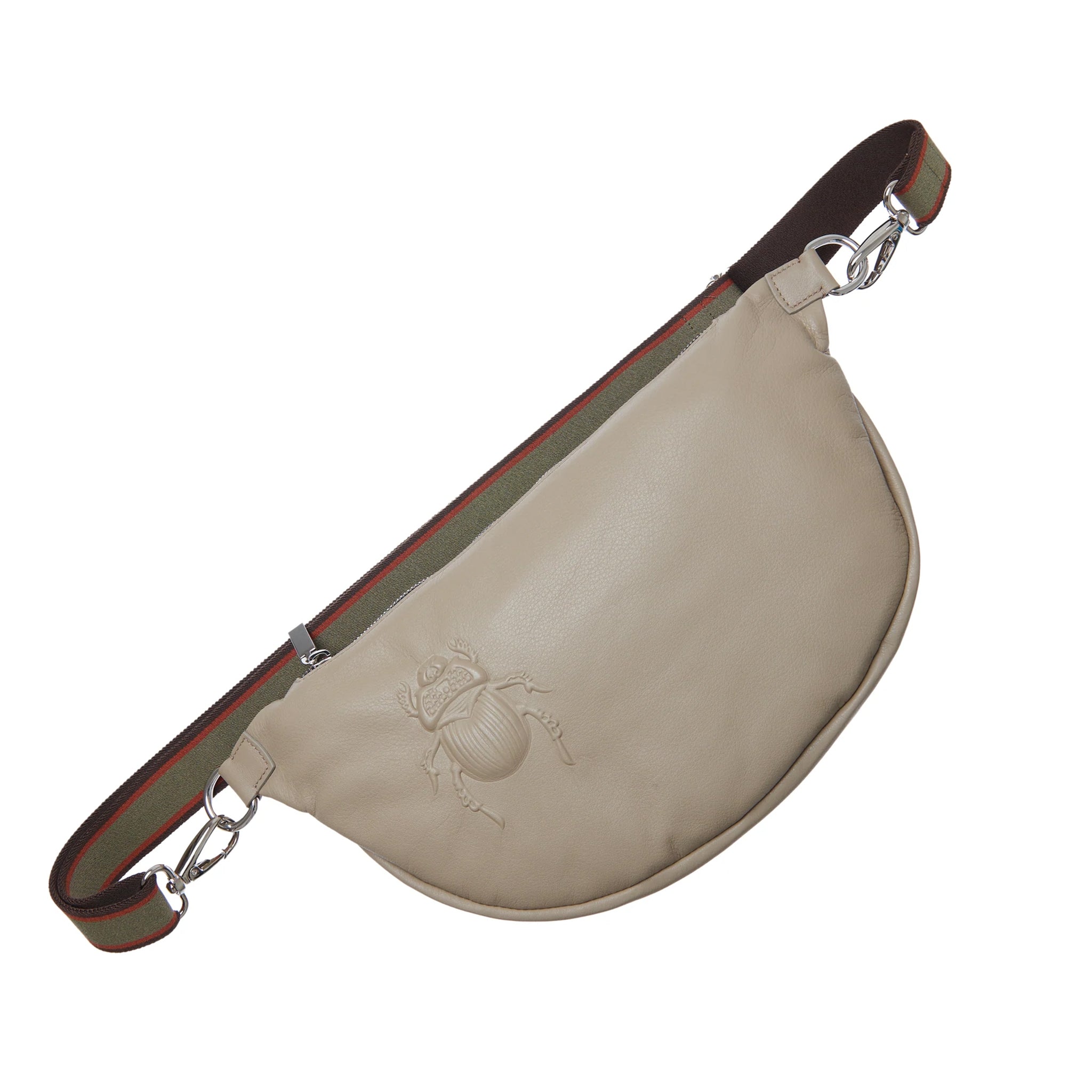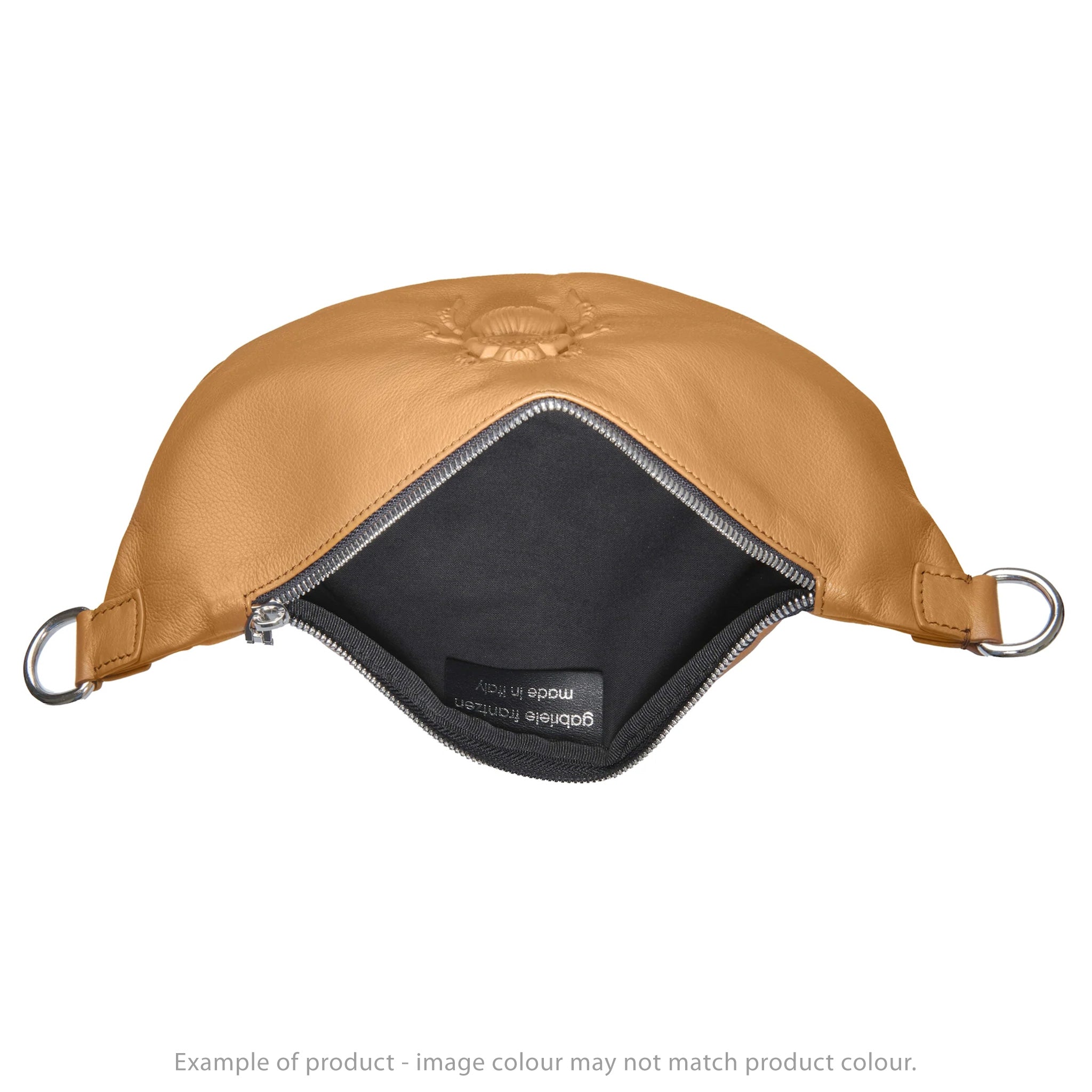 Details
Made in Italy, Gabriele Frantzen's Italian leather desert Scarab Belt Bag XL is the perfect companion from day to night. This extra large belt bag fits even more of your belongings. Paired with a multi-coloured strap it can be worn crossbody or around your waist.
This leather bag holds your phone, your wallet, your keys, your lipstick and gives every outfit an extraordinary look!
Note: Bag strap is a separate product to be purchased separately.
Bag
Approximately: 38 cm x 20 cm x 5 cm / 14.96" x 7.87" x 1.96"

Strap
Adjustable strap, length 135 cm / 53.1"
Fabric: Italian leather

Lining: Black cotton
Size
Bag
Approximately: 38 cm x 20 cm x 5 cm / 14.96" x 7.87" x 1.96"

Strap
Adjustable strap, length 135 cm / 53.1"
Material
Fabric: Italian leather

Lining: Black cotton