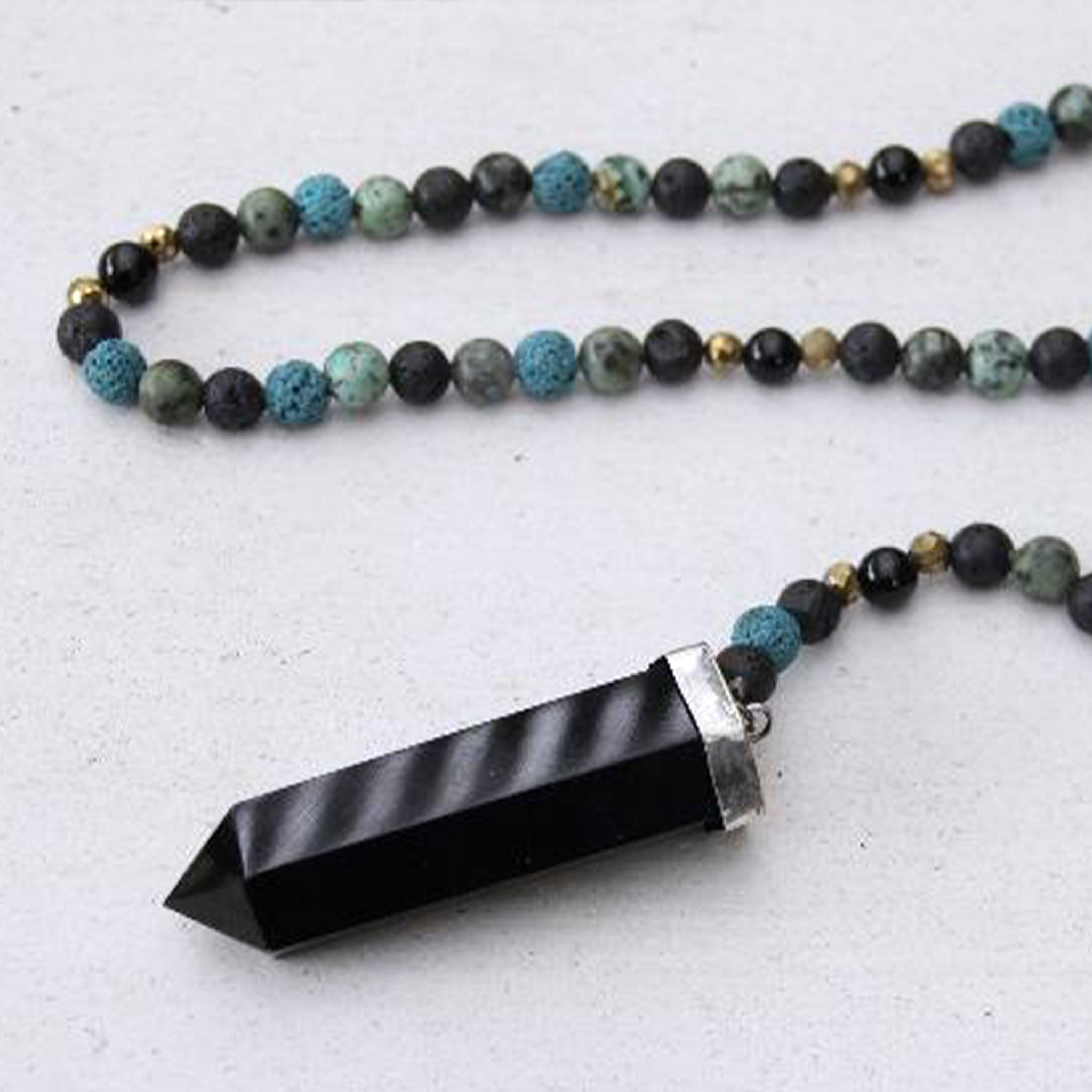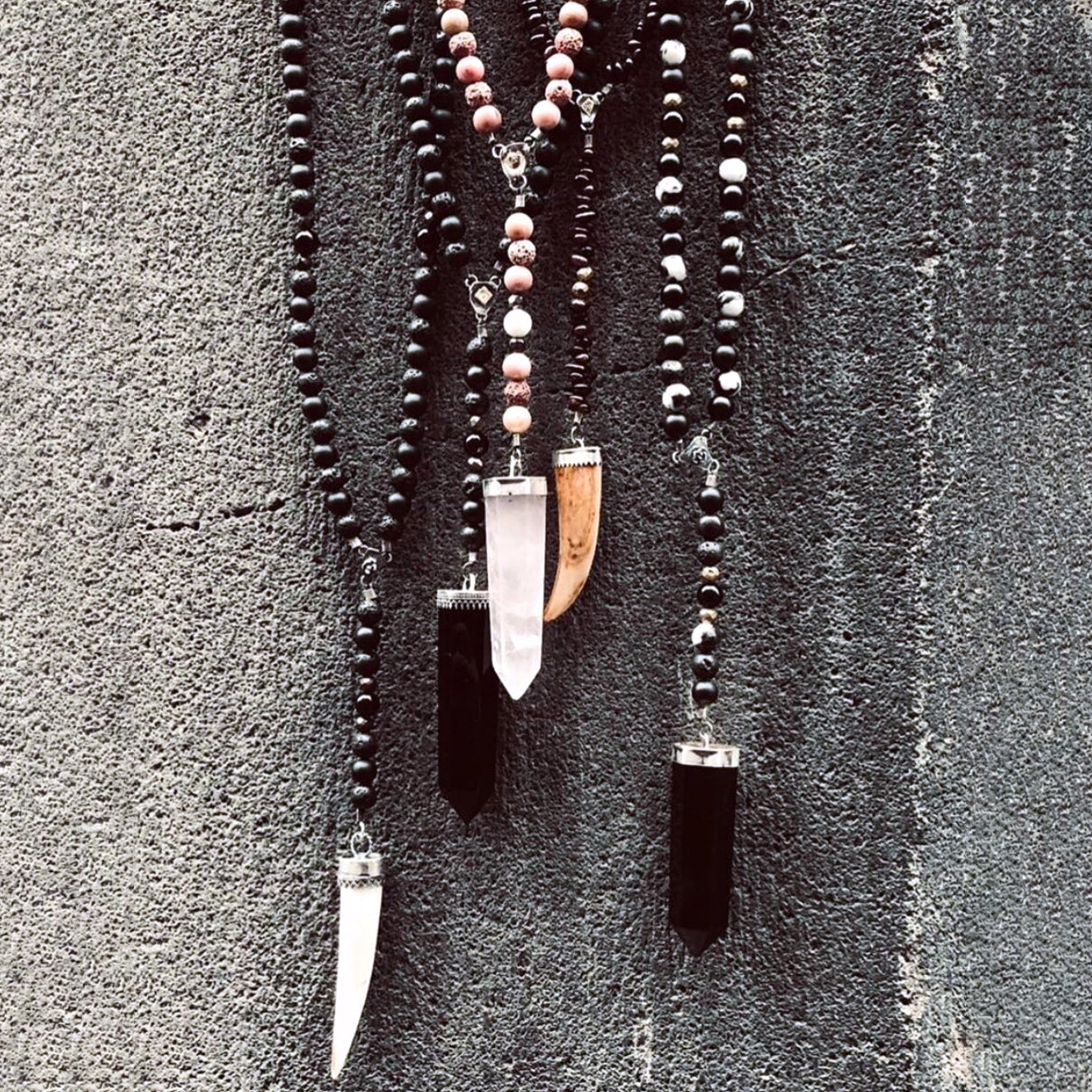 Handcrafted Prayer Beads - Blue (Onyx, Lava Stone, Lapis Lazuli, Agate)
Designer: Emma Rea
Details
Inspired from the traditional prayer beads, these unique handcrafted necklaces by Melbourne jeweller Emma Rea perfectly compliment the Amano collection.
Composed of semi precious stones back with sterling silver metal joinery and amulets such as rose quartz, labradorite, obsidian crystals, brass Moroccan crosses, antler tips, bone, decorate the points of each piece.
Designed and crafted exclusively for Amano by Lorena Laing.
Approximately 1.10m circular length / 60cm drop

Size
Approximately 1.10m circular length / 60cm drop