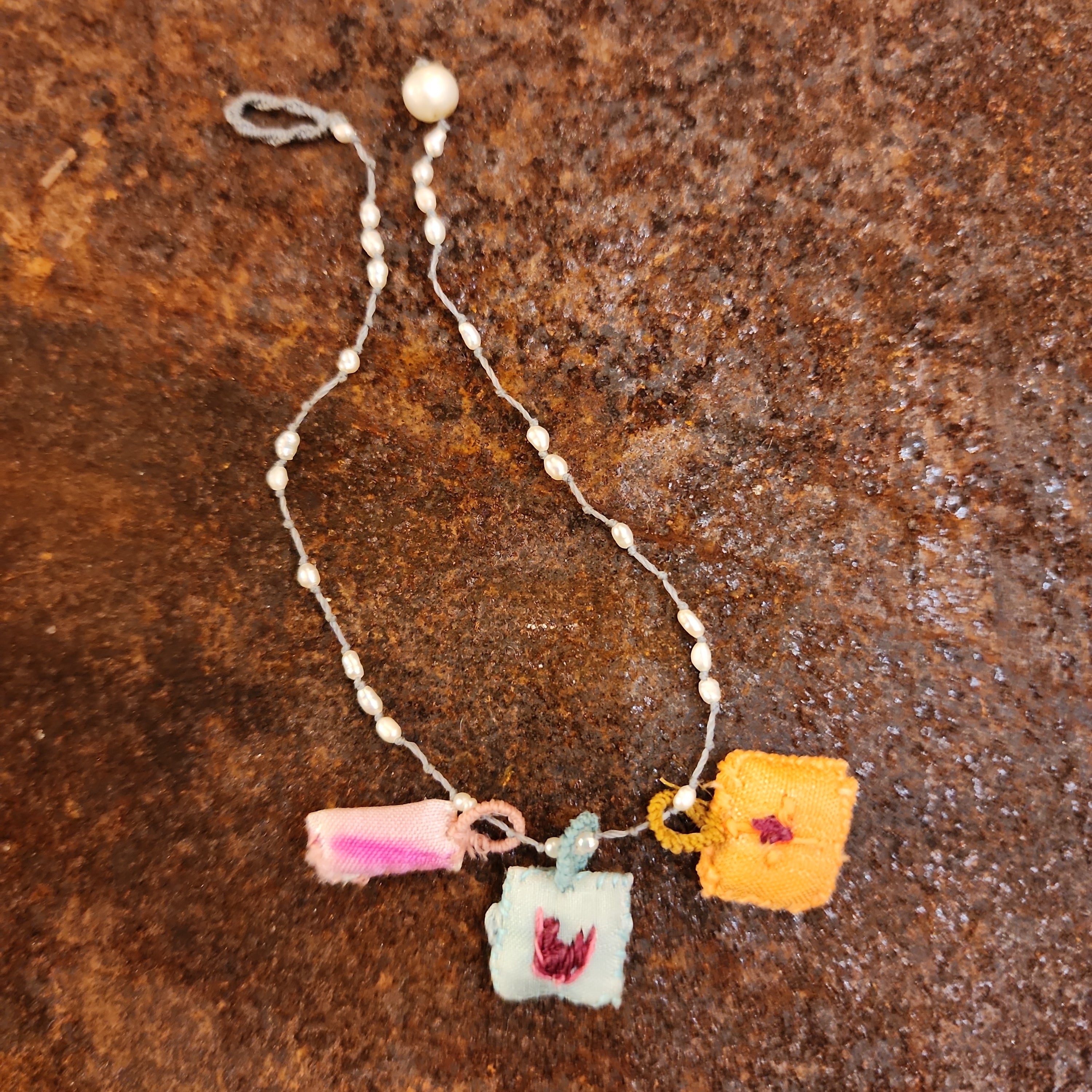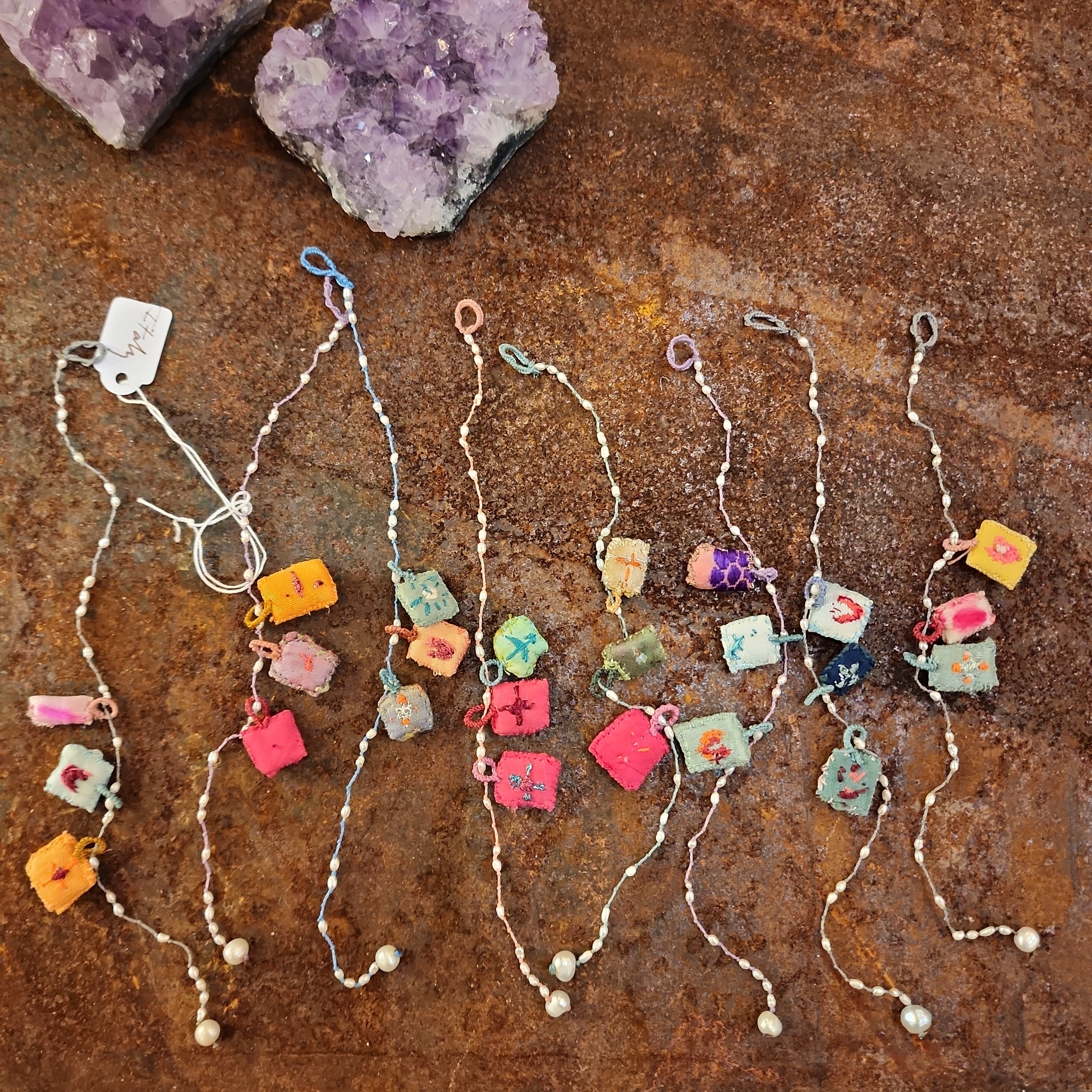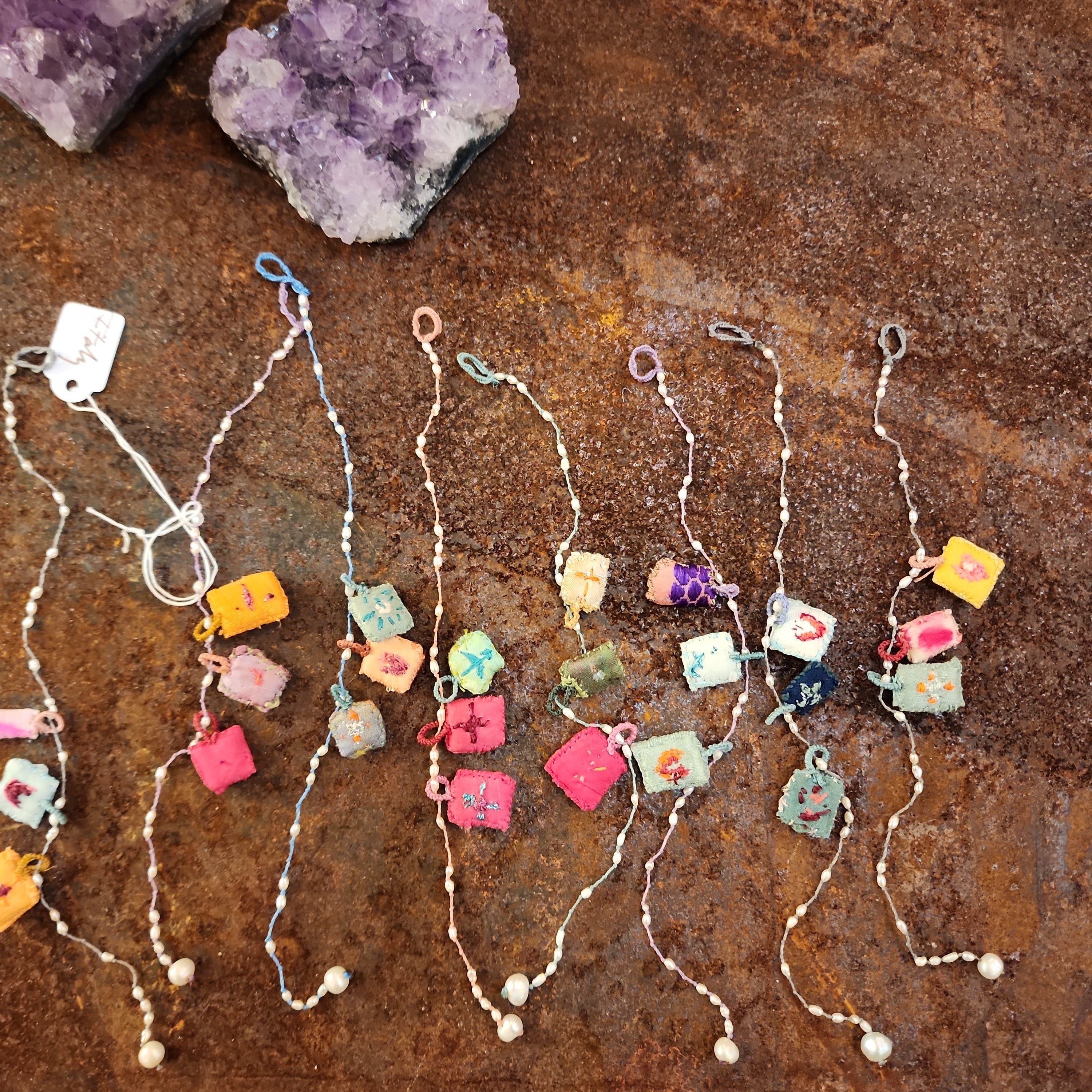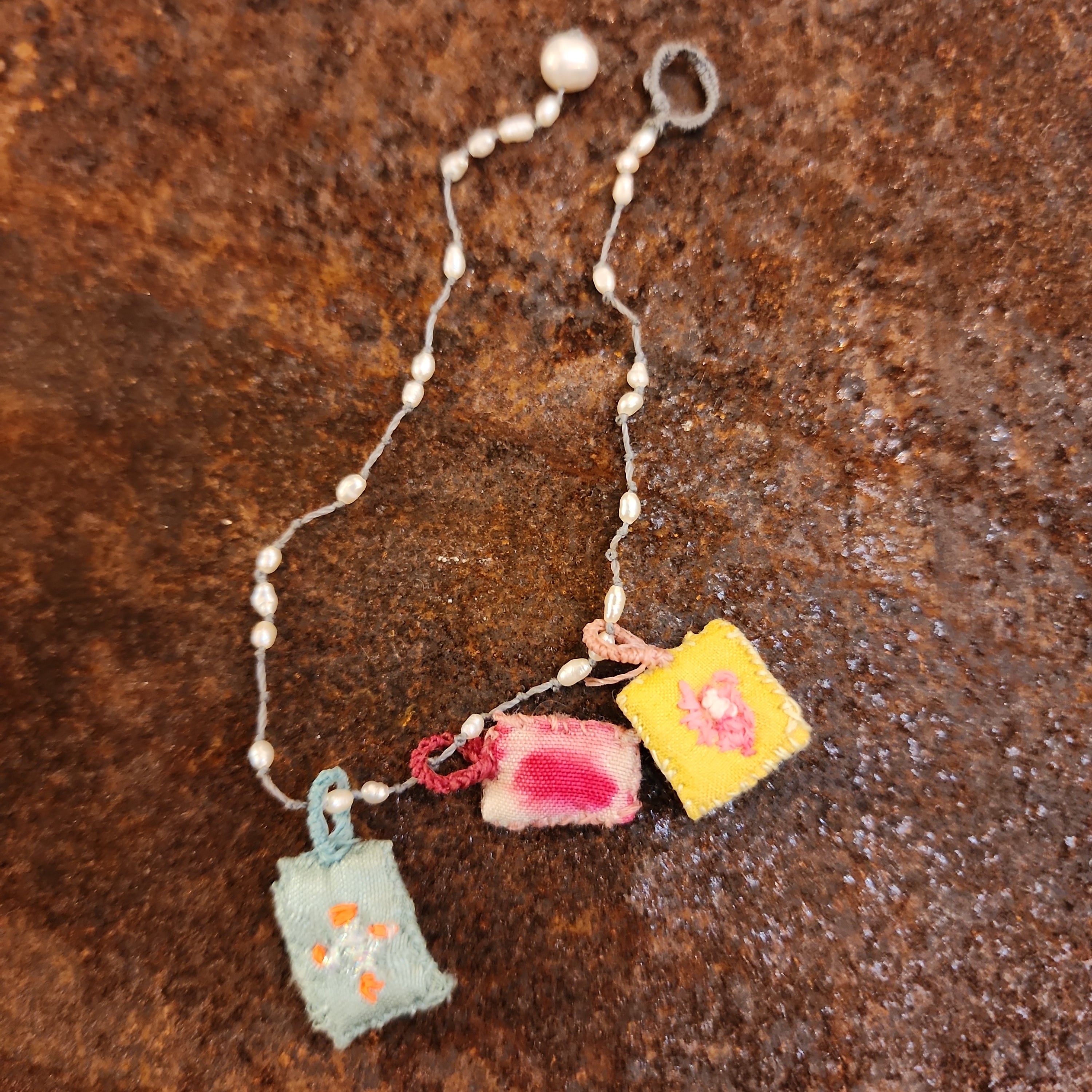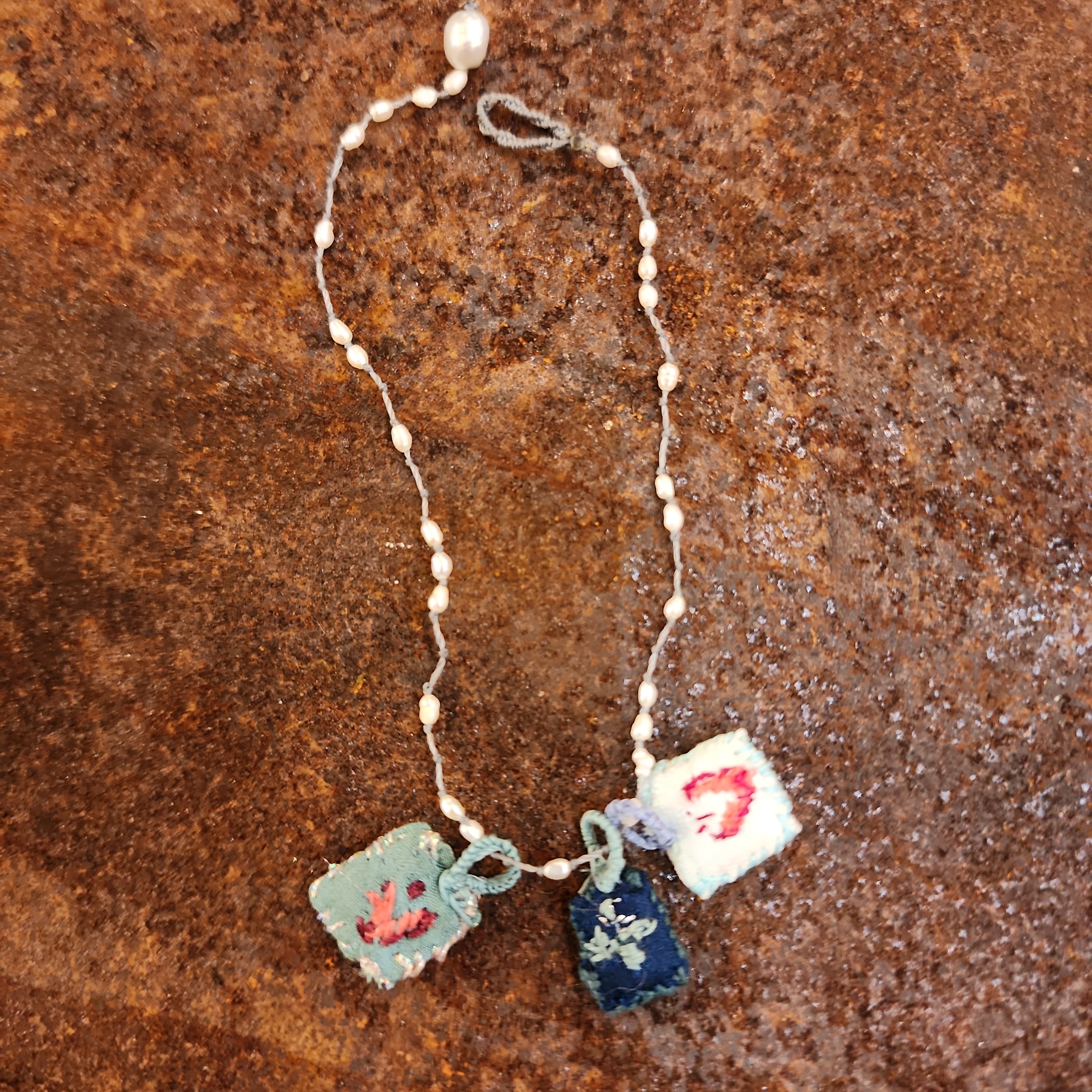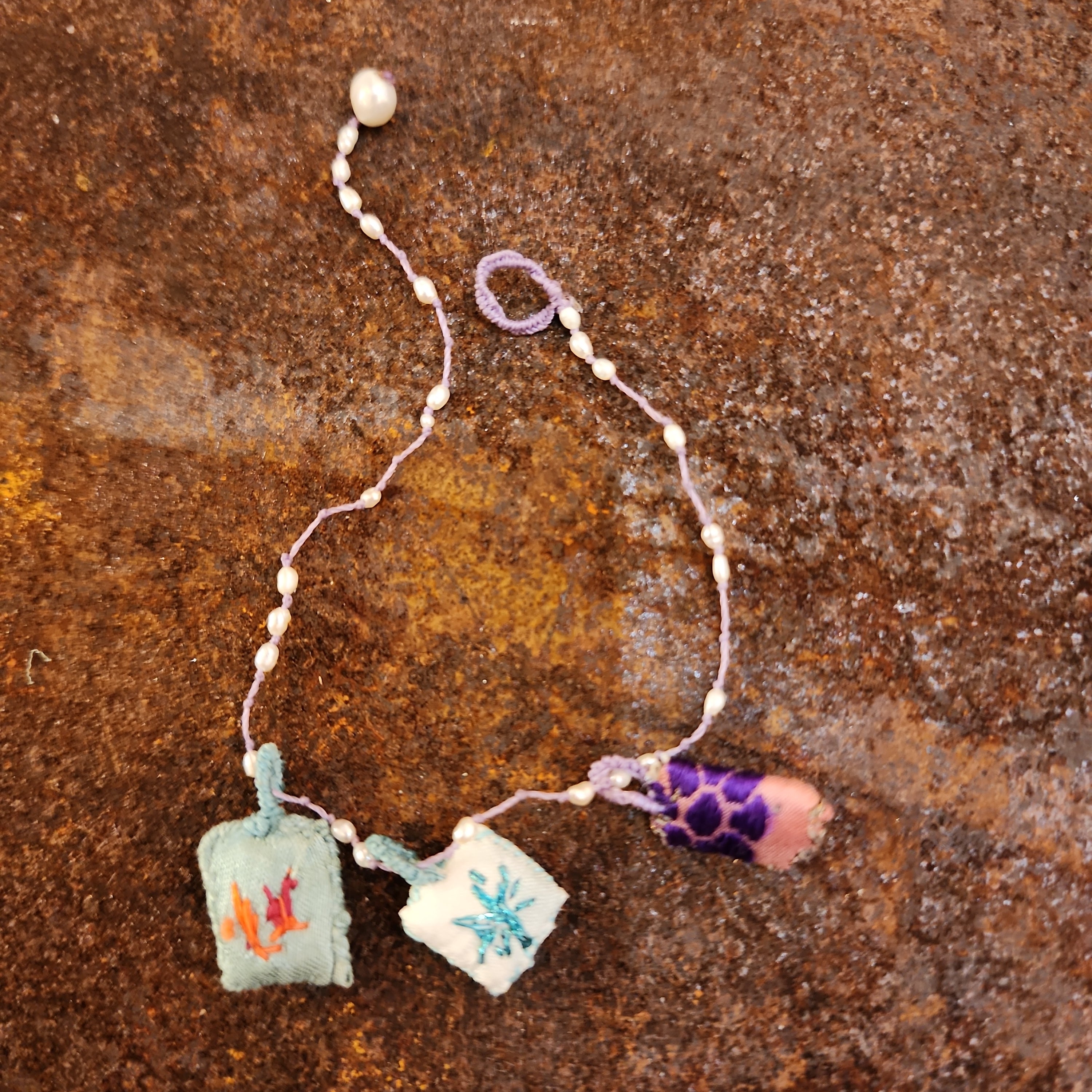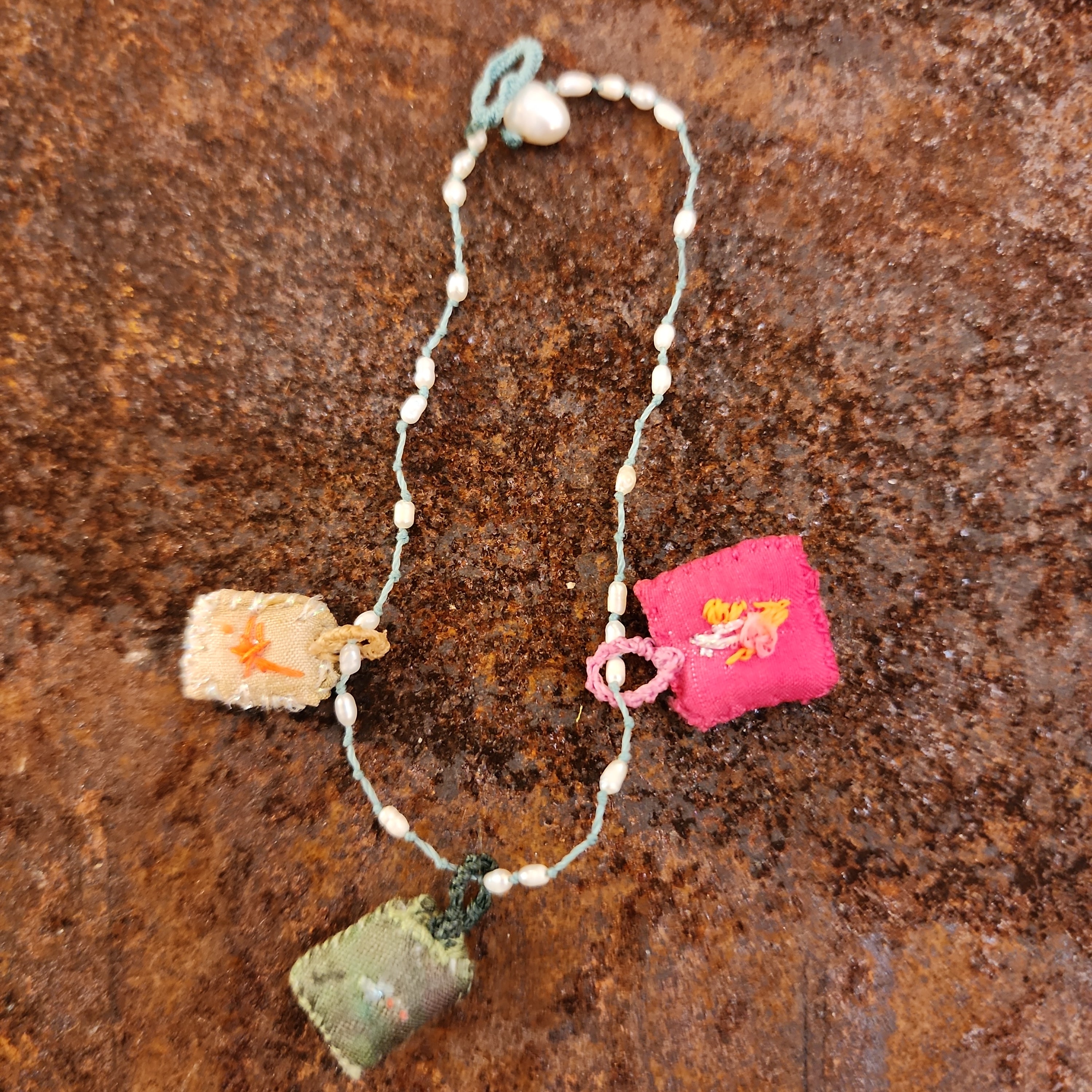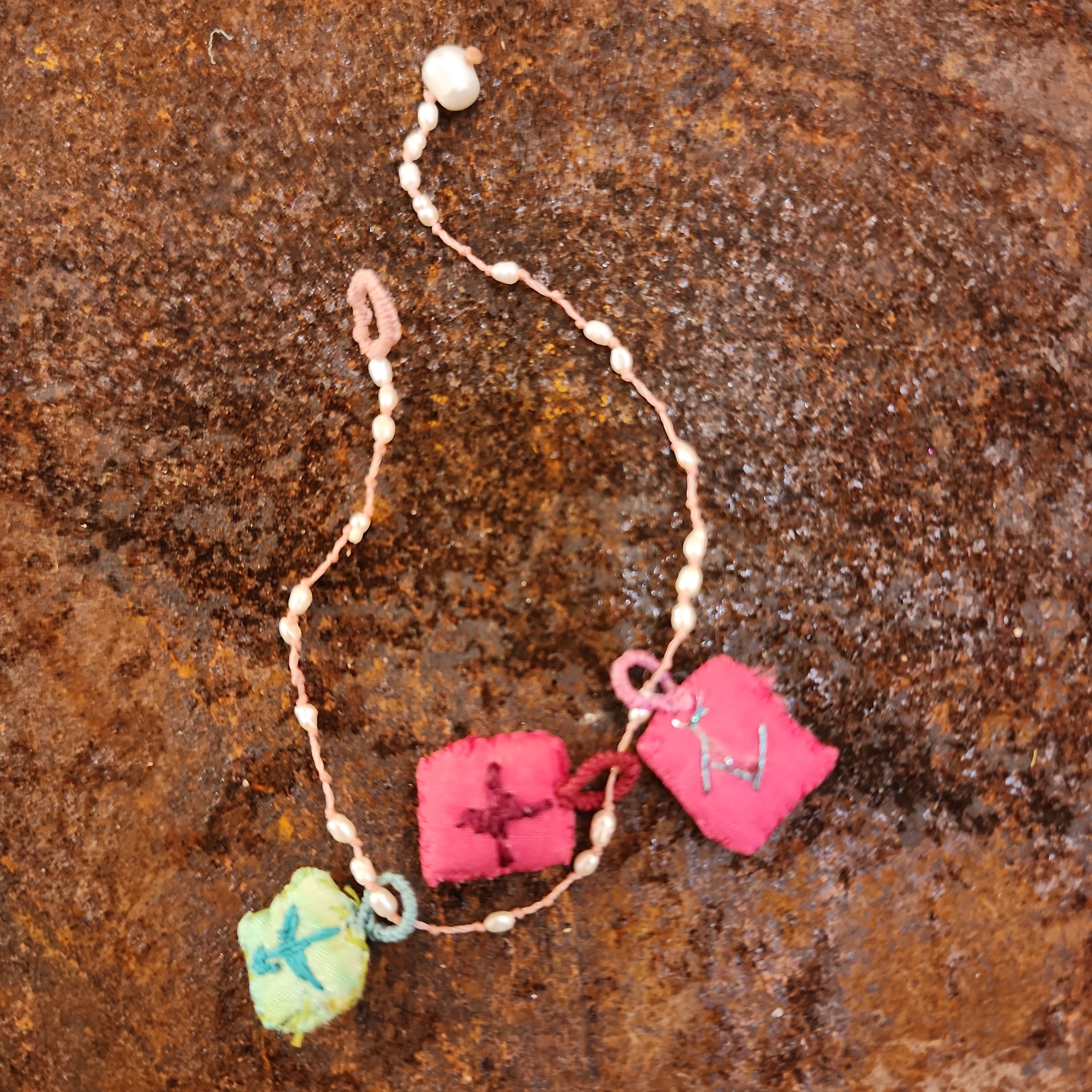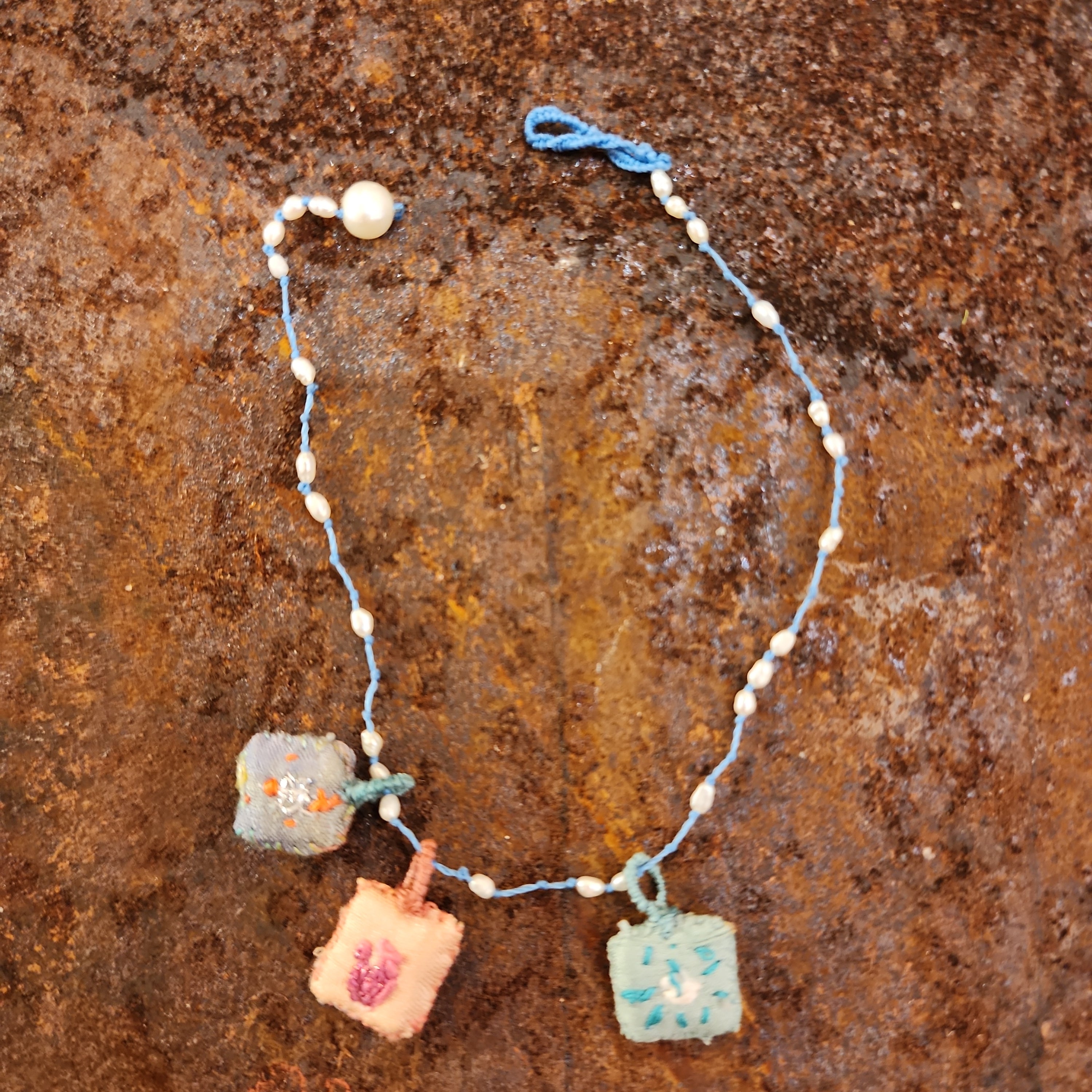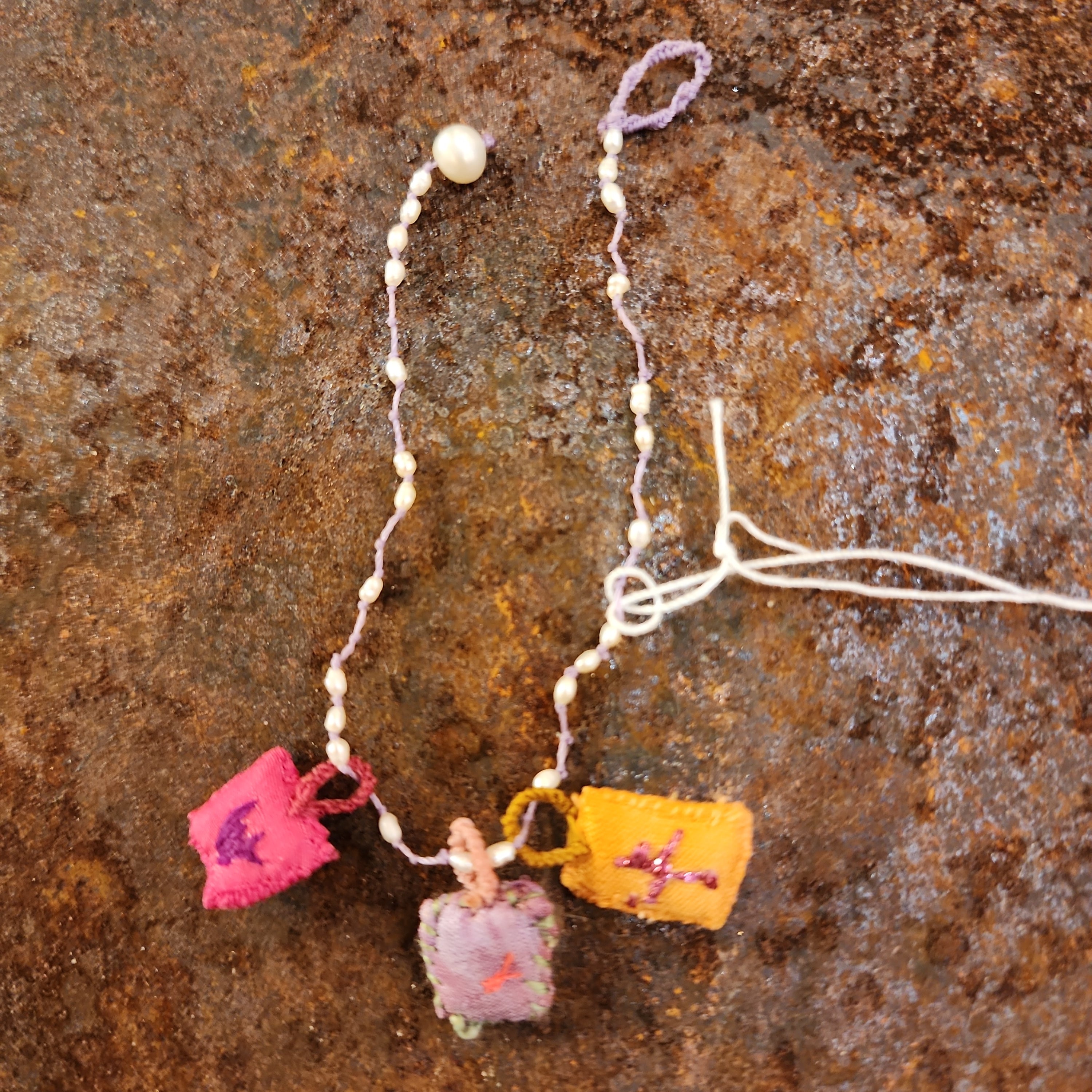 Embroidered silk charm bracelet on a string of semi precious stones by Antonia Rossi
Precious silk charms, embroidered by hand and beaded with semi precious stones. This lovely pieces can be worn as a bracelet.
 Handcrafted in Bologna Italy by Antonia Rossi & Valerie Donati for Amano by Lorena Laing.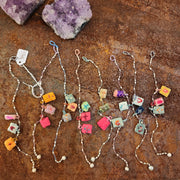 Embroidered silk charm bracelet on a string of semi precious stones by Antonia Rossi