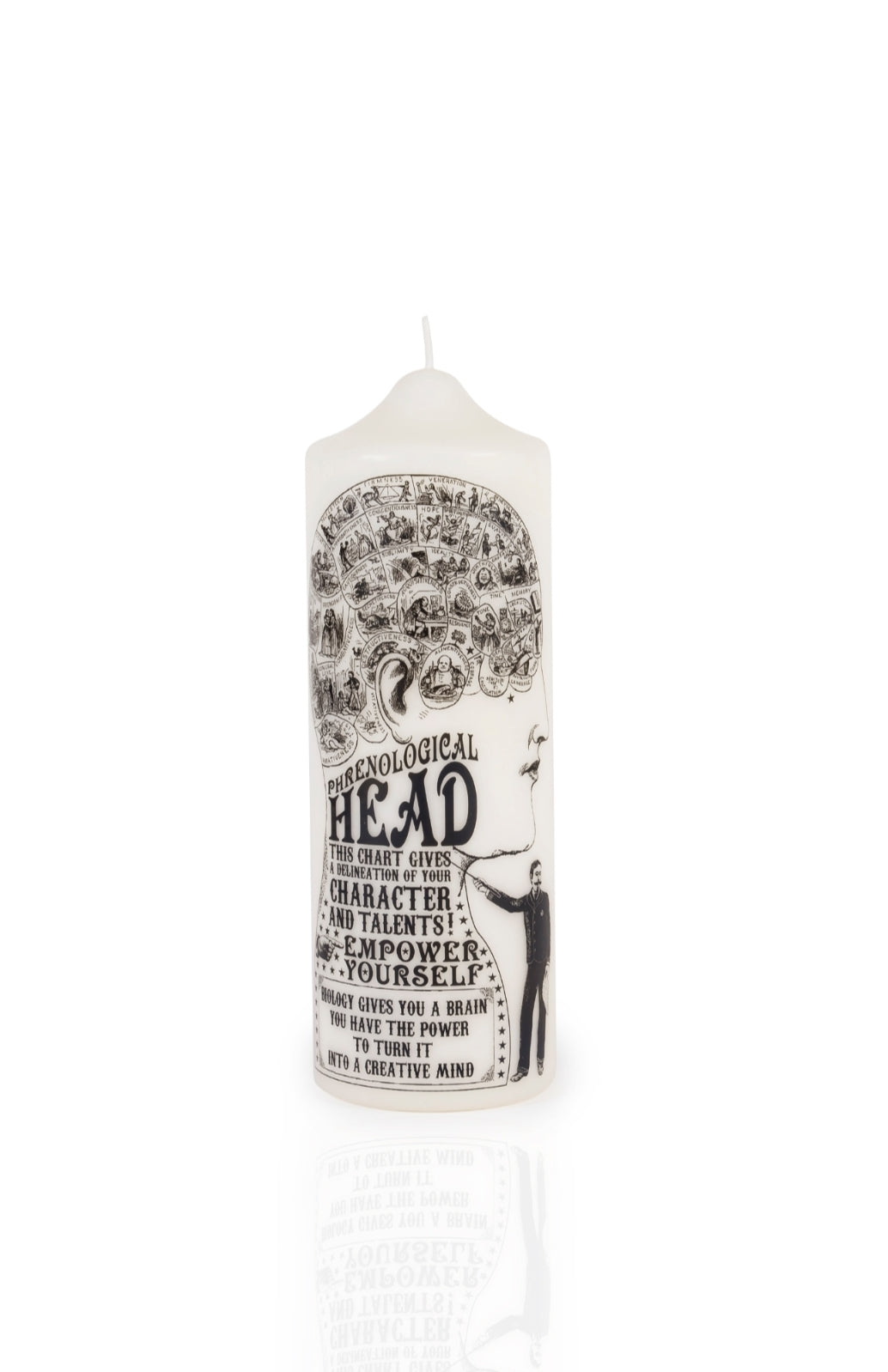 Coreterno pillar candle - Phrenology
KNOW YOURSELF TO BELIEVE IN YOURSELF.
Create with the heart, build with a mind.
Our Visionary pillar candles represent the triumph & protection of light over darkness, embodying messages of power and positivity to heal the heart and soul. They are made in the ancient Italian tradition with unscented mineral and vegetable wax.
Innovative high definition wax printing technique unique in the world
Each candle is signed by hand by the creator
Wick 100% natural cotton.
Burning Time: more than 60 hours
Diameter: 2.8″ (7cm)
Height: 8″ (20cm)
Conceived in Rome and born in the streets of cosmopolitan New York, Coreterno is the lifestyle brand by creative forces Francilla Ronchi
and Michelangelo Brancato.
Coreterno, which translated from Italian means "eternal heart", draws inspiration from a wonderfully mysterious world of rebellious poets and engravers long gone and forgotten.
Hand crafted in Italy
Coreterno pillar candle - Phrenology