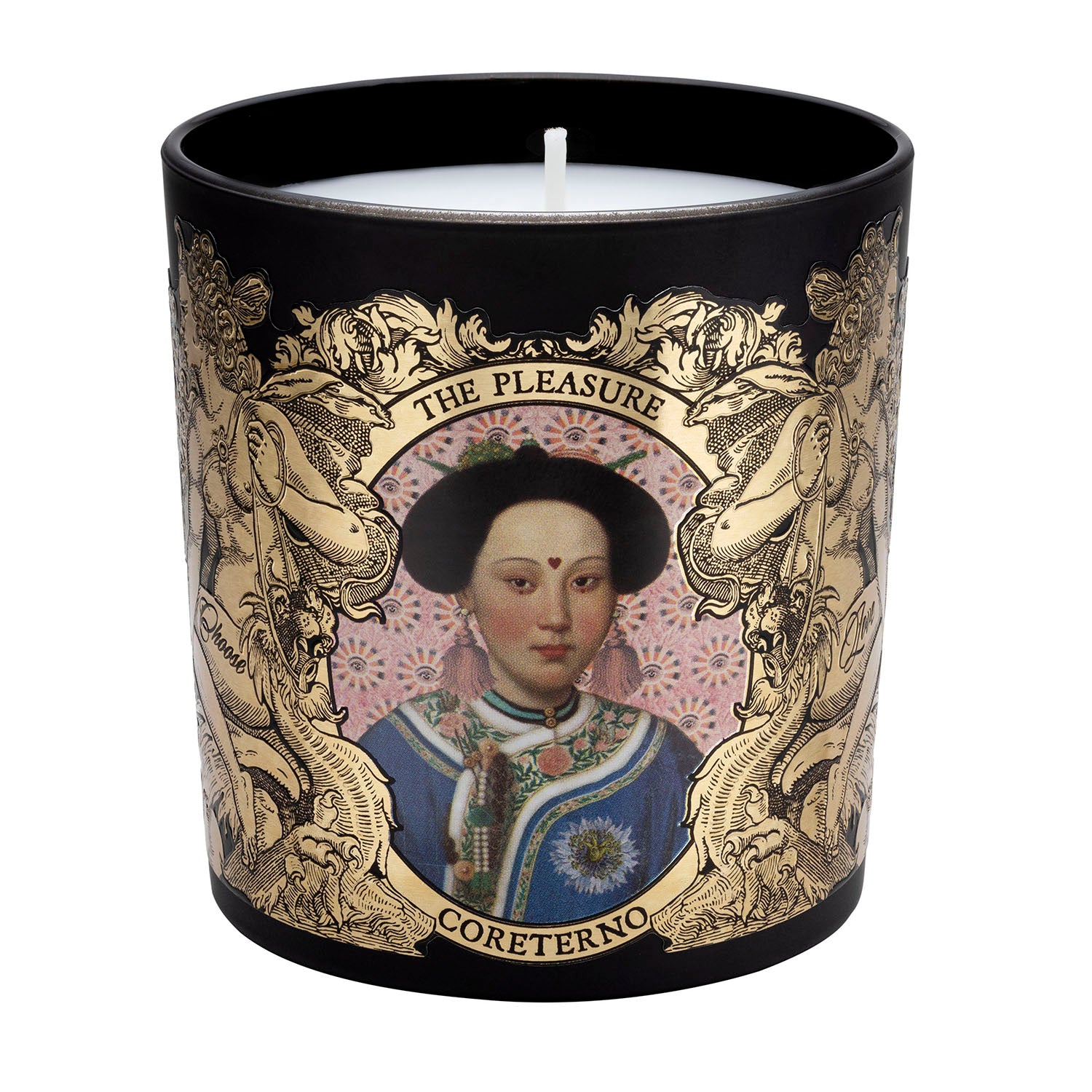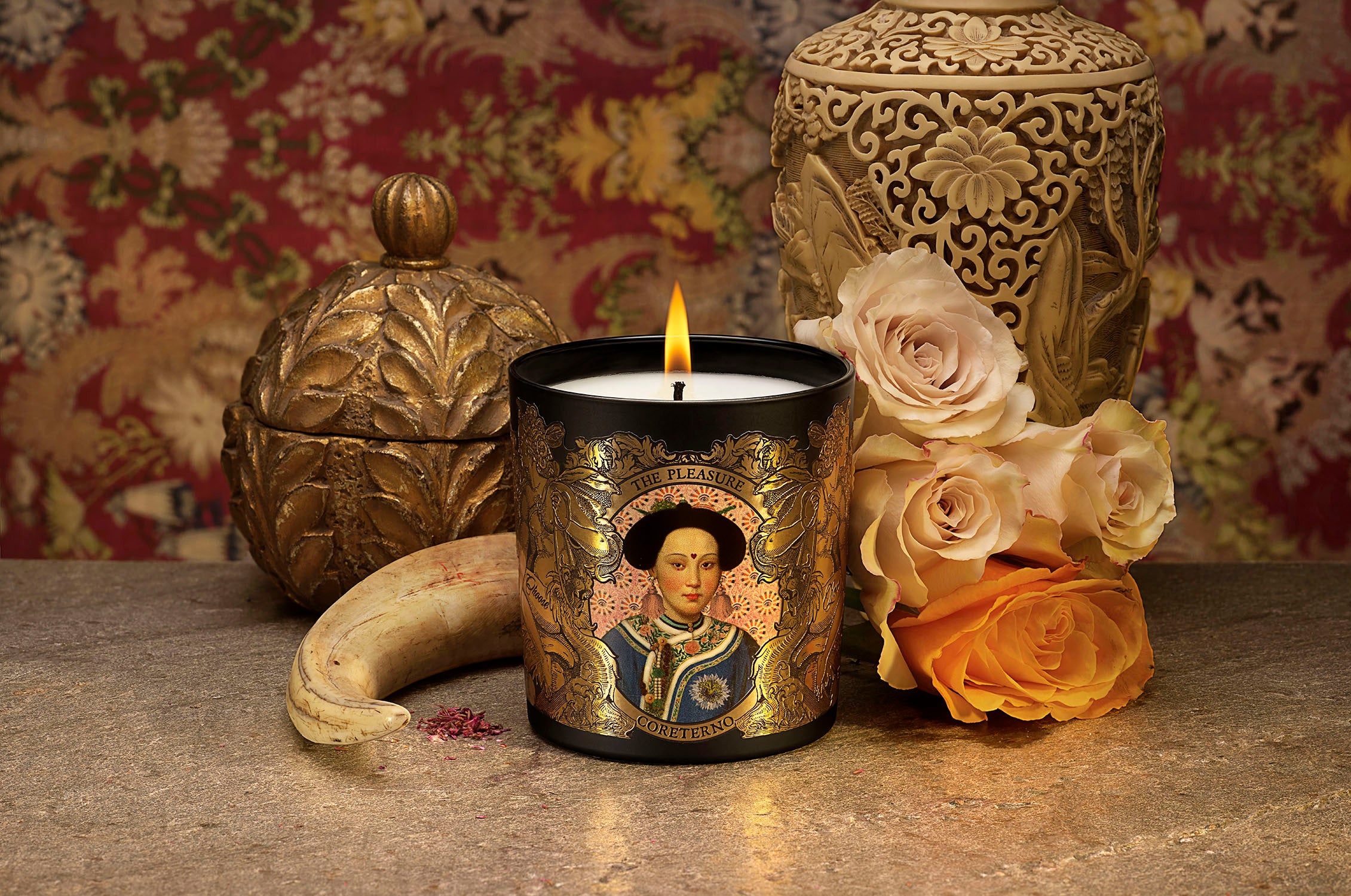 Coreterno aphrodite candle The Pleasure - Quintessential Rose Scented
Conceived in Rome and born in the streets of cosmopolitan New York, Coreterno is the lifestyle brand by creative forces Francilla Ronchi
and Michelangelo Brancato.
Coreterno, which translated from Italian means "eternal heart", draws inspiration from a wonderfully mysterious world of rebellious poets and engravers long gone and forgotten.
BULGARIAN ROSE, VIOLET LEAVES, MIDNIGHT JASMIN, CASHMERE WOOD
The experience of pleasure is momentary, but it does not mean we cannot dive in it again and again. Pleasure is the palpable appearance of joy.
Our Aphrodite Scented Candles Collection is dedicated to the powerful, revolutionary and immortal energy of love. A black glass jar contains these candles, decorated with beautiful detailed drawings in 17th century style, designed with love by creative director Michelangelo Brancato. The oldest Italian label maker has produced exclusively for Coreterno the five layered gold foil embossed labels. They are preciously enriched a wide variety of complex, luxurious scents, mixed by master perfumers, from floral to spicy, to earthy aromas that evoke memory and emotion, throughout their long burning time. They are crafted in the heart of Italy and made of top quality mineral and vegetable wax.
Fine perfumery fragrances
Gold foil engraved labels
Black glass container to mantain fragrance over time
Wick 100% natural cotton
Burning time: more 60 hours
Net weight: 8.5 OZ (250gr)
Burning time: 60 minutes 
Hand crafted in Italy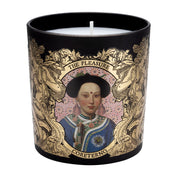 Coreterno aphrodite candle The Pleasure - Quintessential Rose Scented