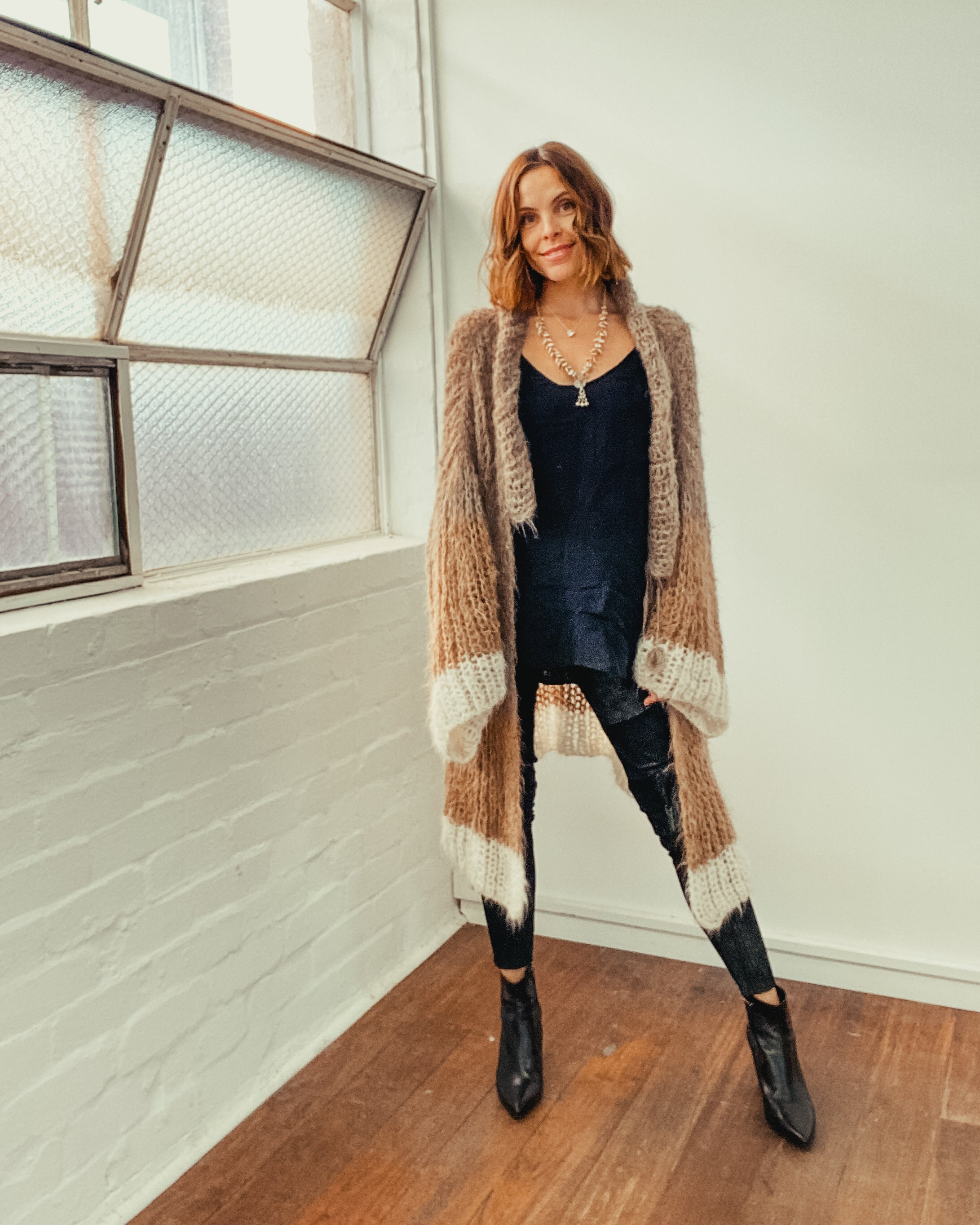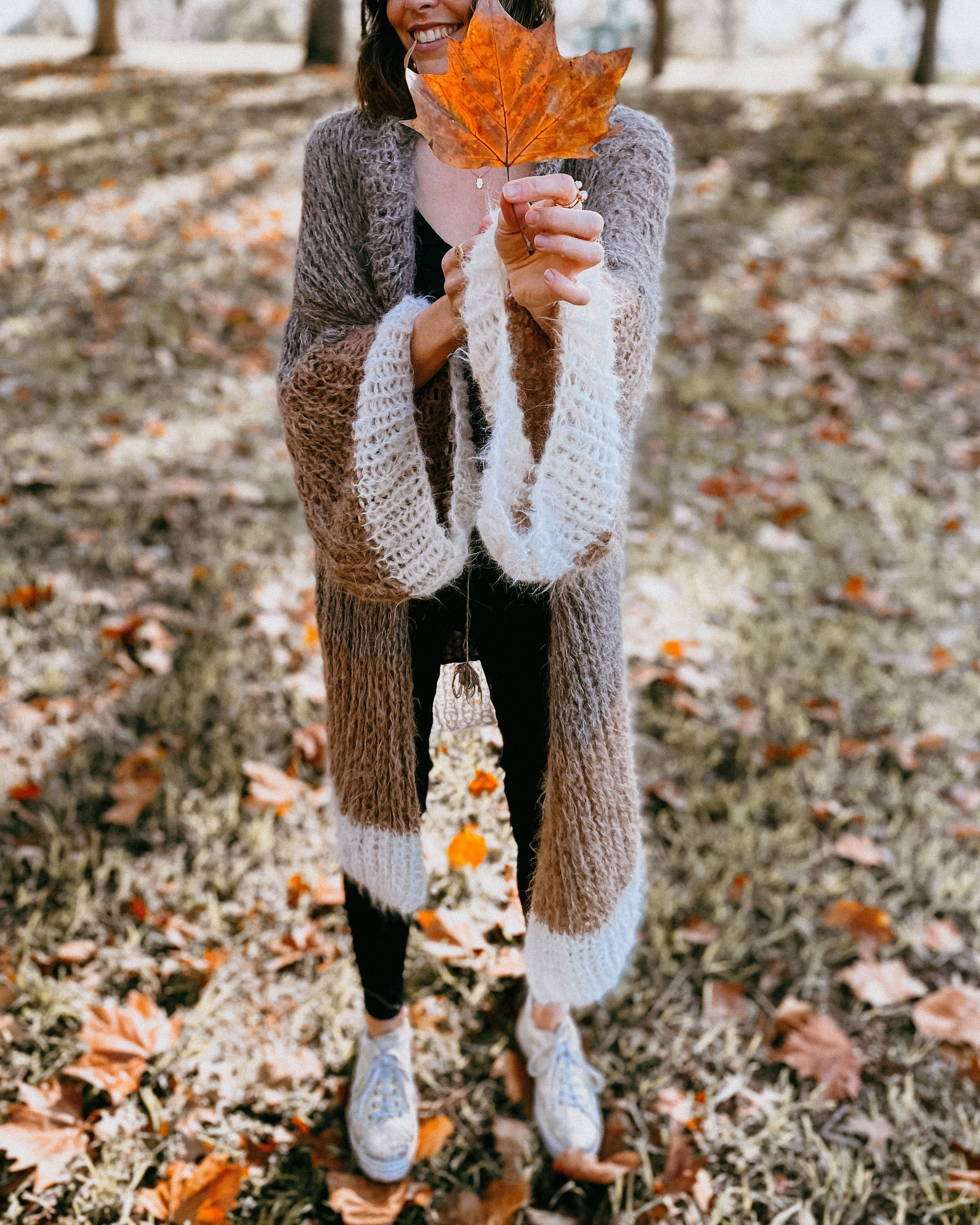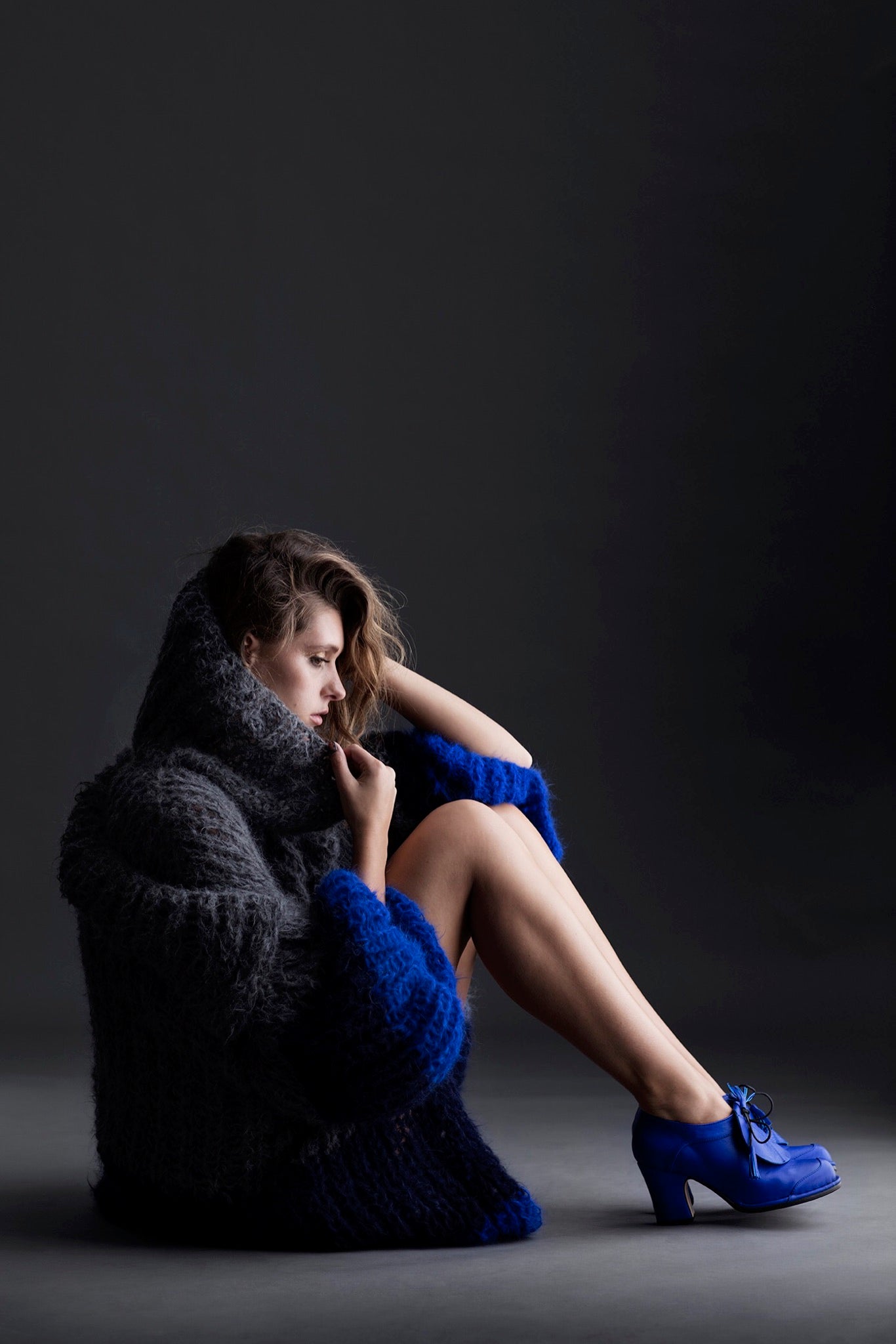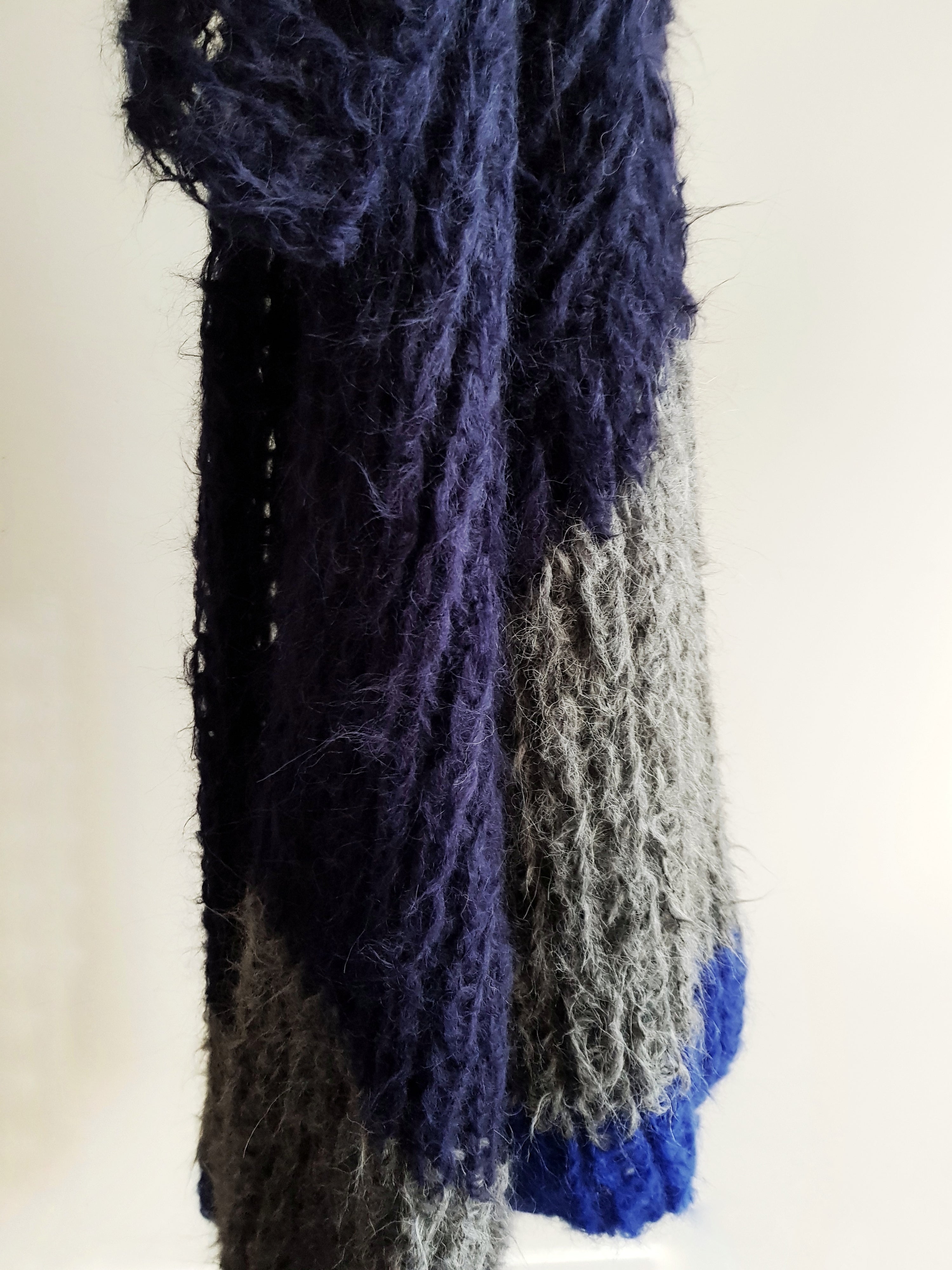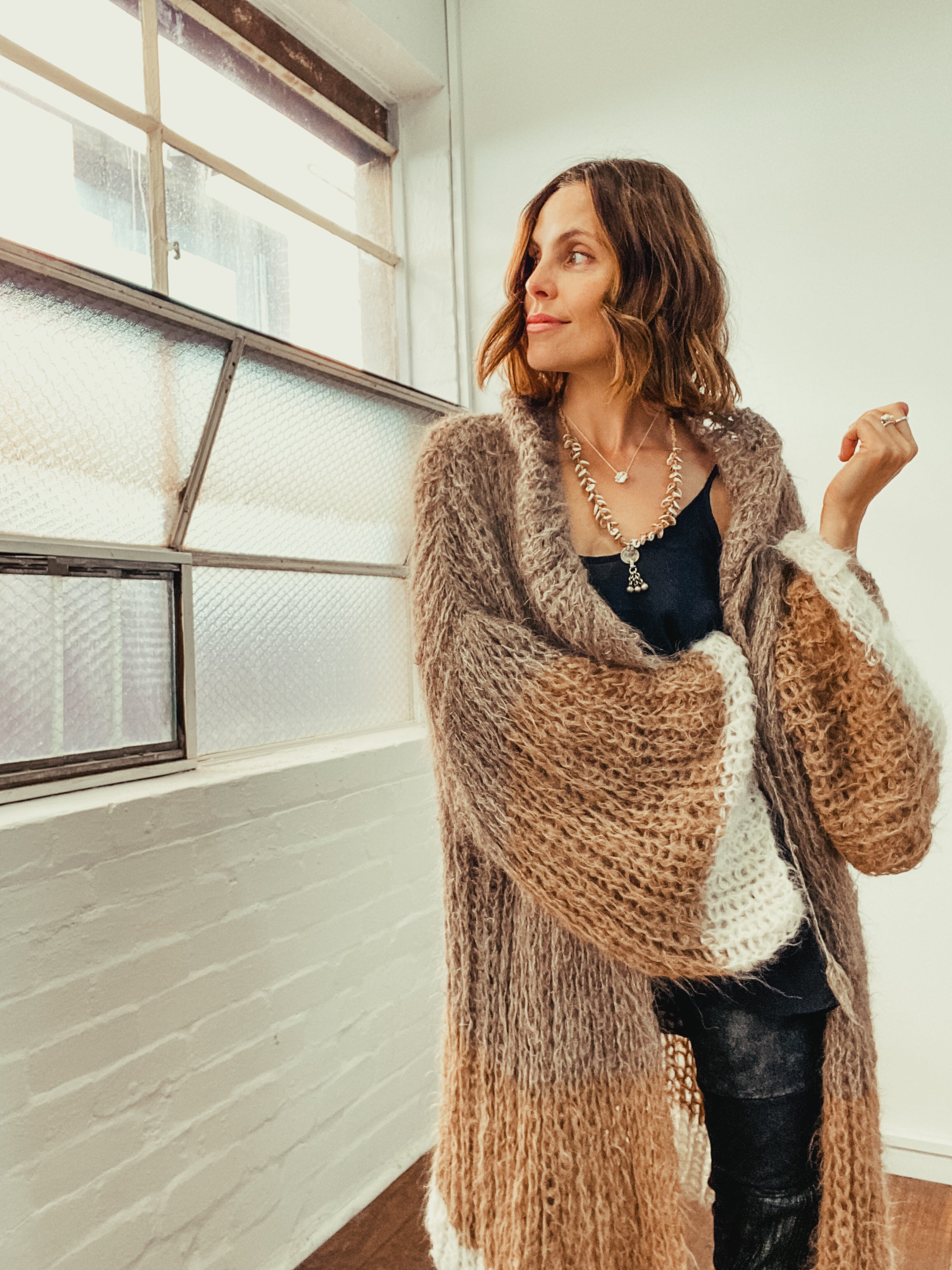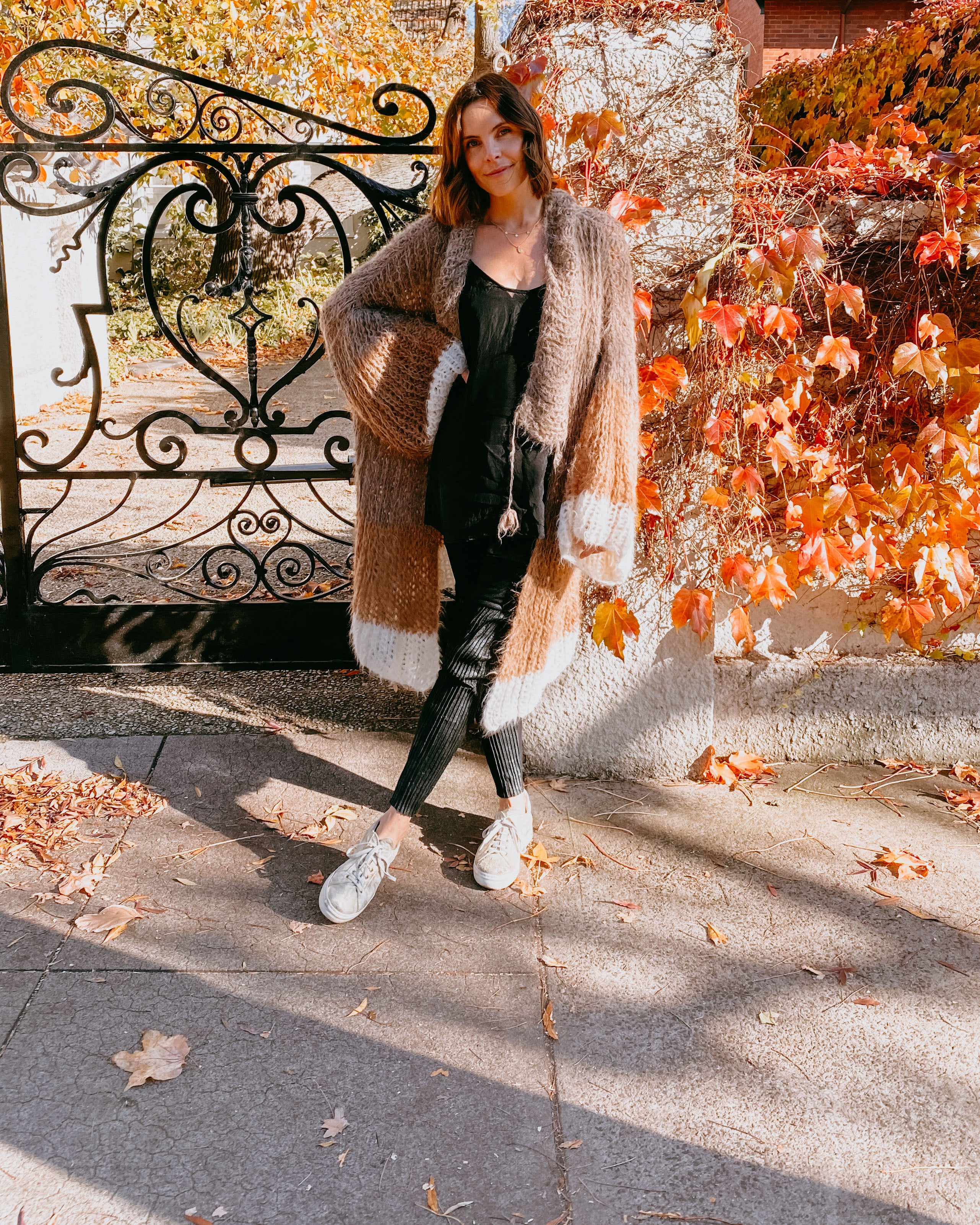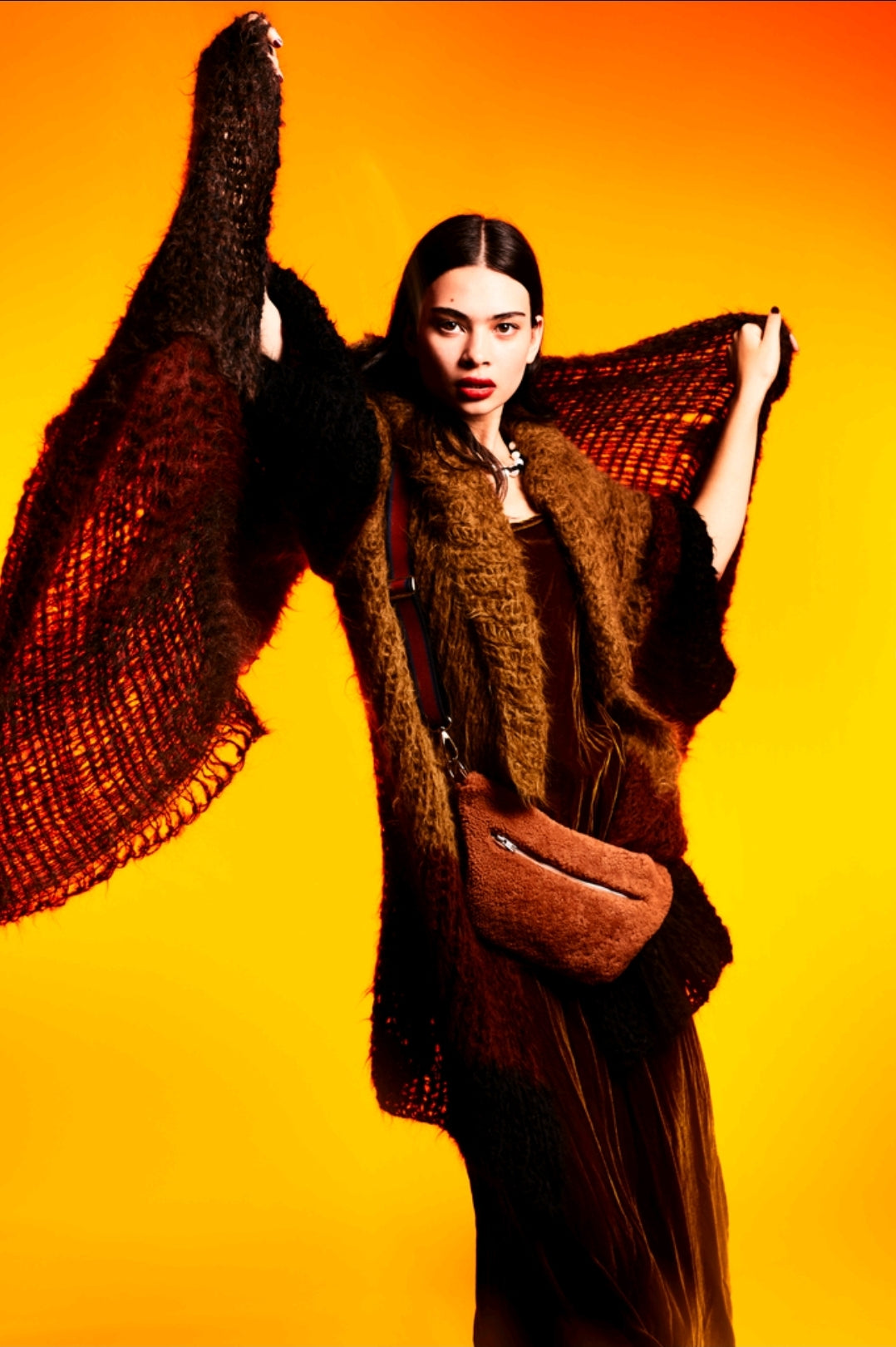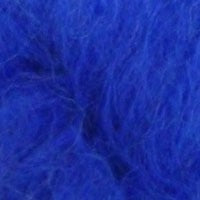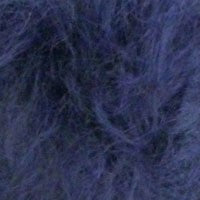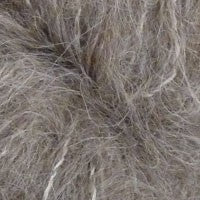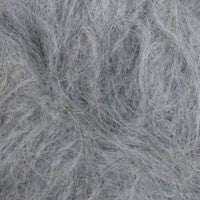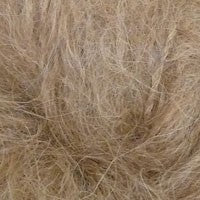 Amano suri Alpaca handknit shawl collar cardigan
ABOUT ME

the Amano hand knit shawl collar cardigan is a relaxed silhoutte with a kimono sleeve in a brioche stitch.
The suri alpaca yarn used is fluffy, ultra soft, luxurious natural fibre, you won't want to take it off!
this item is entirely handcrafted from a single thread of alpaca yarn, handknitted and stitched by hand in Melbourne, Australia.
COUNTRY OF ORIGIN:
Proudly designed by Lorena Laing and Handcrafted in Australia.

TURN AROUND:
As each piece is handcrafted specially for you, the turn around time is usually 3-4 weeks. If available sooner we will supply earlier.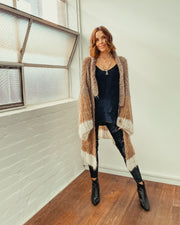 Amano suri Alpaca handknit shawl collar cardigan