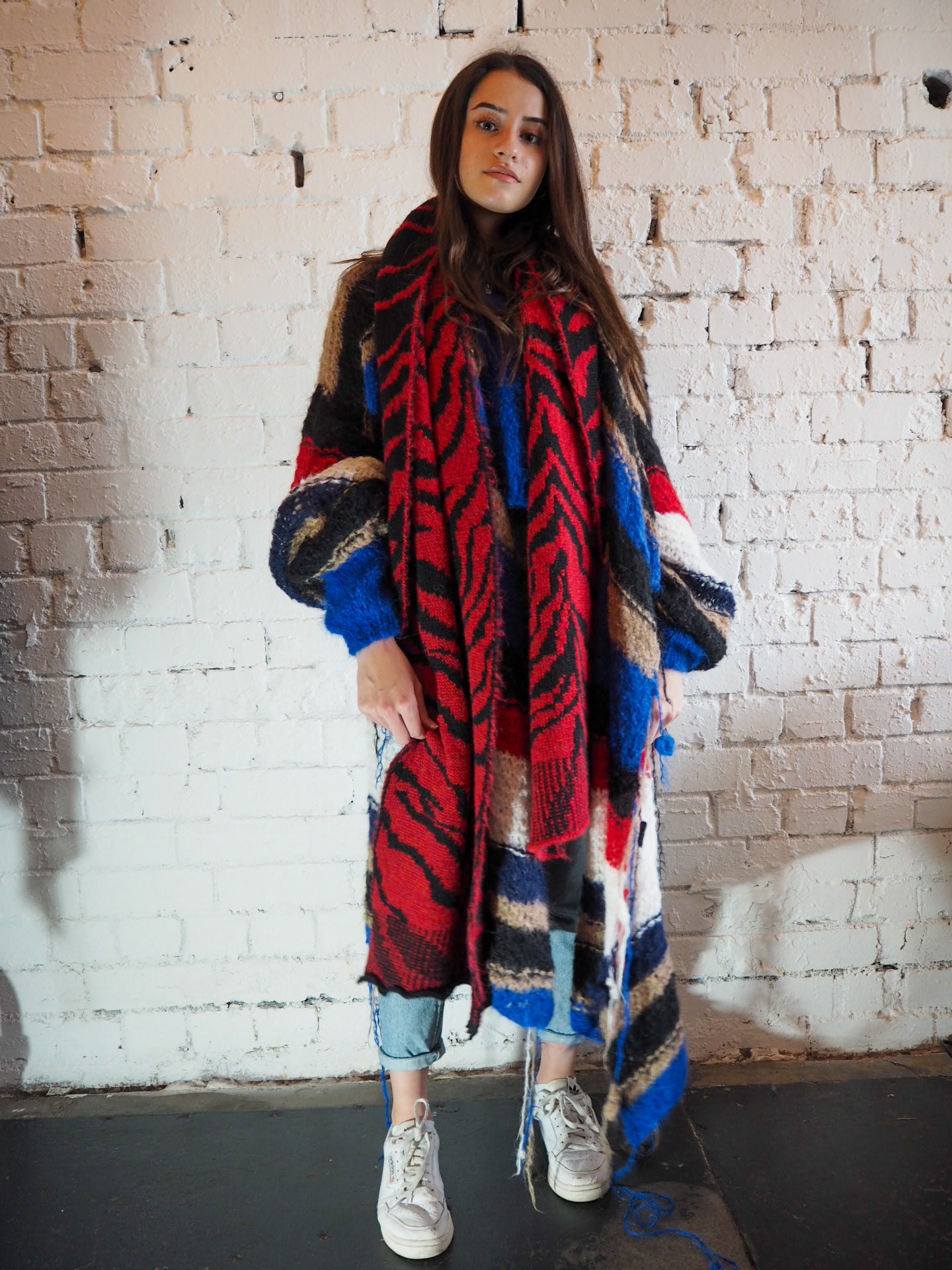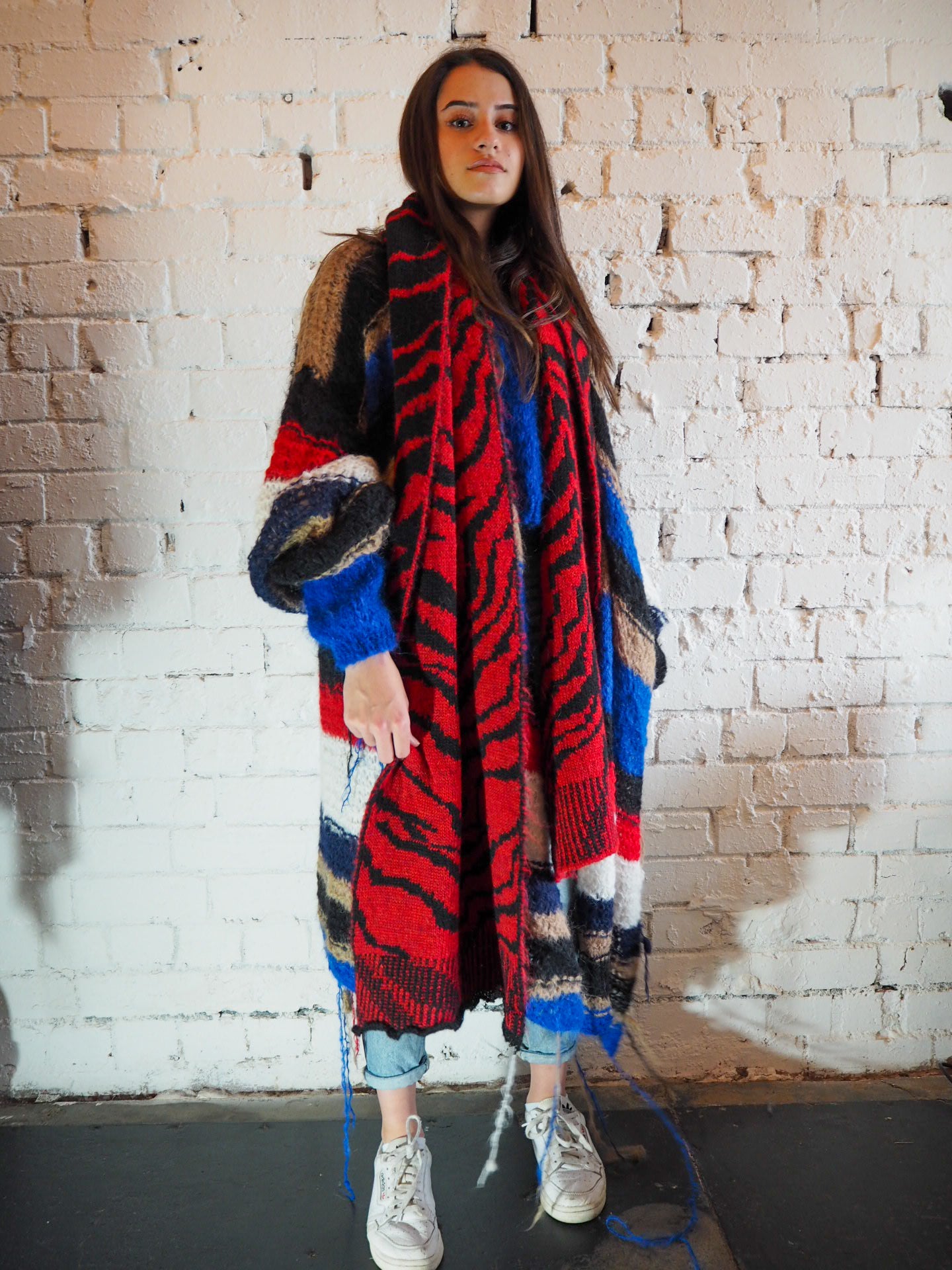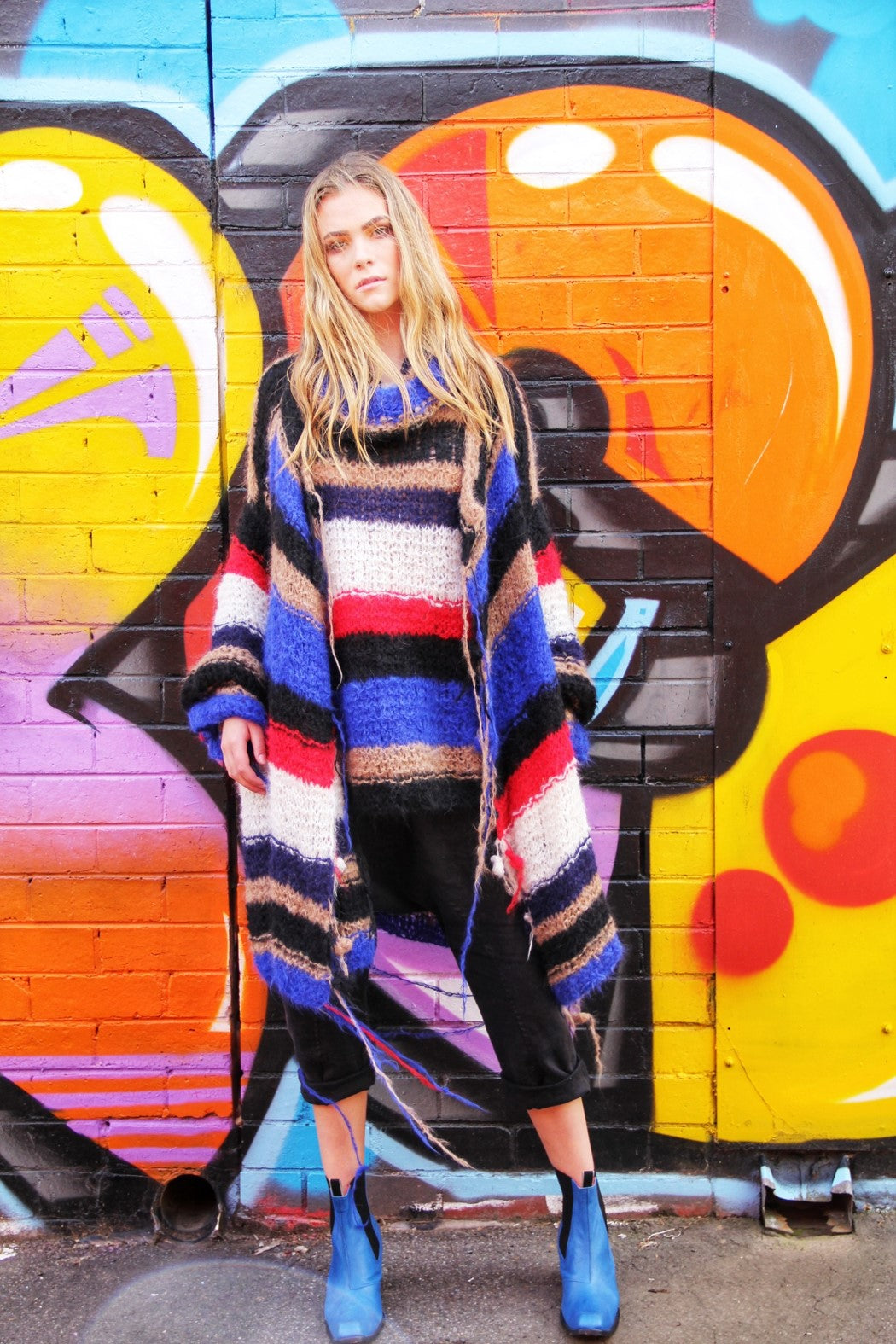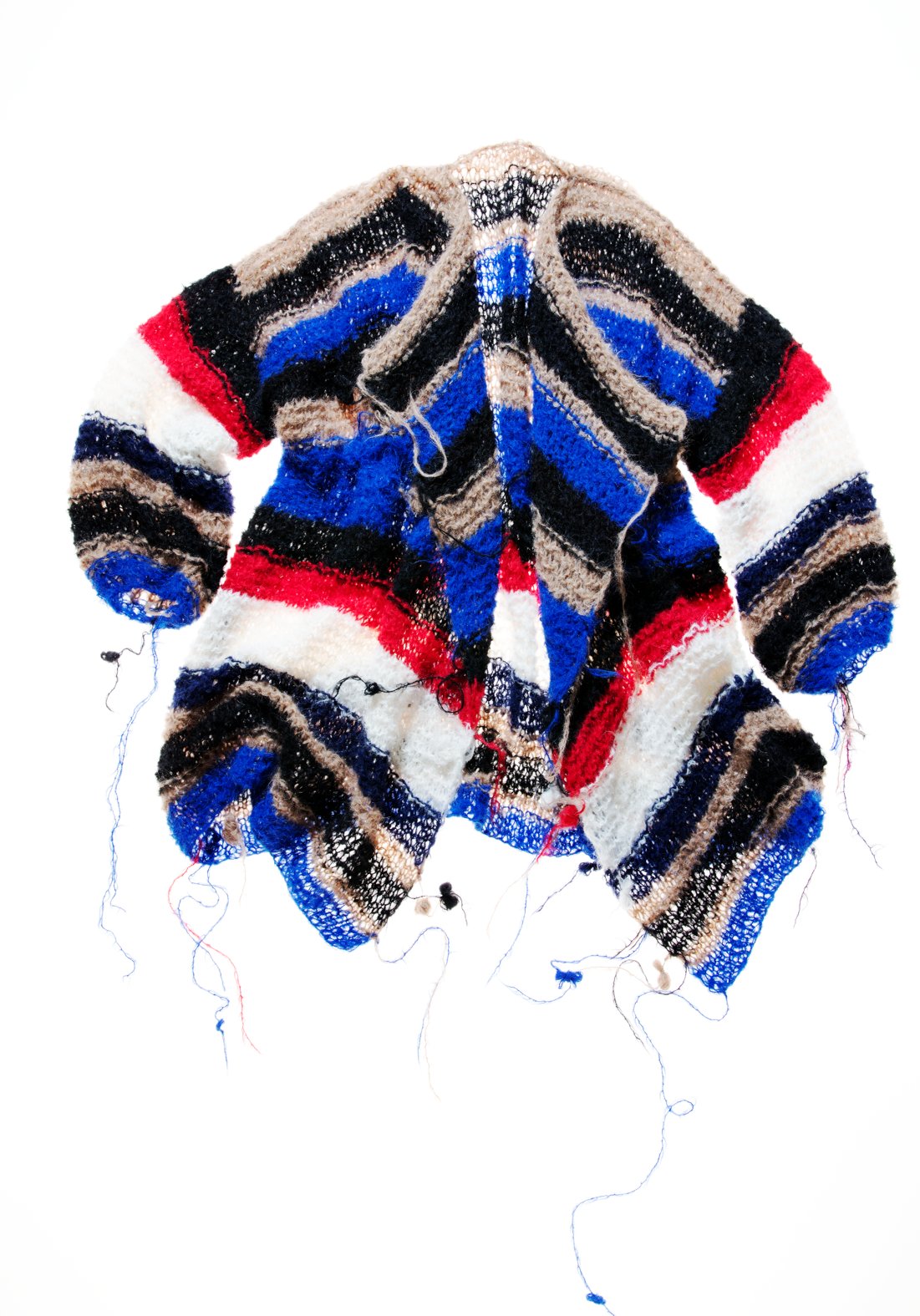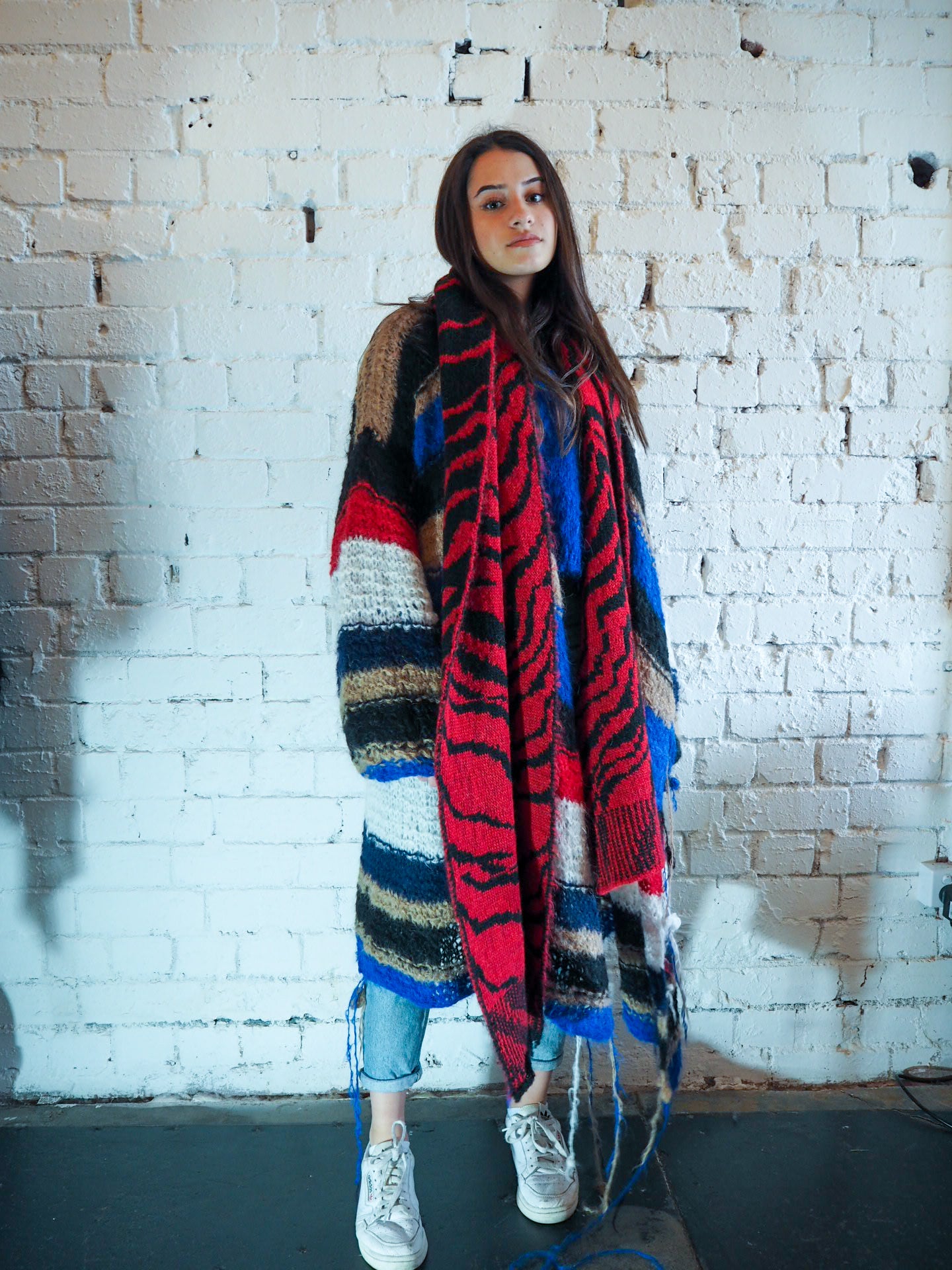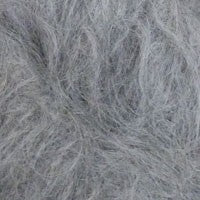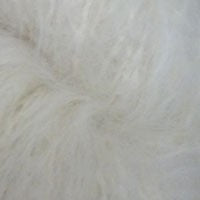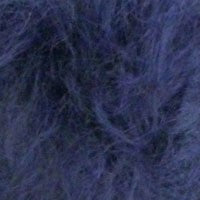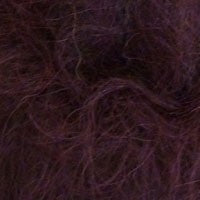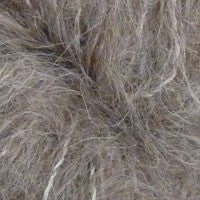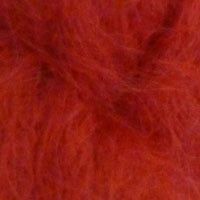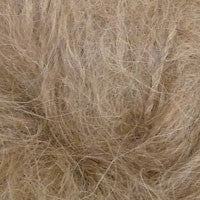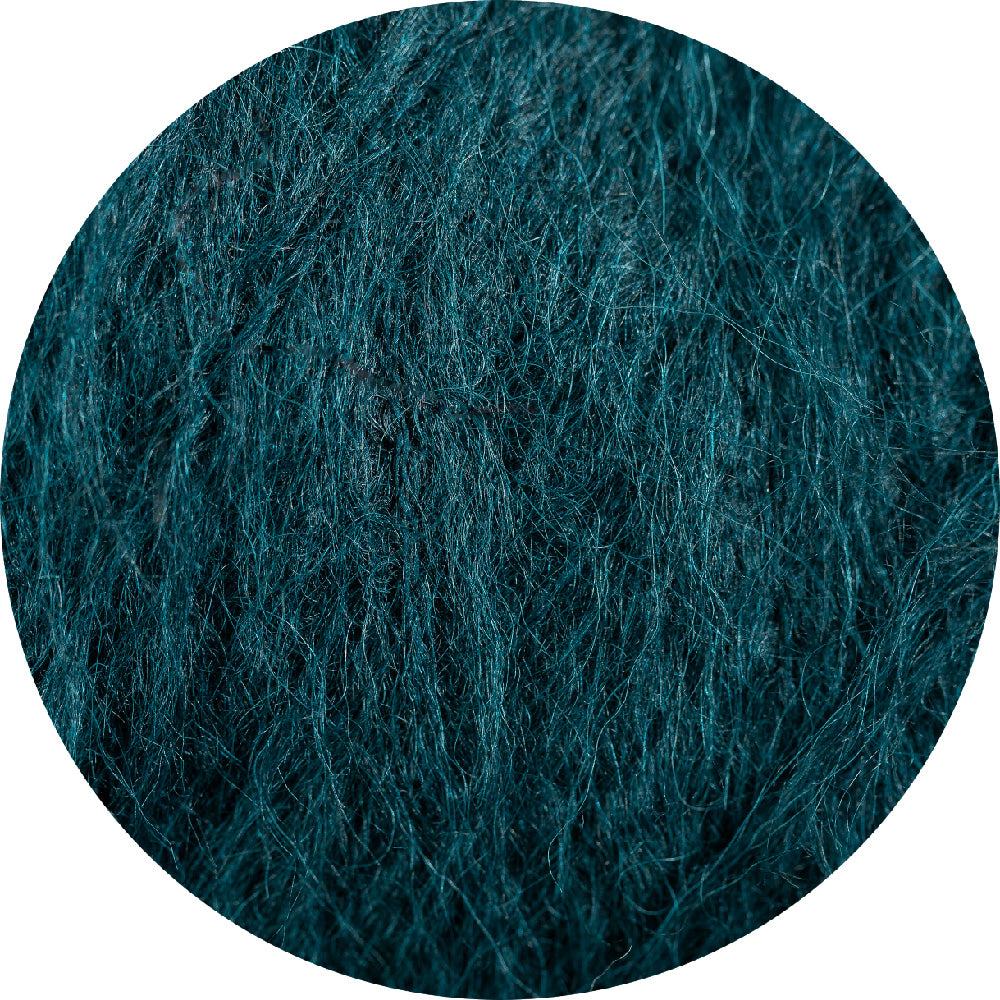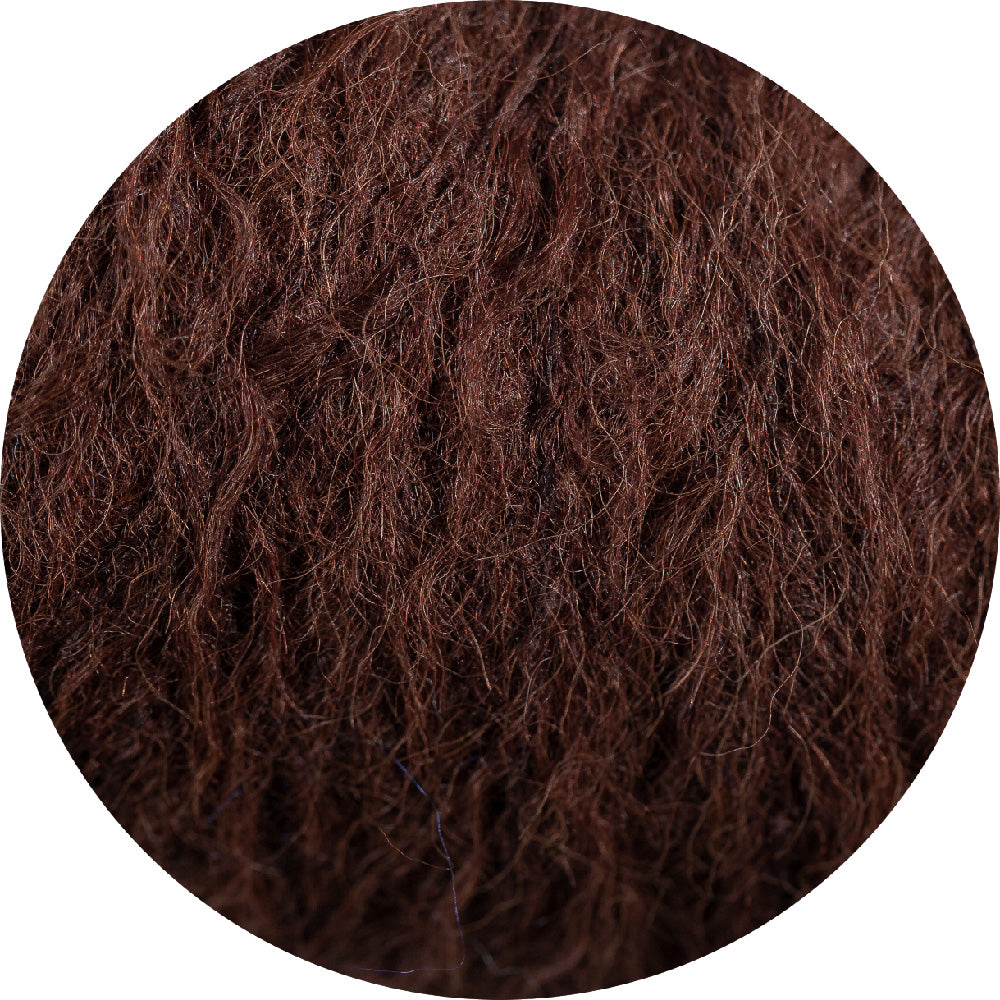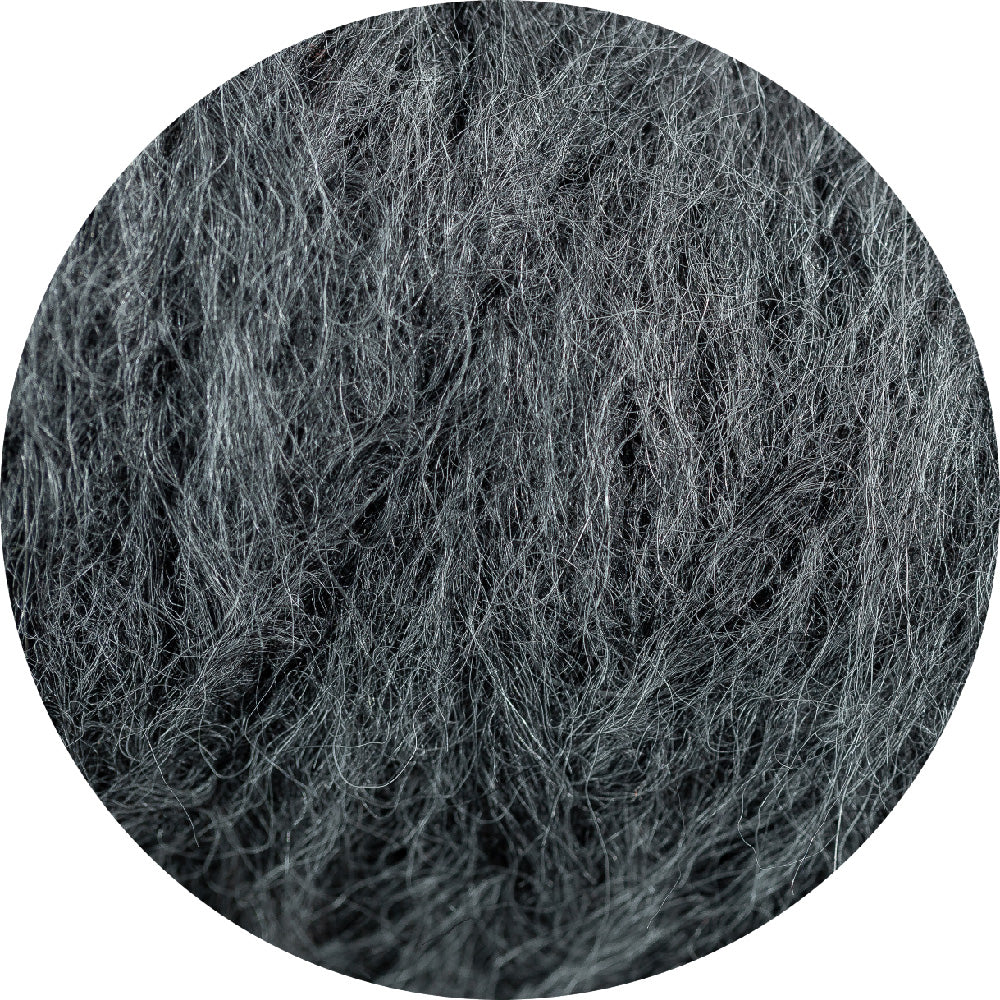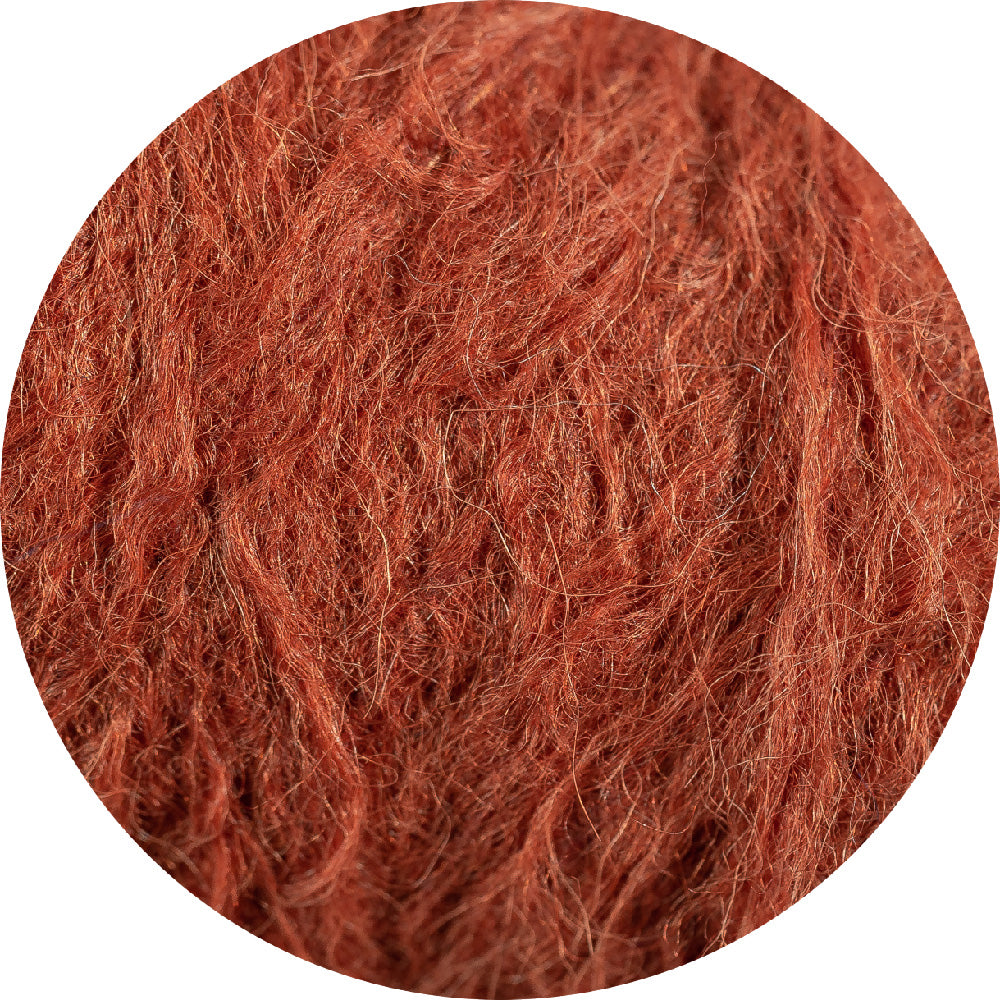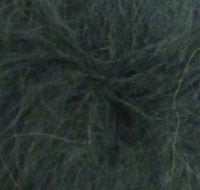 Stripe hand knit cascade cardigan
ABOUT ME
The Amano suri alpaca multi stripe cardigan is handcrafted with old fashion knitting kneedles. Featuring A cascade front and wide  ribbed sleeves. Handmade locally from the softest suri alpaca wool.
Model wears size Medium in blue/cobalt/snow/red /black / camel colourway
DELIVERY TIME: 3-4 weeks (when ready sooner we will ship the order immediately)
Care Instructions
89% Alpaca 11% polyamide
Country of Origin:
Proudly designed and made in Australia.
Cold gentle hand wash using mild detergent
Do not bleach or soak
Do not rub or wring
Squeeze out excess water
Gently pull wet garment into shape
Dry flat in shade
Do not tumble dry
Knitted by hand
PRE-ORDER & SHIPPING INFO
Every item is custom made upon placing your order. Even though we have a large team knitting full time, waiting times may vary per model.
Please keep following shipping times in mind when placing your order:
Items will ship in 14 -20 days or sooner. If you need an item asap, please get in touch before you purchase your item so we can give you an accurate delivery time.
NOTE: Colours used are natural colours of the Alpaca and variations are a natural occurrence and should not be considered a flaw but a unique part of our bespoke service.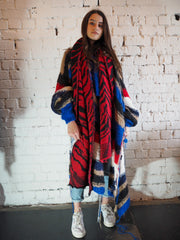 Stripe hand knit cascade cardigan