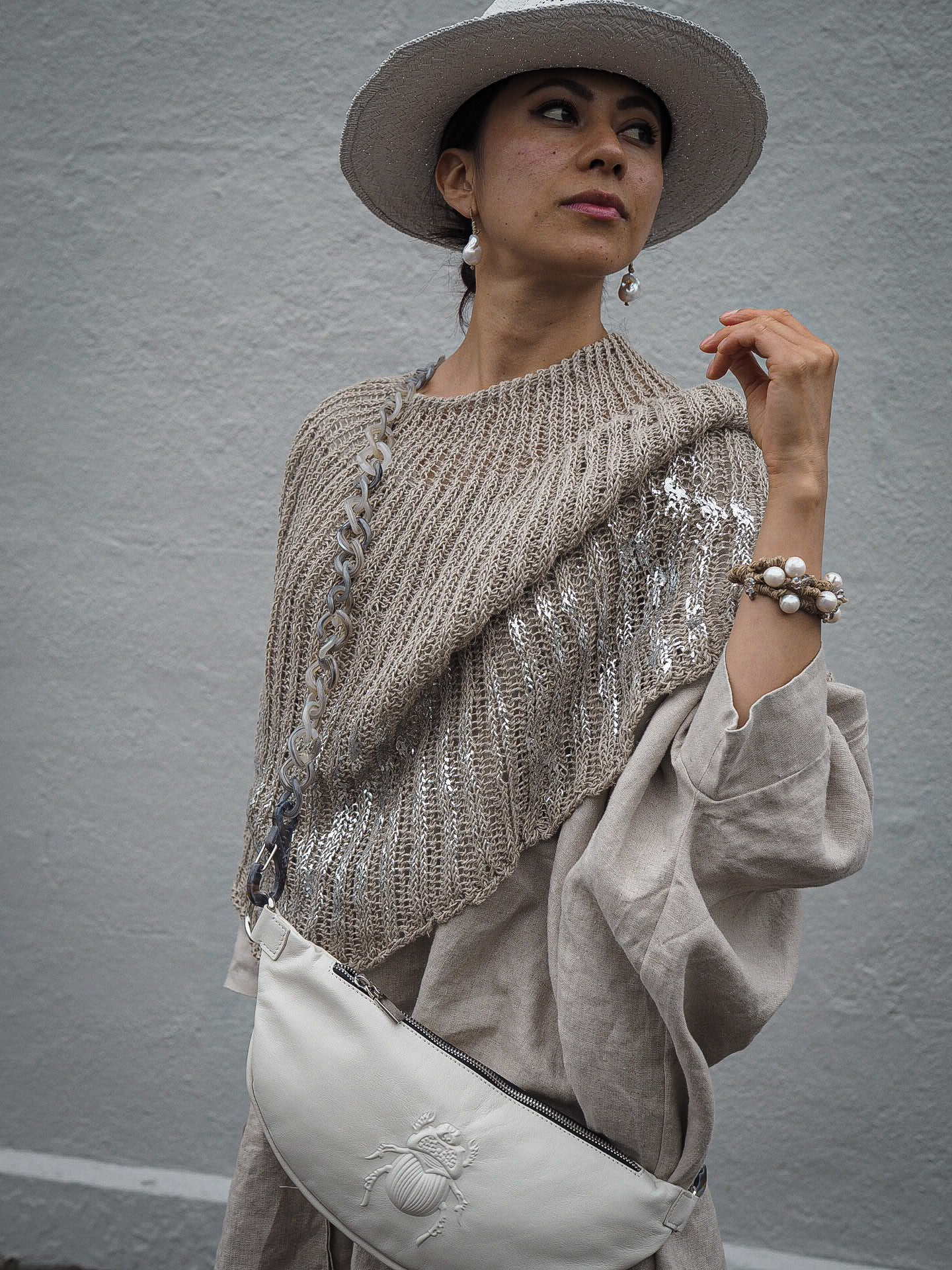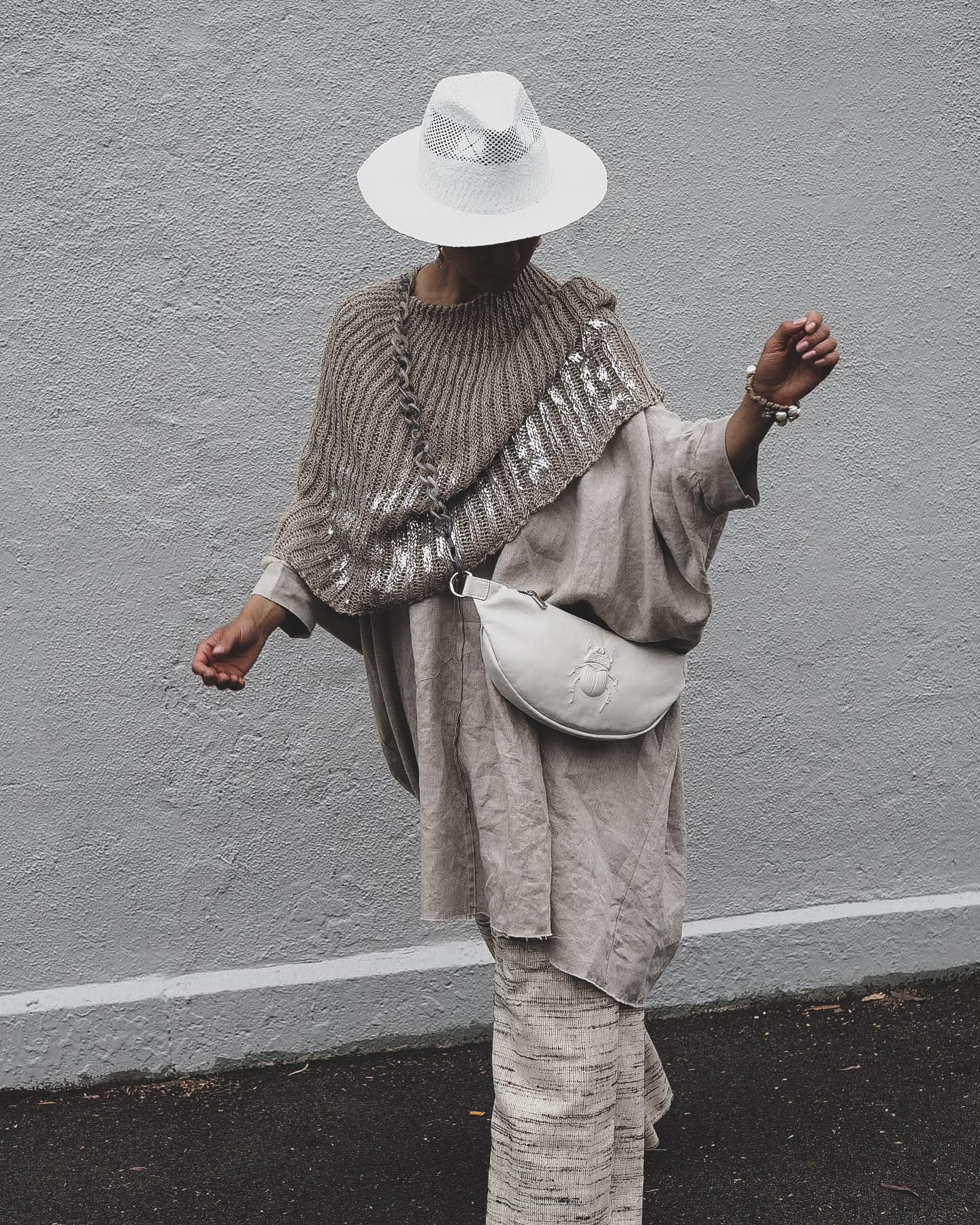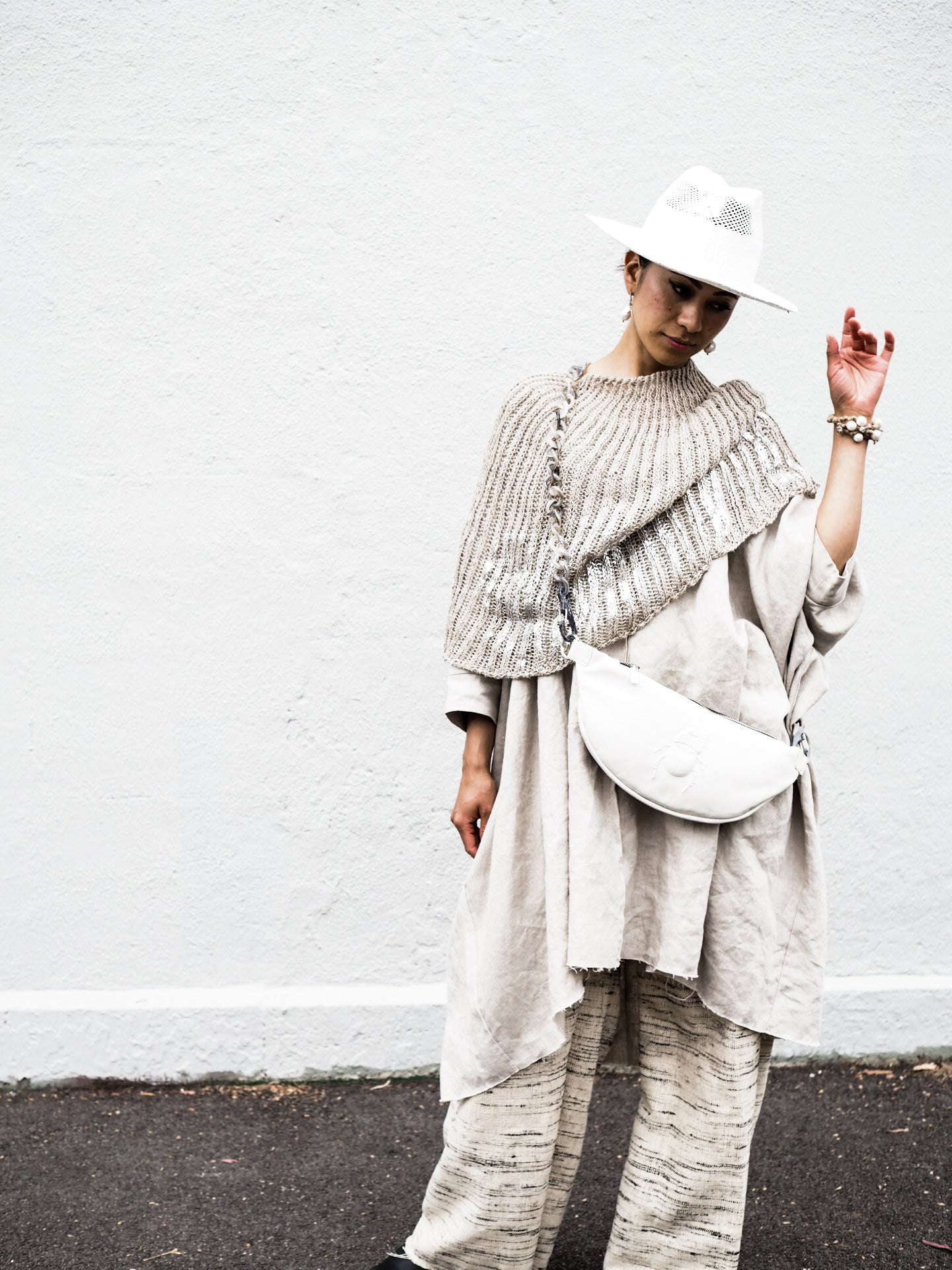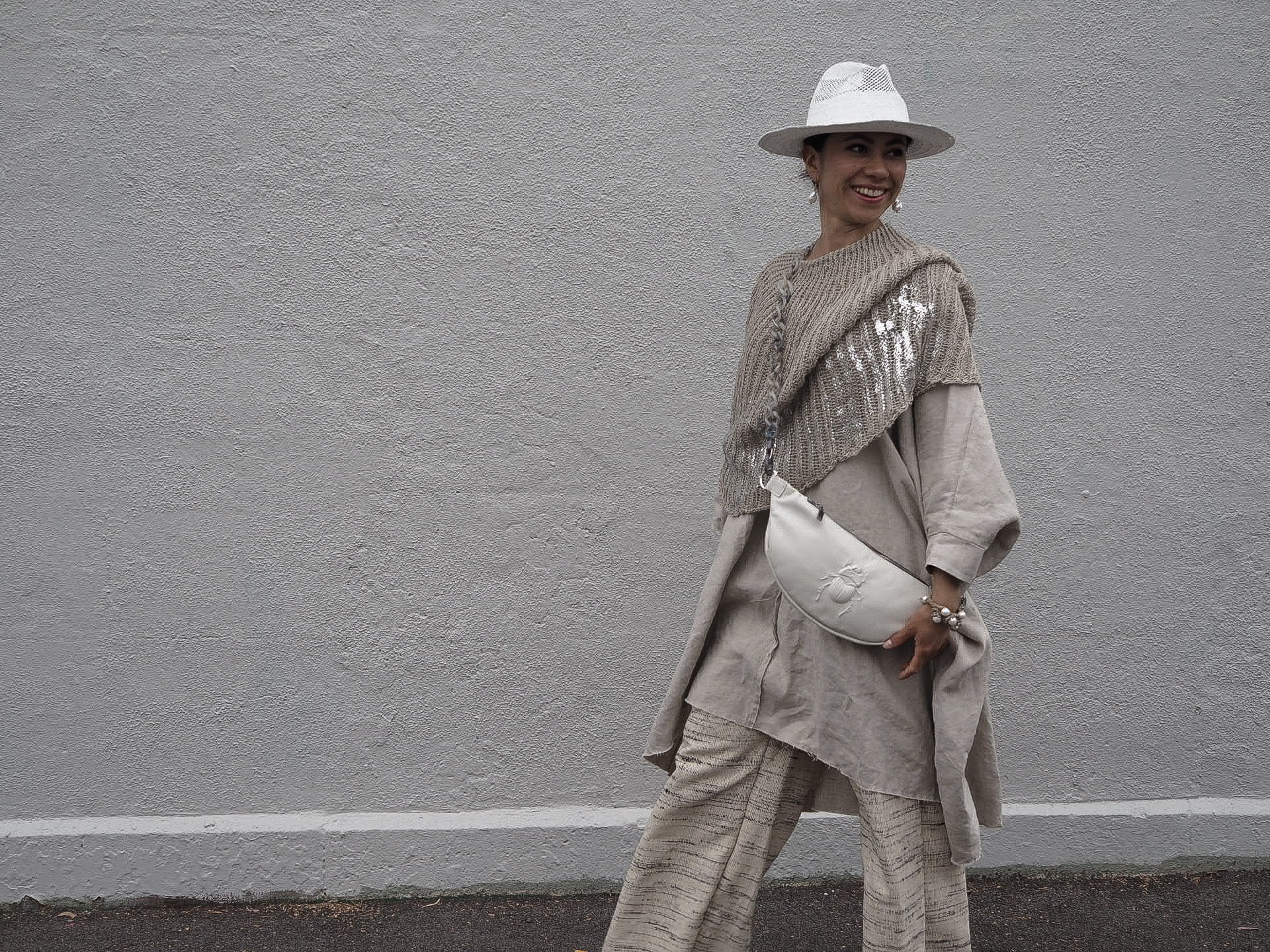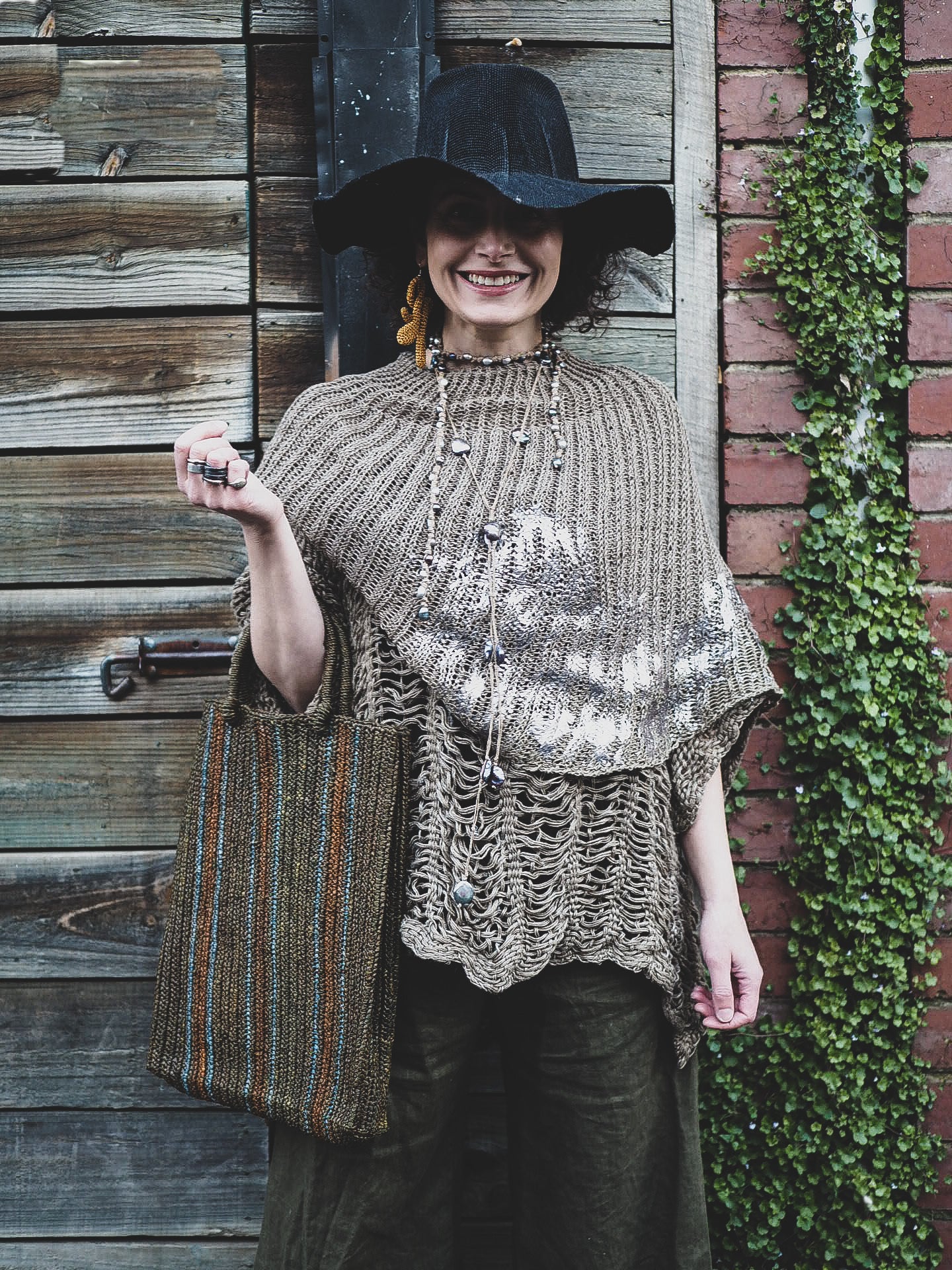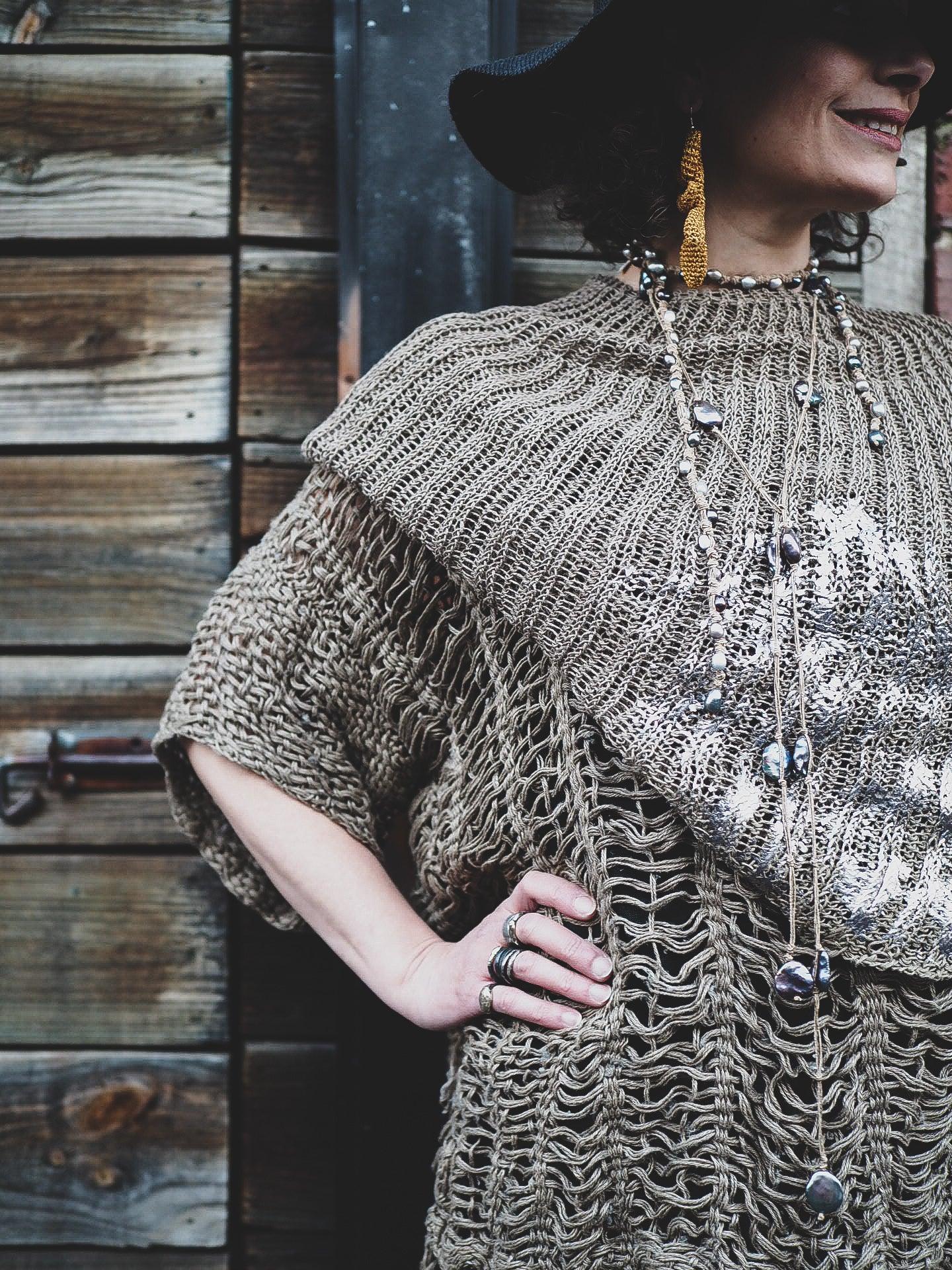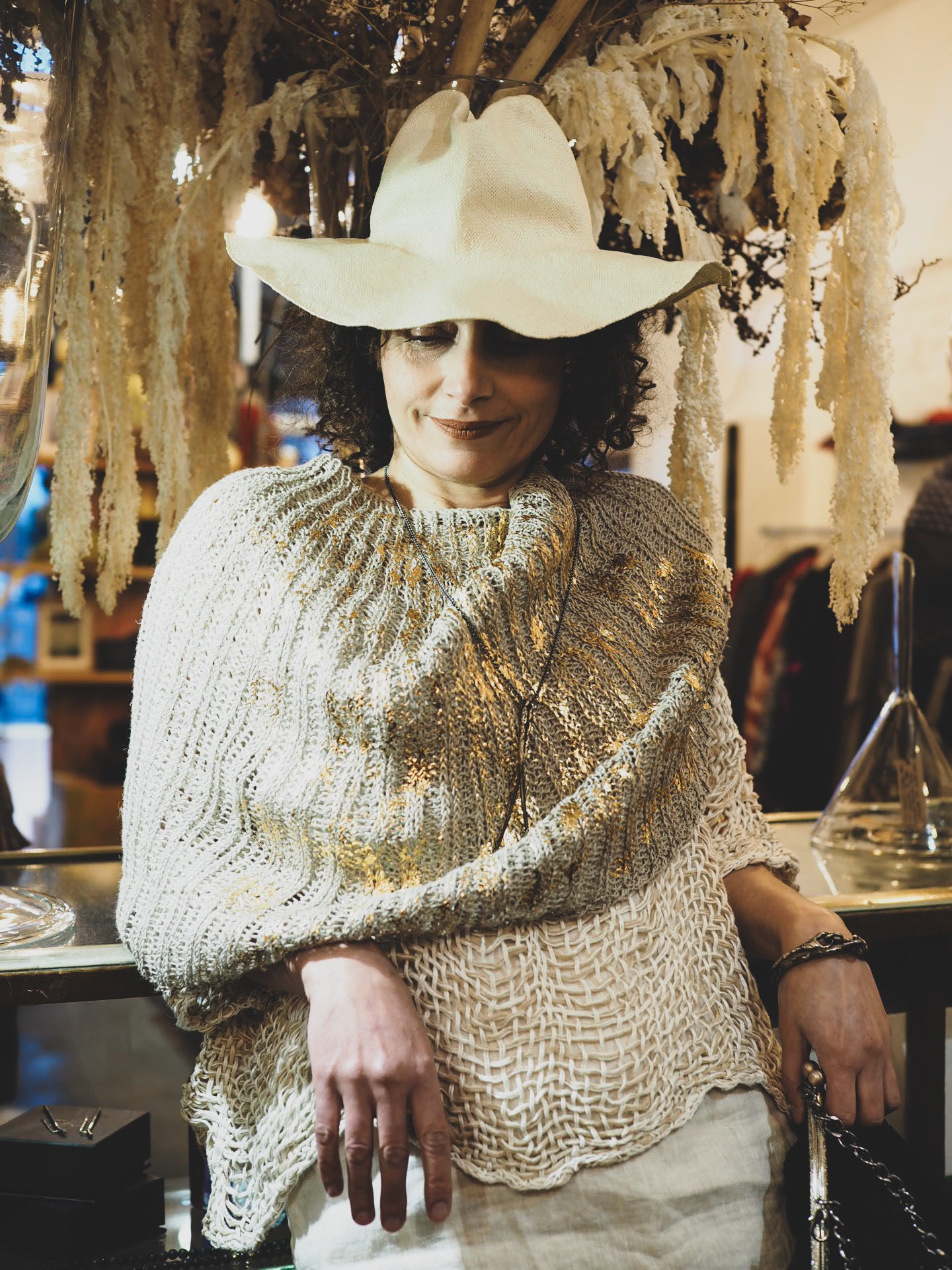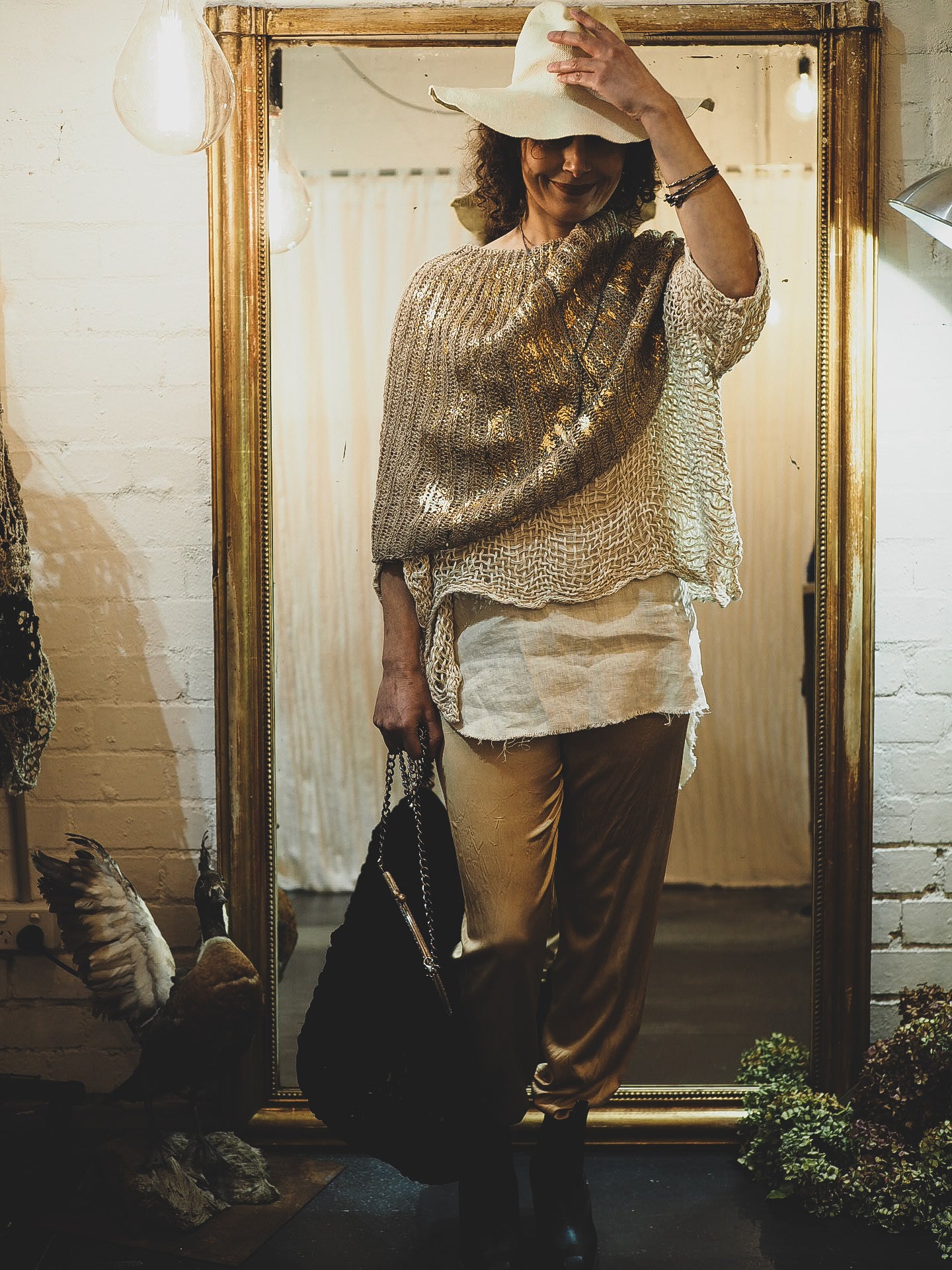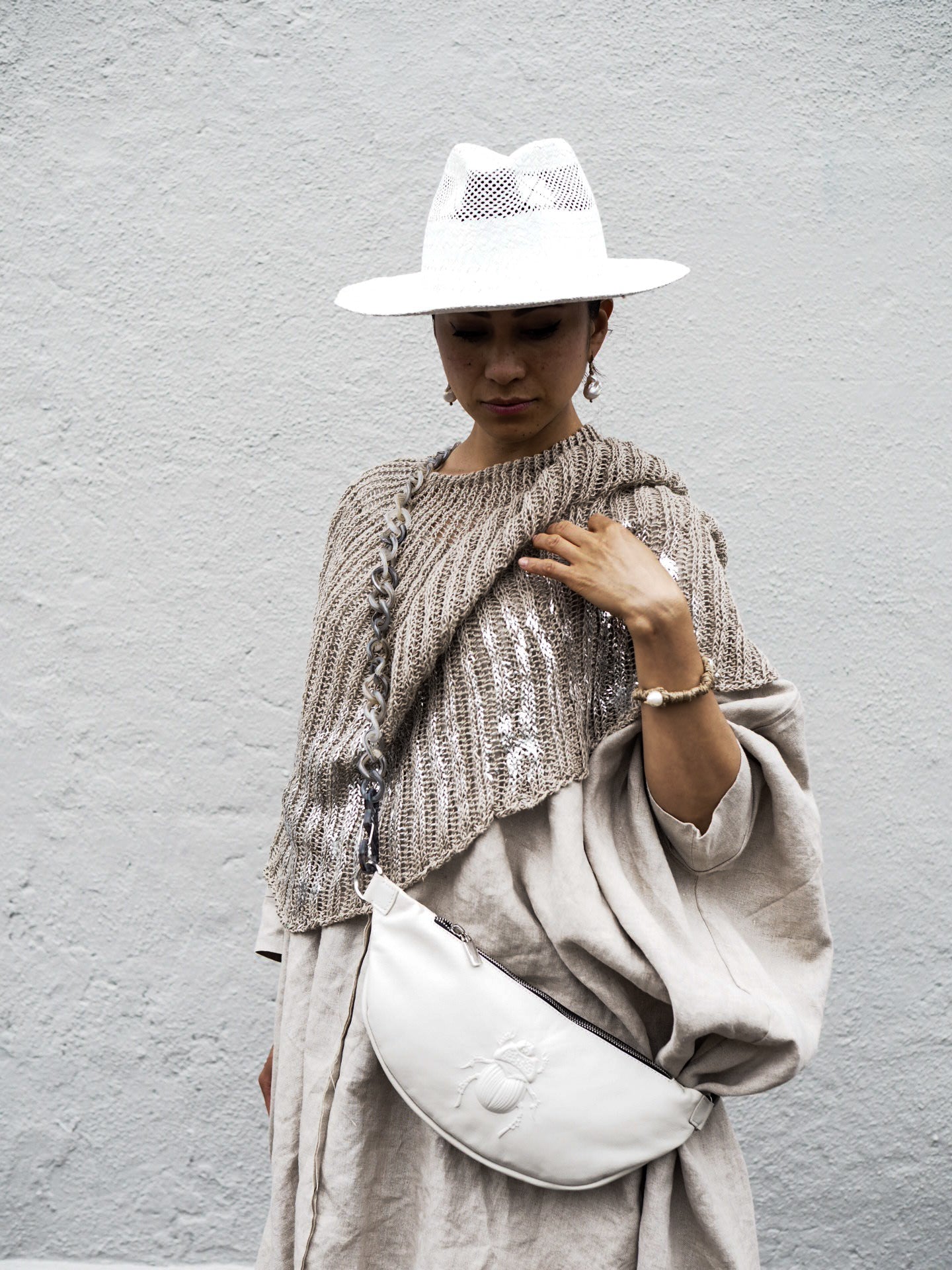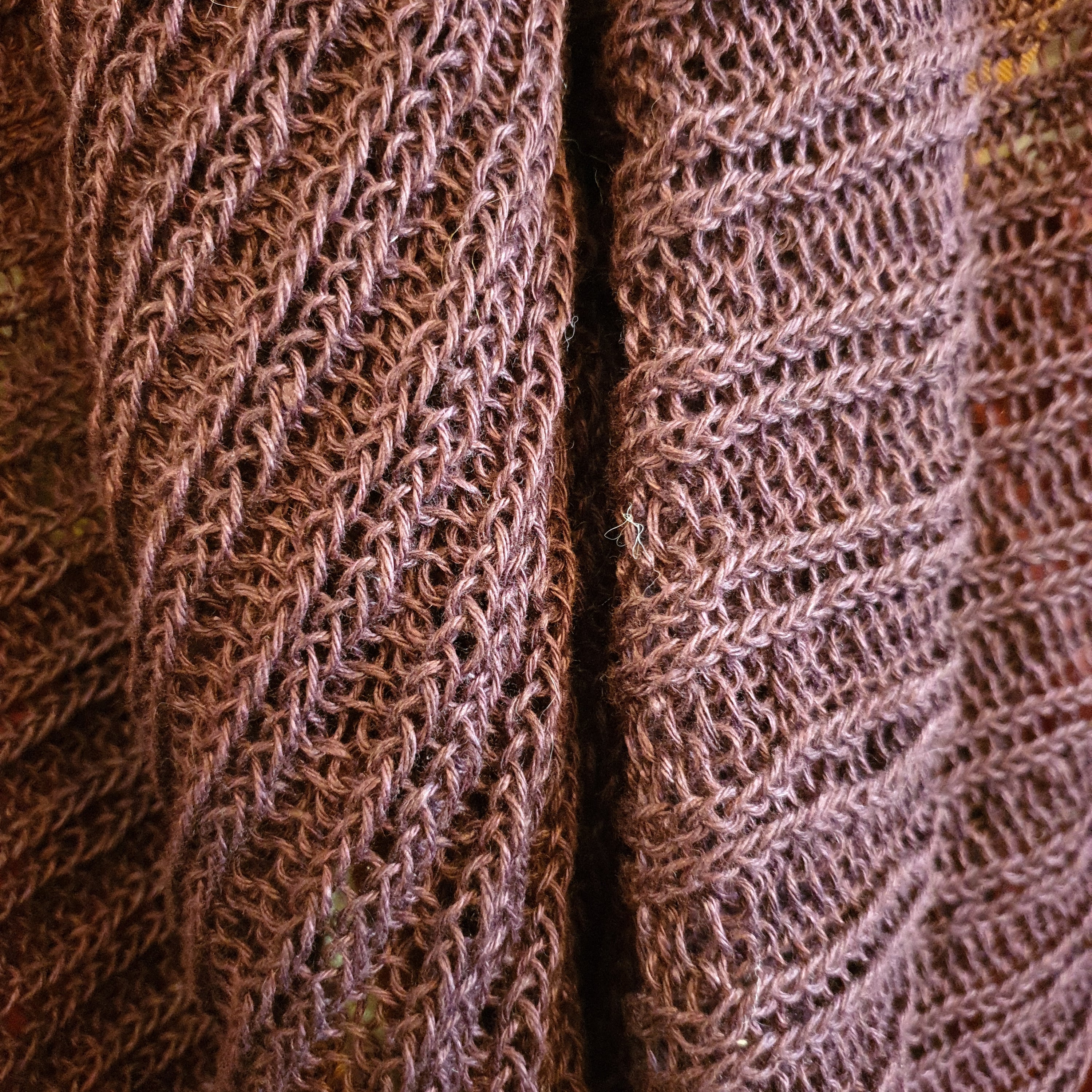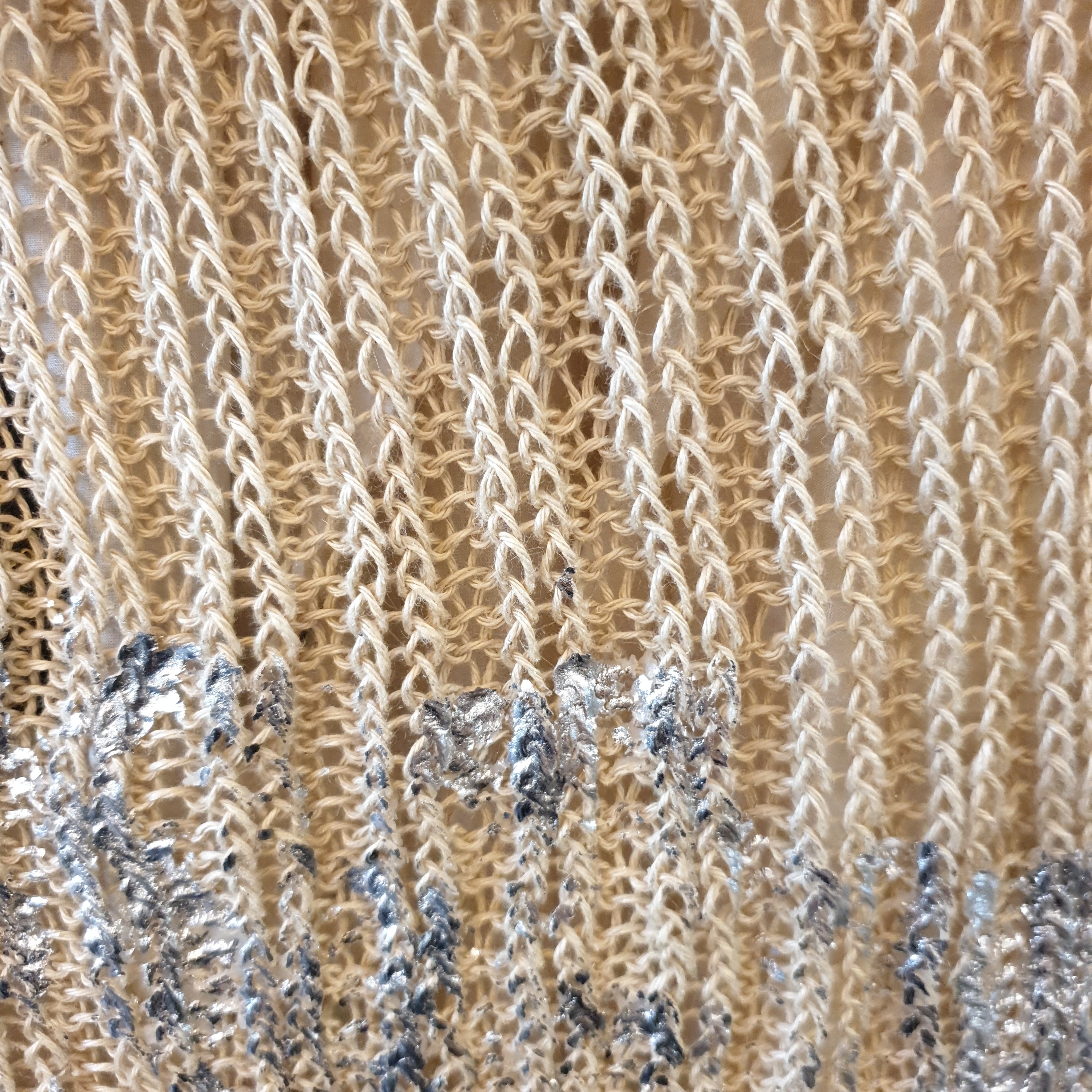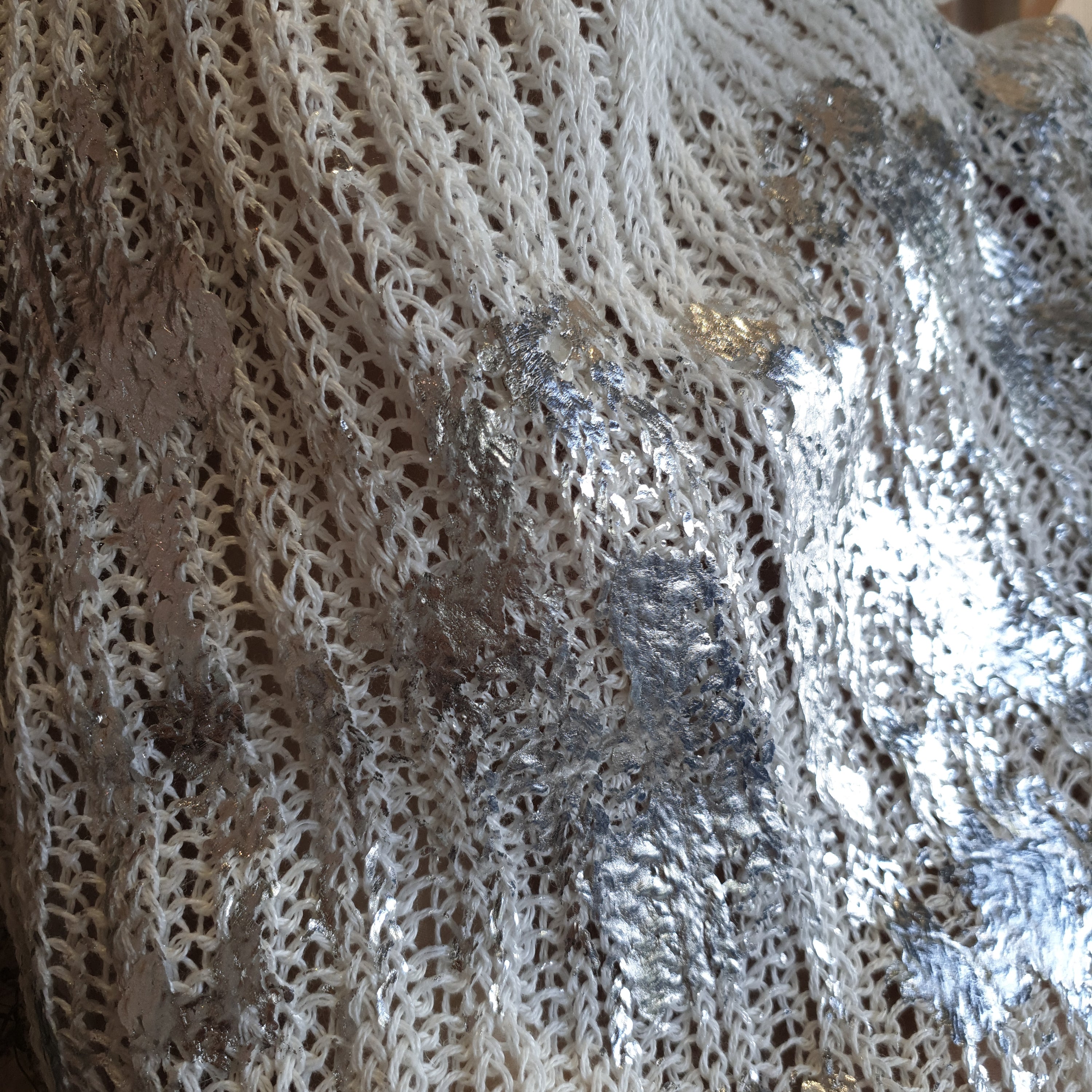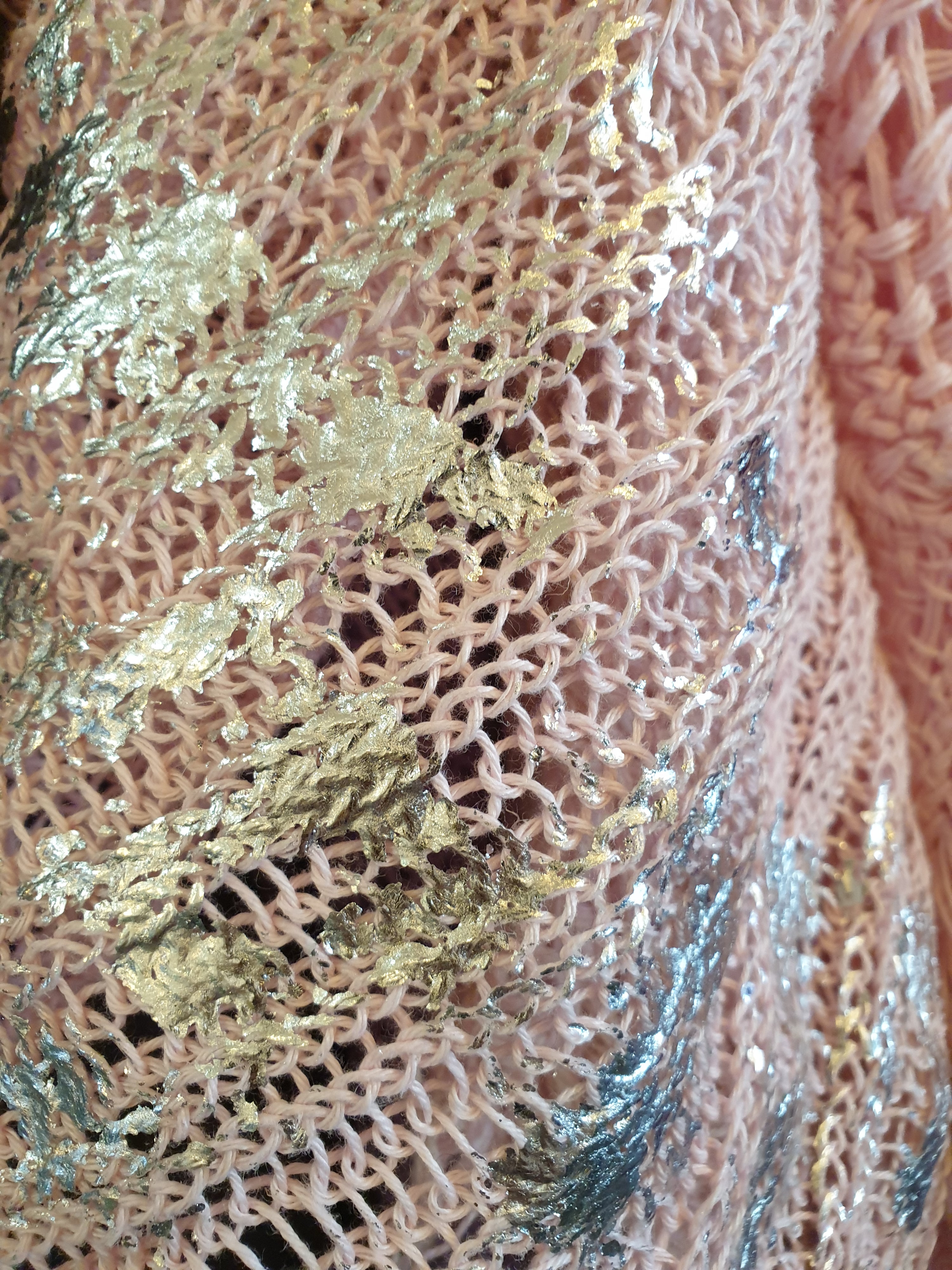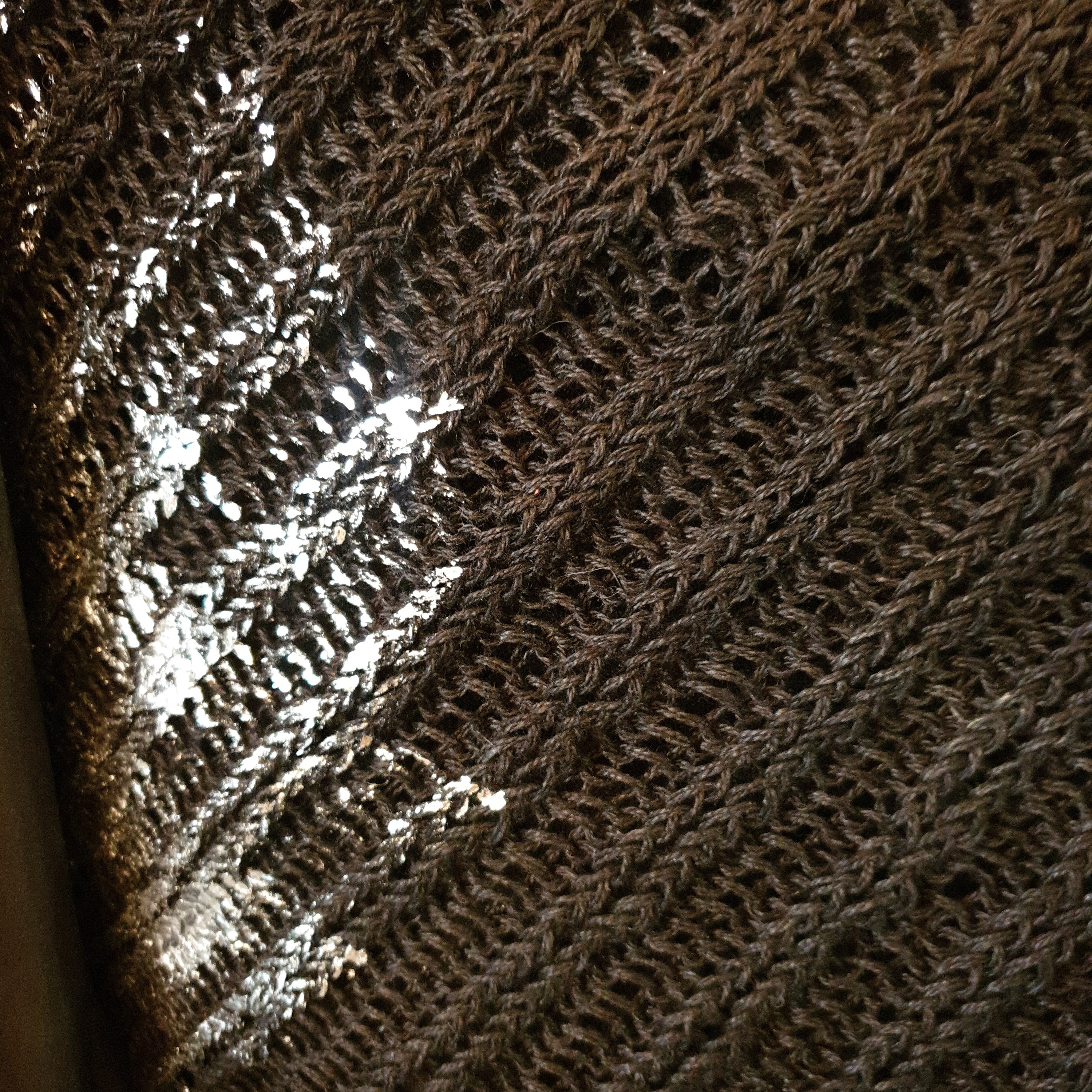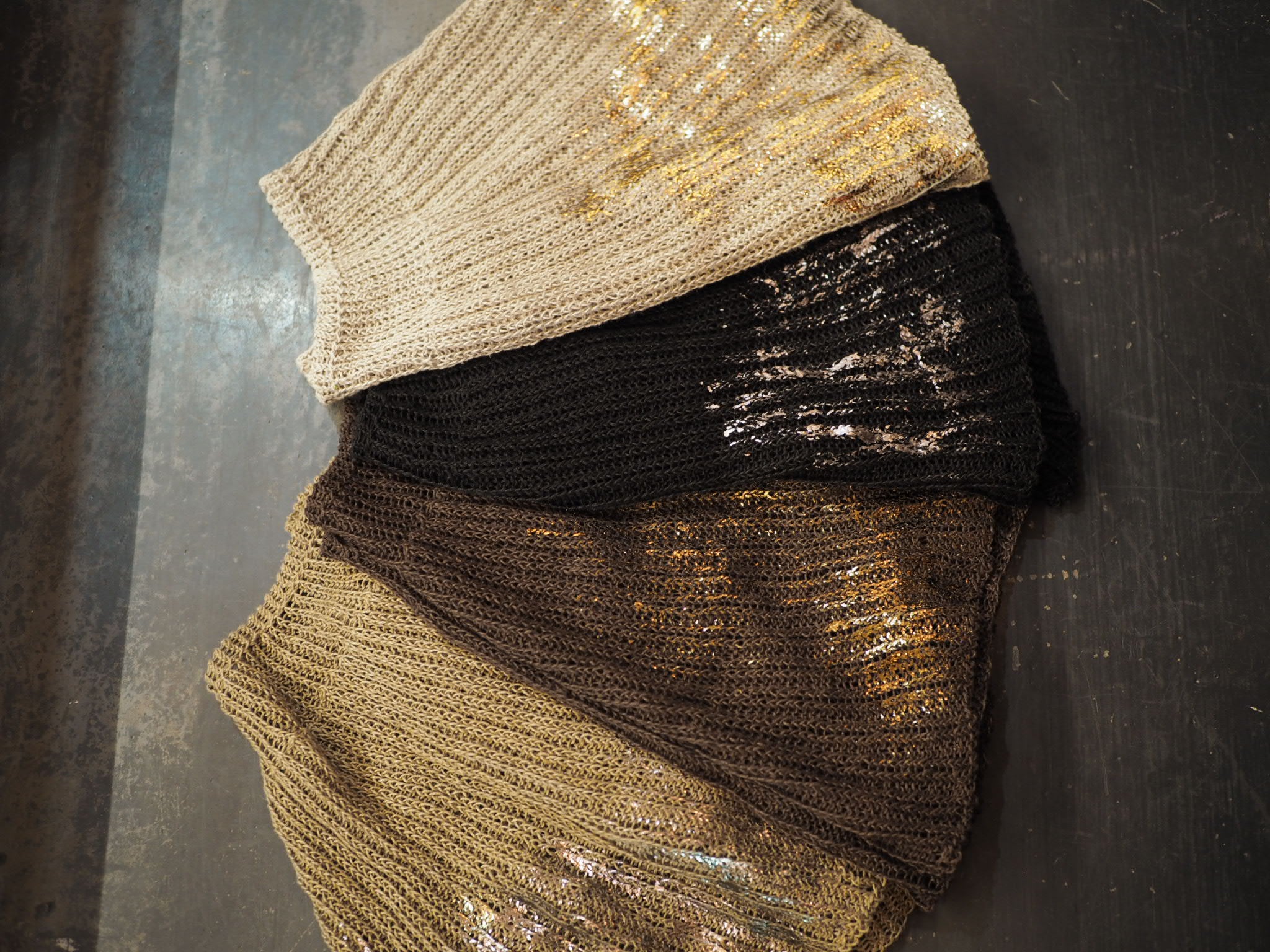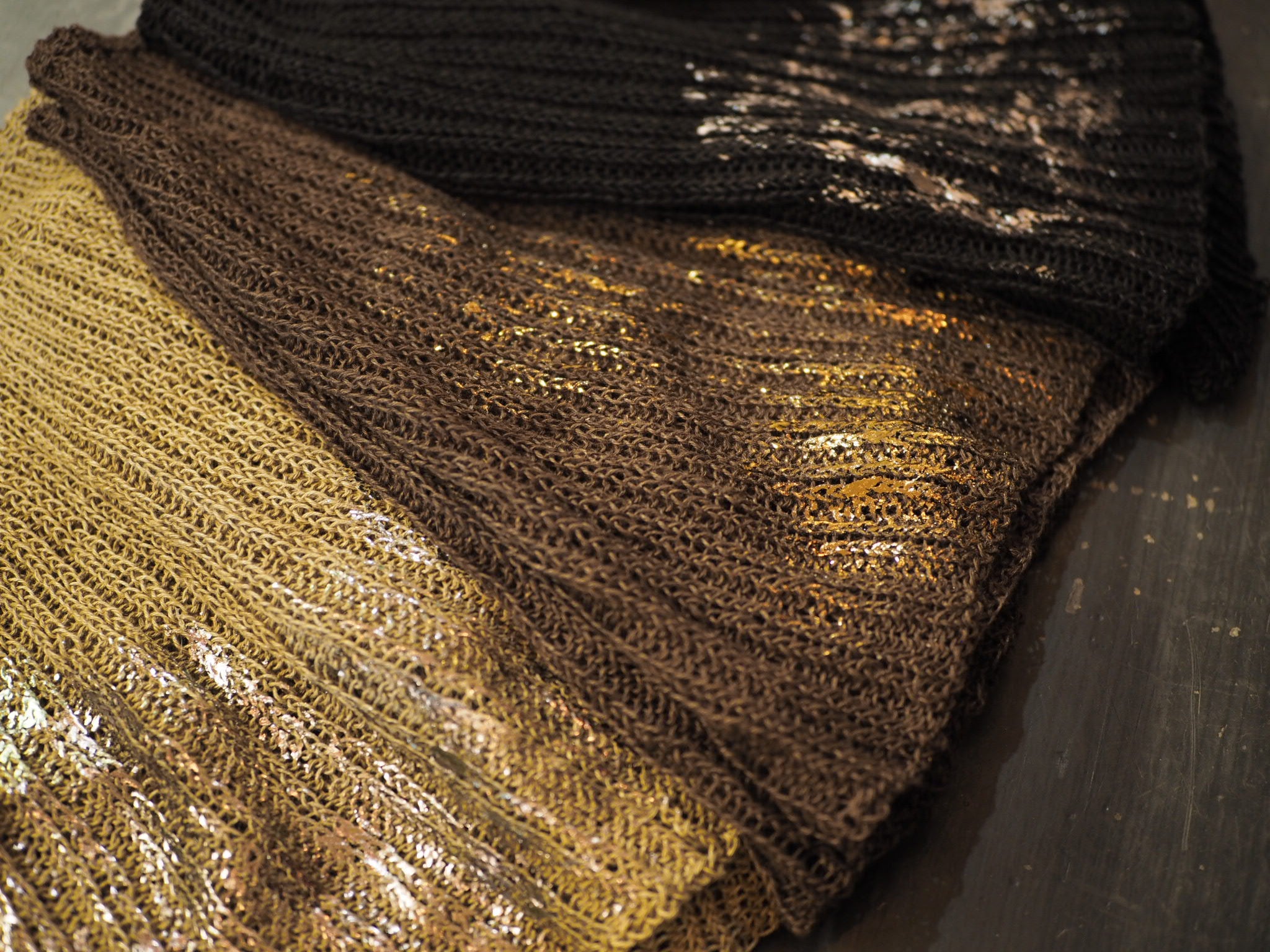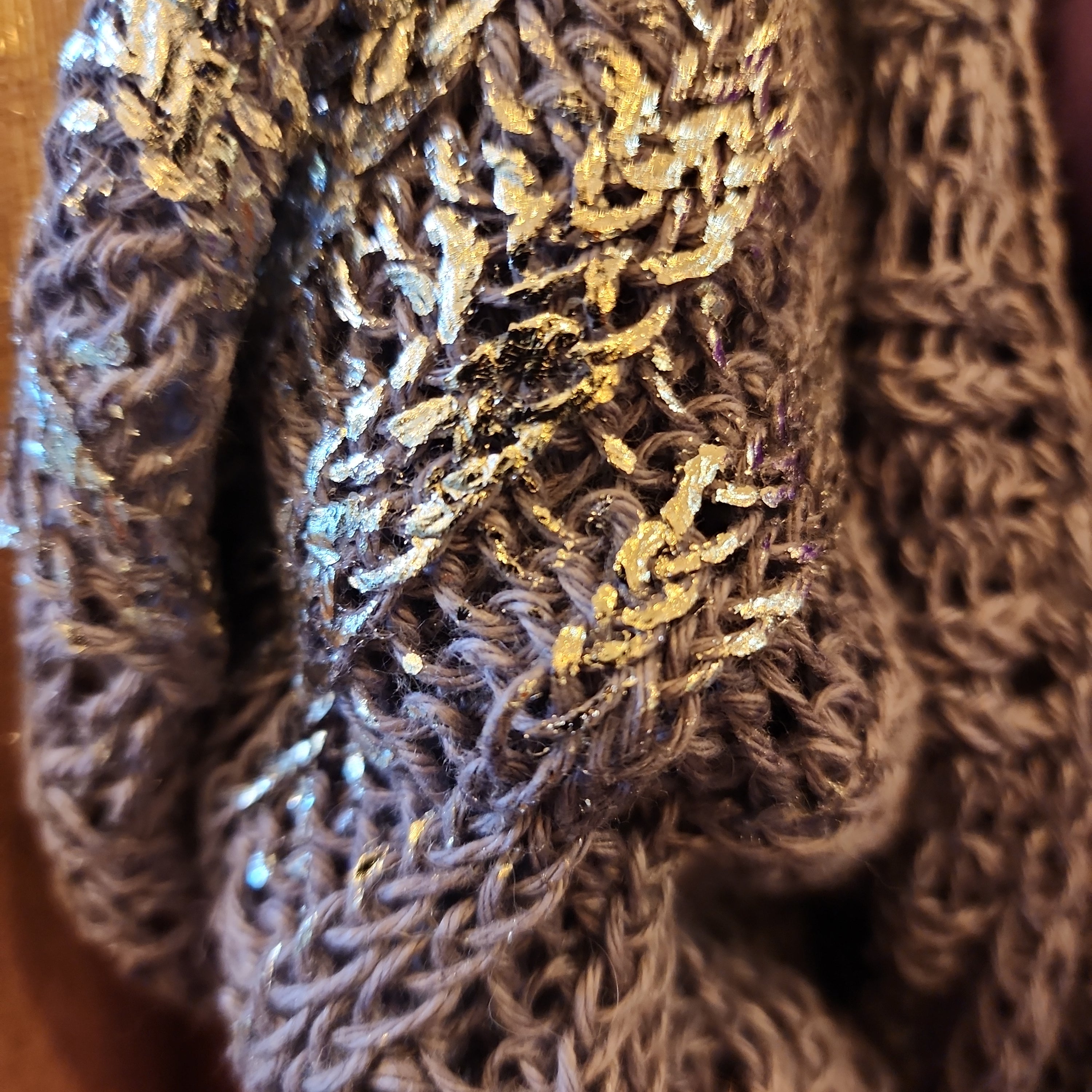 Amano linen handknit shrug / capelet with foil print
The Handknit shrug/capelet is handknitted on old fashioned knitting kneedles in a tubular seamless technique. This piece is them embellished with a hand-printed metallic foil.
This item is knitted by hand and is one size.
No 2 are ever the same.
Handcrafted in Melbourne Australia with love.
Composition: 100% linen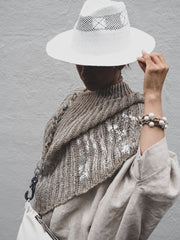 Amano linen handknit shrug / capelet with foil print